"Top Gun: Maverick" is replete with references to the original 1986 film, including a few enduring characters and well-known situations. The actor who plays Pete "Maverick" Mitchell's love interest has changed, though, according to moviegoers who are streaming it in advance of the Oscars. In the sequel, which won the National Board of Review's award for best movie, Maverick pursues Penny Benjamin, a pub owner who is also the daughter of an admiral, decades into his career. Before the 2023 Academy Awards, where "Top Gun: Maverick" is nominated in six categories, including best picture, here is what you need to know about Maverick's love interest.
Is Penny Benjamin in the Original "Top Gun"?
Although she is only referenced briefly, Penny, who was portrayed by Jennifer Connelly, does exist in the original "Top Gun" movie. She is never seen in person on the screen.
One scene refers to Maverick's earlier adventures as "a history of high-speed passes over five air-control towers and one admiral's daughter," and Maverick's BFF Goose murmurs Penny's name under his breath, identifying her as the aforementioned "admiral's daughter" in question. Later on, Goose's wife Carole teases Maverick about his past relationships by saying that Goose "told me all about the time you went ballistic with Penny Benjamin." This is further evidenced by the statement.
Although she doesn't physically present in the first "Top Gun," Penny plays a significant role in the follow-up. Penny, who is now portrayed by Connelly, operates a pub where the TOPGUN cast likes to unwind. She is not pleased when Maverick reappears, and their conversation makes it clear that they have had an on-and-off relationship over the interval between the two films.
"It originally began when they were still pretty young. In an interview with FilmIsNow, Connelly said, "And you get the idea that they sort of come together, they have this sort of flaming romance, and then it breaks apart. "However, they keep returning to one another."
Why Isn't Kelly McGillis's Charlie Blackwood in "Top Gun: Maverick"?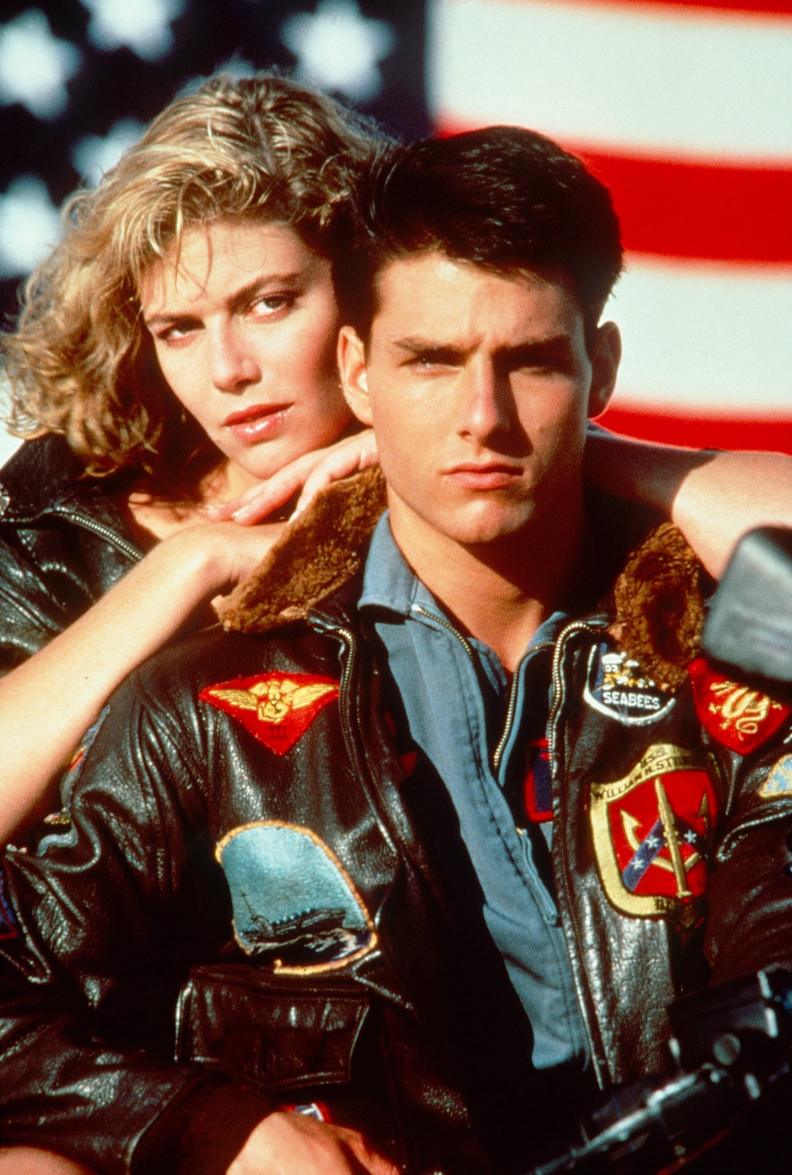 In the original "Top Gun," Maverick falls in love with Charlie Blackwood, an astrophysicist he meets at the TOPGUN academy. What's the story behind this change in the love interest while other cast members from the first "Top Gun" movie, including Val Kilmer, also appeared in "Top Gun: Maverick"?
Kelly McGillis, who played Charlie in "Top Gun," claims that she wasn't even contacted to participate in the sequel.
In 2019, when the first trailer for "Top Gun: Maverick" was released and she was glaringly absent, McGillis commented, "They did not [invite me back], and nor do I think they would ever." She claimed, "That whole scene is not about me; I'm elderly, big, and I look age-appropriate for what I am. Cruise, who is 59 years old, and McGillis, who is 51 years old, are almost exactly five years apart in age. However, McGillis only had good things to say about Connelly joining the cast, stating that she is "so glad [Connelly] got that opportunity."
Contrarily, the sequel's intended narrative, according to director Joseph Kosinski, simply didn't call for the return of Charlie. Kosinski told Insider, "I didn't want every storyline to always be looking backwards. "Introducing some new characters was crucial." This required leaving out certain original cast members, such as Meg Ryan as Carole Bradshaw and McGillis as Charlie.