The Los Angeles Lakers basketball club of the 1980s, who established an era of supremacy in the NBA under owner Jerry Buss, is the subject of the HBO sports drama film "Winning Time: The Rise of the Lakers Dynasty." The show also provides some insight into Buss' private life, particularly his entertaining dating exploits. A former girlfriend of Buss named Honey Kaplan is introduced to the audience in the second season. Ultimately, Buss and Honey fall in love again and get married, casting doubt on Jerry Buss' actual marital status. Here is all you need to know about Jerry Buss's marriage history, including how many times he was married and whether Honey Kaplan is based on a real person. Spoilers follow!
How Many Times Was Jerry Buss Married?
Gerald Hatten "Jerry" Buss, a businessman who was born on January 27, 1933, is best known for his time as the NBA team's Los Angeles Lakers' owner. At the beginning of the 1979–80 NBA season, Buss bought the franchise from Jack Kent Cooke. Buss' personal life, particularly his dating and marriage, received media interest as a result of his affiliation with the Lakers. The HBO show "Winning Time" features a fictionalised version of Jerry Buss and focuses on his dating life in the 1980s, particularly his playboy attitude while running the Lakers. However, Buss' first marriage had already broken up by the time he acquired ownership of the Lakers. Buss wed JoAnn Mueller in 1952; the couple was together for almost 20 years before divorcing in 1972.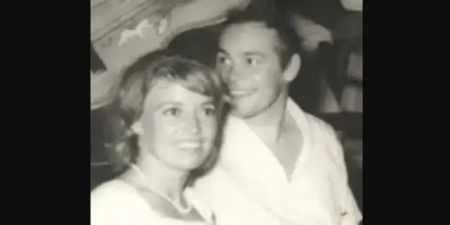 After that, Buss apparently got hitched to Veronica Hoff. The couple reportedly got hitched on September 6, 1972, in Tijuana, Mexico, while Buss was still legally wed to his first wife, Mueller. Hoff went suddenly in Las Vegas on January 4, 2012. She was formerly officially married to Buss, according to an obituary written in her honour, and they were divorced in December 1982. Buss allegedly lived with Karen Demel and had two children with her after they began dating in the 1980s. According to certain stories, Buss and Karen split up in 1992. There is no evidence to support either Buss or Karen's claim that they were wed. JoAnn Mueller is identified as Buss' sole wife in an obituary written by the New York Times after Buss passed away in February 2013; Demel is identified as Buss' lover.
Is Honey Kaplan Based on a Real Person?
In the second season of "Winning Time," Honey Kaplan makes her debut. Actress Ari Graynor portrays Honey Kaplan on a regular basis. In the crime thriller series "The Sopranos," Graynor made her television debut in the recurring character of Caitlin Rucker. With the 2003 neo-noir crime movie "Mystic River," she made her screen debut. 'Mrs. America,' 'Fringe,' and 'I'm Dying Up Here' are three roles that Graynor was praised for. Jerry Buss (John C. Reilly) in "Winning Time" has a love interest in Graynor's Honey Kaplan.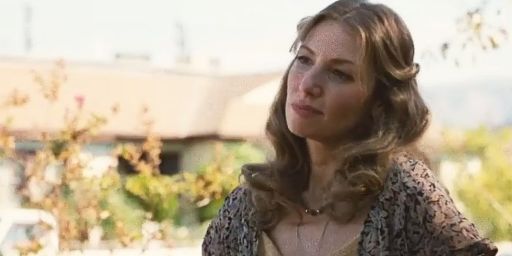 After dating for a brief period almost fifteen years prior, Honey and Buss reignite their passion in the second season. As the Lakers go to the 1982 NBA Finals, Buss and Honey exchange vows in episode five of season two. There isn't a single real person on whom Honey Kaplan is based. However, her plot in the show implies that Honey is a composite character created by drawing inspiration from a number of Jerry Buss' real-life love relationships. The most obvious model for the fictitious character would seem to be Karen Demel, given the period of Honey and Buss' relationship in the television series. Additionally, Honey can play a role akin to the one Demel had in Buss' real life because Buss had additional children who have yet to be included in the show.
Buss allegedly also had a relationship with Marsha Lee Osborne, a.k.a. Puppi Buss. According to reports, Jerry Buss and Puppi Buss dated intermittently for close to fifteen years. Additionally, Puppi sued Buss for palimony on the grounds that they had fathered a son together. The dispute was resolved out of court. However, Honey's character and upcoming plotlines in the show might possibly be inspired by the complicated relationship between Buss and Puppi. In the end, Jerry Buss' real-life interests were largely based on a few fictional characters created for the programme, including Honey Kaplan. This allowed the creators of the show to craft a story without being constrained by facts and truth.