In the third season of 'Only Murders in the Building' on Hulu, Charles, Mabel, and Oliver investigate the intriguing and sensational murder of Ben Glenroy. Ben is murdered on the opening night of Oliver's new production, casting suspicion on anyone with a personal or professional connection to him. Tobert (Jesse Williams), a documentary filmmaker and one of the suspects, falls in love with Mabel. With the identity of Ben's murderer revealed in the third season finale, viewers are likely intrigued about Tobert's fate and how it will affect Jesse Williams' future on the show. If you're pondering if Jesse Williams is leaving 'Only Murders in the Building,' here's what you need to know! SPOILERS FOLLOW!
What Happens to Tobert in Only Murders in the Building?
Tobert is introduced as a documentary filmmaker in the third season of 'Only Murders in the Building.' He is responsible for capturing behind-the-scenes footage of Ben Glenroy's Broadway debut in Oliver Putnam's forthcoming production. Tobert becomes interested in solving the murder mystery and teams up with Mabel following Ben's death on opening night of the play. In the meantime, Mabel and Tobert develop romantic affections for each other and begin dating. Tobert also discloses that he inadvertently captured footage of Ben speaking with a mysterious individual in his dressing room just prior to his performance. Later, Tobert assists Mabel with her podcast in the absence of Charles and Oliver.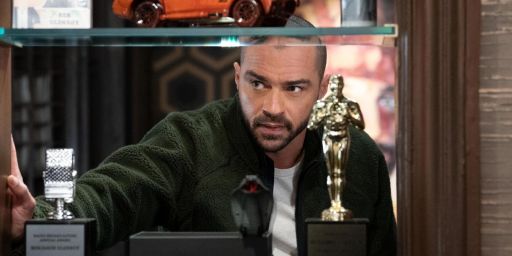 In the finale of the third season, Tobert assists Mabel in recording Donna DeMeo's confession. However, it comes out that Cliff, Donna's son, was responsible for Ben's death by pushing him down the lift shaft. Tobert expresses his admiration for Mabel and asks her to relocate to Los Angeles with him, where he has the opportunity to film an independent documentary. Mabel considers the offer, but ultimately resolves to remain in New York and chart her own course. Mabel, however, expressed a desire to continue her relationship with Tobert. It is therefore fair to assume that Tobert and Mabel are still together at the conclusion of the third season.
Will Jesse Williams Be in Only Murders in the Building Season 4?
In the third season of 'Only Murders in the Building,' Jesse Willaims portrays Tobert. Tobert was expected to be revealed as Ben Glenroy's murderer in the final moments of the third season finale of the programme. Tobert did not harbour any ill will towards Ben or the other members of Oliver's production, as it turns out. In addition, he actively assists Mabel in solving the murder case and documents crucial confessions. Despite the season 3 finale's implication that Tobert and Mabel's relationship will likely continue, Willaims' future is uncertain given the show's history of Mabel's love interests disappearing after a single season.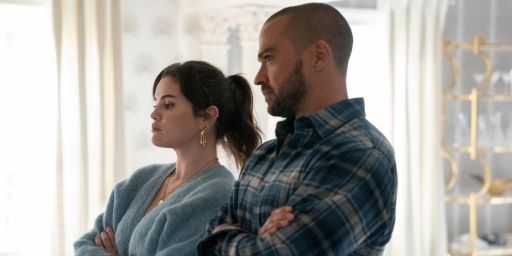 Williams and the show's producers have not made any official statements regarding the actor's future on the popular comedy-drama series. In addition, Hulu has not yet renewed the series for a fourth season. Since Willaims is listed as a recurring cast member for the third season, it is likely that he will appear in some capacity during season four. Williams's return is contingent on his schedule and other obligations. Willaims is anticipated to appear in several forthcoming film projects that have not yet begun production. Consequently, it is unknown whether the former 'Grey's Anatomy' actor's schedule will allow him to reprise his role as Tobert in a prospective fourth installment of 'Only Murders in the Building.'