Josh Duggar Trial Verdict : Duggar Sentenced To 151 Months In Prison And Fined $10,000
Josh Duggar, who appeared in TLC's "19 Kids and Counting," was sentenced Wednesday to about 12 1/2 years for downloading and possessing child pornography.
Duggar was sentenced to 151 months in prison and fined $10,000, according to legal documents obtained by USA TODAY. He will also be required to participate in a "sex offense-specific treatment program."
U.S. Attorney David Clay Fowlkes said he was pleased with the sentence. "While this is not the sentence we asked for, this is a lengthy sentence," Fowlkes said outside the courthouse.
A major decision about Josh Duggar's future has been made in the last hours before his sentencing for child pornography charges. Judge Timothy L. Brooks gave a major judgement after Duggar's defence team sought an acquittal or a fresh trial for the case. This could put an end to some of the Duggar family's aspirations for leniency.
Brooks formally determined that Josh Duggar's team's appeal for an acquittal or a fresh trial had no validity. According to a Fox 24 report, the defence requested two oral motions for acquittal, which the judge declined from the bench.
Later, the defence filed a motion claiming that there was no proof of "mens rea" upon which the jury could reach a unanimous guilty conviction. A new trial was justified, according to the defence, because of the "claimed failure to timely disclose certain evidence and the Court's ruling on witness testimony." According to a previous argument, the jury could not convict Josh Duggar because there was no evidence that he really viewed the child pornography. In December of 2021, a jury convicted Duggar guilty of the charges.
In his ruling, Judge Timothy L. Brooks stated that there was "ample proof" that Josh Duggar viewed child pornography on his work computer and reviewed the evidence presented by key witnesses. This includes witness testimony confirming that the pornographic files were viewed on Duggar's work computer and that Duggar was present when the photographs were viewed.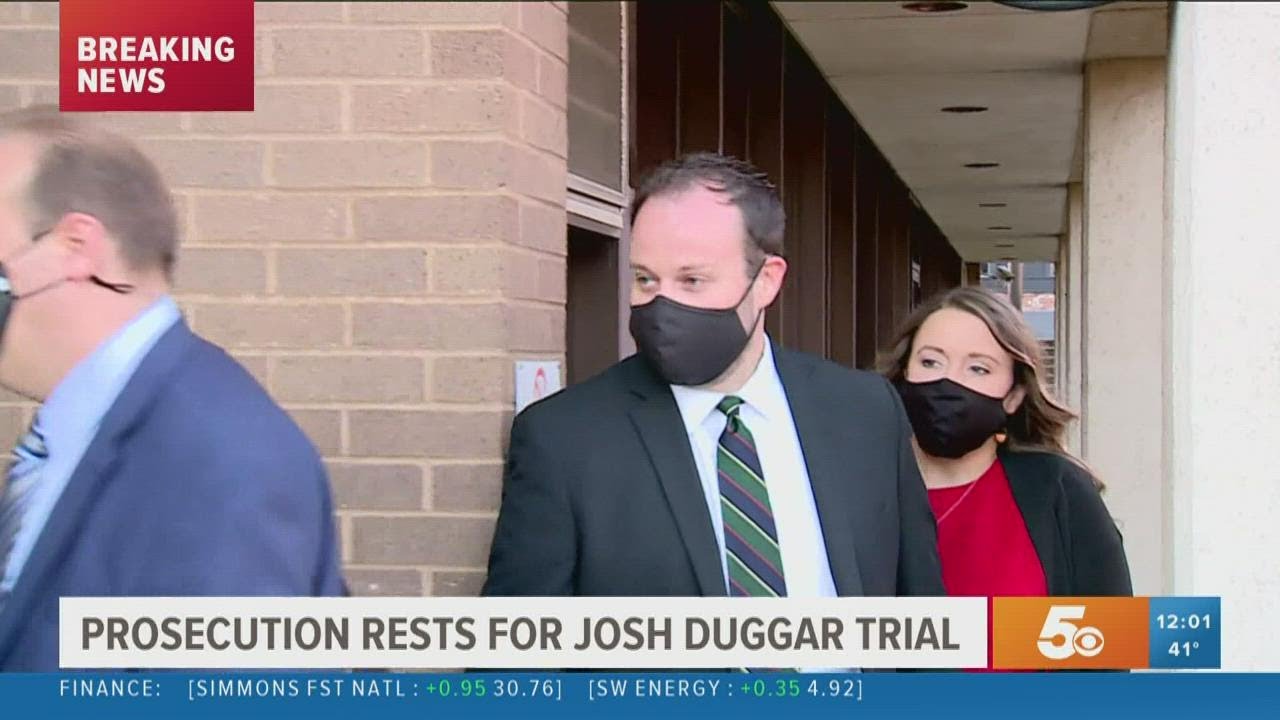 Prior to the trial, the defence claimed that another guy, Caleb Williams, may have seen the photographs instead. The judge noted that the evidence sufficiently demonstrated that Josh Duggar was the only one present at the dealership when the files were accessed, and that the claims against Williams were ultimately unfounded. Finally, the judge denied a motion for "failure to disclose certain demonstrative exhibits," citing the fact that a number of screenshots removed from the trial were "not material to the defence."
In short, despite efforts to have the case dismissed, Josh Duggar will be sentenced on the two child pornography charges on Wednesday, May 25. The judge's decision is still pending, but it's worth mentioning that the prosecution asked a maximum punishment of twenty years in jail, while the defence requested five years. According to some legal experts, he will receive the maximum penalty.