Ace dies in which episode of One Piece? When fans of the One Piece series wish to reminisce about their favourite characters, they ask questions like this. With over 1000 chapters, One Piece is one of the longest-running manga series. With so many chapters and stories to tell, it's no surprise that the series has a large cast of characters. Apart from the main character in One Piece, fans have a hard time choosing their favourites. The son of the Pirate King, Portgas D. Ace, is the one character who no one seems to forget.
Ace has a significant impact on the history of One Piece. Ace contributed a lot to the plot as the son of the Pirate King and a big brother to the main character and future pirate of King Monkey D. Luffy. To his younger brother Sabo and Luffy, he is regarded as an ideal. Ace recognised the father role in Monkey D. Garp and Whitebeard, aka Edward Newgate, despite never knowing who his father was. In addition, he was one of the Whitebeard pirates' commanders. However, because he died during the Marine Ford storyline, the character will not be able to see the end of One Piece's adventure.
Ace was the driving force behind the Marine Ford Arc/Paramount Arc. At the end of the arc, great figures like Whitebeard, Akainu, Aokiji, Sengoku, and even Shanks were seen in full action. Whitebeard and Ace, however, died as a result of it. So, if you've been wondering how Ace died and in which episode Ace died, we've got all the details that will make your eyes well up with tears.
How Did Ace Die In One Piece?
Ace's death is the result of a chain of events that began when Ace attempted to punish Marchal D. Teach, alias Blackbeard. It is an unforgivable evil in the Whitebeard pirate ship because Blackbeard killed one of his friends. However, Ace was defeated in the combat, and Blackbeard surrendered him to the marines, earning the title of Warlord. The world government stated that Ace will be publicly executed in Marine Ford, sparking the deadliest battle in One Piece history.
However, many pirates died in the quest to save Ace, and there were numerous betrayals. Ace was eventually released from his restraints, but he died while attempting to save Luffy from Akainu's volcanic fist. Ace jumped in front of Luffy to shield him from Akainu's fist, which pierced his chest and left a hole. Ace perished as a result of Akainu's actions, and as a result, he became one of the most despised characters among One Piece fans.
Not only did Akainu murder Ace, but he also played a role in the assassination of Whitebeard. Furthermore, Akainu persuaded Squard to betray Whitebeard in order to gain an advantage in the Marine Ford combat.
In What Episode Does Ace Die?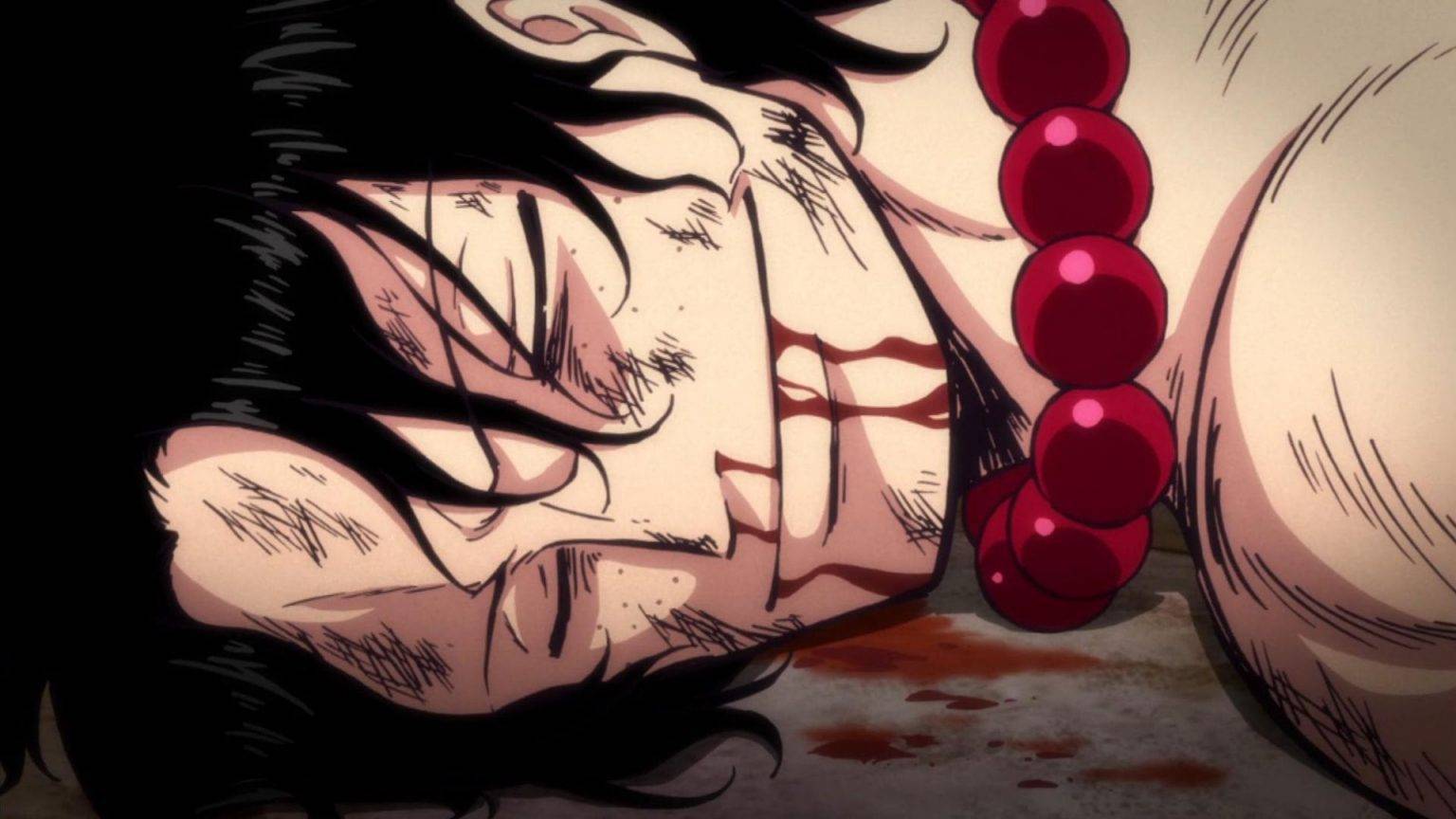 Ace perished in the Marine Ford arc, which spanned 33 episodes from Episode 457 to Episode 489. "Looking for the Answer — Fire Fist Ace Dies on the Battlefield" is the title of the episode in which Portagas D. Ace dies. In the 483rd episode of the One Piece anime, Ace dies.
Why Is Ace's Death A Big Deal In One Piece?
It always comes as a shock when a beloved character in the series dies. Many people assumed Ace would live to fight alongside the Whitebeard Pirates and Luffy in the future. Oda's execution of Ace, on the other hand, came as a shock because One Piece is recognised for many excellent things, but not for killing its characters. Whitebeard's relationship with his family has always been a sensitive subject in One Piece. Many of Whitebeard's sons died on the battlefield during the fight. What was even more tragic was the fact that Ace, Whitebeard's only hope, had died.
Ace's death, on the other hand, may be seen as necessary for the growth of other characters and One Piece itself. Ace's fans can rest assured, though, that Ace will be reminded often in One Piece. As we saw in Wano, there will always be a glimmer of Ace in every arc.
Our Team DCS includes 5 different writers proficient in English and research based Content Writing. We allow them and encourage them to follow the Entertainment news all day long. Our posts, listicles and even the exclusives are a result of their hard work.