Satoru and Getou defeat the members of Curse Group Q with ease in "Jujutsu Kaisen 2nd Season" or "Jujutsu Kaisen" season 2 episode 2 dubbed "Hidden Inventory 2." They later get to know Riko, the Star Plasma Vessel, and are instructed to let her live her life to the fullest before Tengen assimilates her. Before he eventually takes the initiative and leads an attack himself, Fushiguro aims to let others engage in combat and weaken Satoru. 'Jujutsu Kaisen 2nd Season's' or 'Jujutsu Kaisen' Season 2 Episode 2's ending is explained here in full. Spoilers follow!
Jujutsu Kaisen Season 2 Episode 2 Recap
After getting there to save Riko, Getou beats up a Curse Group Q member and uses one of his cursed spirits to trap him so that he begs to be released. He reminds him that he would be stuck there once comrade Bayer gets there, but Getou won't listen, which makes him a little frustrated. Satoru sends Getou a snapshot of himself with an unconscious Bayer behind him, and Getou sees it at the exact same time. The Cure Group Q member is astounded when he sees it.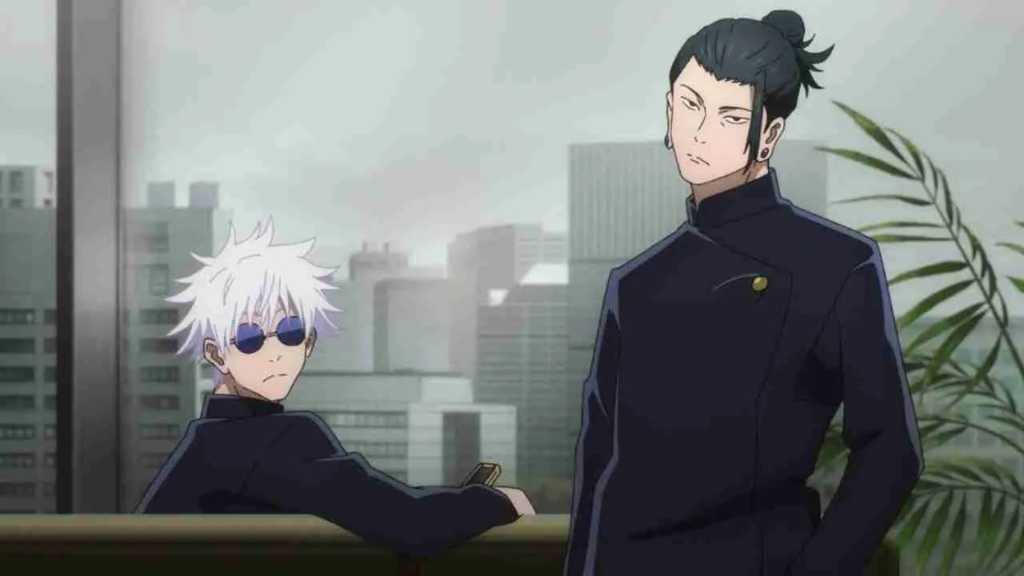 One of Fushiguro's coworkers approaches him in the meantime, believing that he is distracted from his work and simply lounging around. It turns out that Fushiguro's real strategy is to weaken Satoru before attacking. Riko, the Star Plasma Vessel, awakens in the meantime and begins defending herself from Satoru and Getou, who she believes are her foes. Kuroi, one of her pals, quickly reveals to her that the two men are actually her fellow soldiers who have just saved her.
Later, Kuroi explains to Satoru that Riko lost her family when she was a very young age and has been nurtured by her ever since. Masamichi instructs Satoru and Getou to abide by all of her requests because she is soon to be integrated with Tengen. Given that she is about to essentially give up normal existence for good, it is a reasonable request. Getou abruptly alerts Satoru that Riko is in jeopardy because t he two cursed spirits he sent to her side have been exorcised.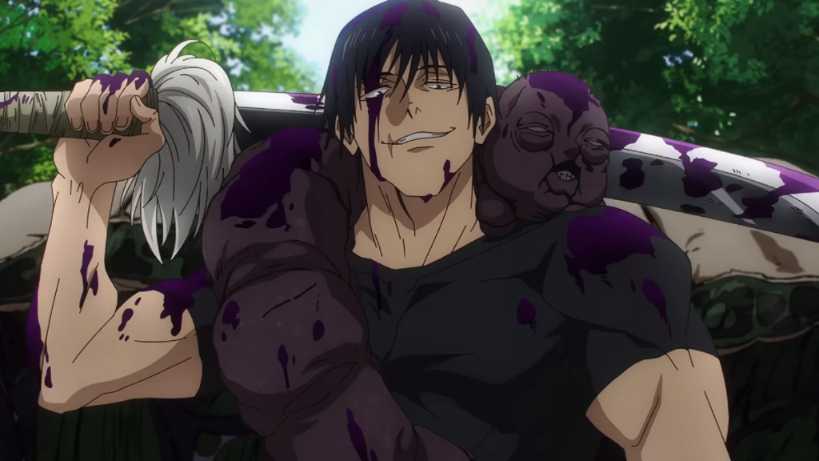 It turns out that Fushiguro made reference to the Riko 30,000,000 bounty on a cursed website. He did that so that Satoru would have to defend himself from possible attacks, which would weaken him. Satoru, Getou, and Kuroi search the school for Riko in the meantime. They finally part ways, and Getou gets into a confrontation with one of the individuals sent to retrieve Riko. Satoru pulls Riko away as soon as he discovers her.
Jujutsu Kaisen Season 2 Episode 2 Ending: Does Satoru And His Friends Manage to Rescue Riko? What Happens to Kuroi?
Another adversary is keeping a careful eye on Satoru as he rushes Riko to Jujutsu High. This adversary has read the post about the 30,000,000 yen bounty on the Star Plasma Vessel on a hidden cursed website. He believes he can grab Riko and defeat Gojo with ease. But just as he prepares to pursue them, Kuroi calls to him from behind. She reveals that she had been spying on him covertly, and she advises him to give up on reaching Riko.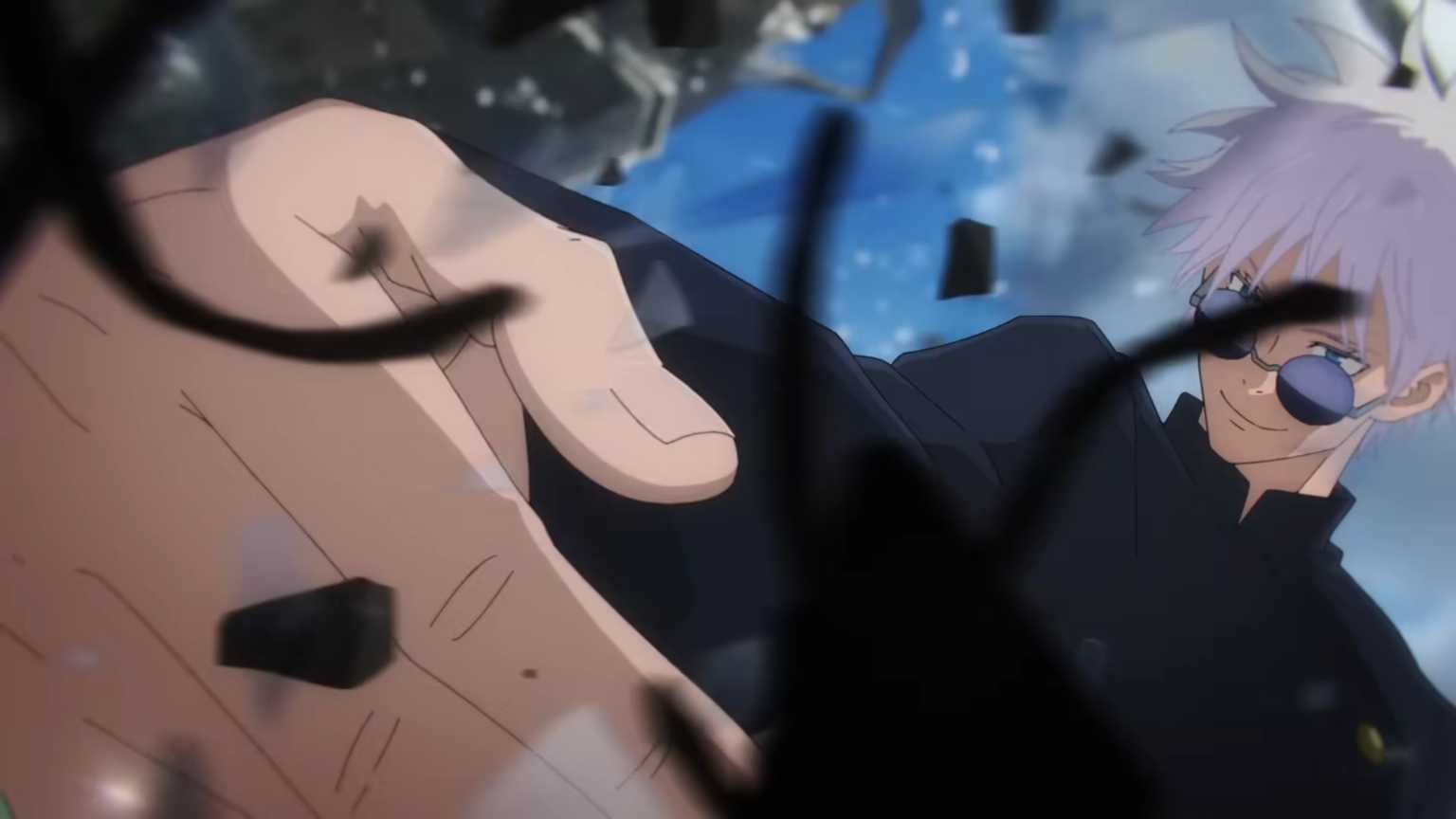 Naturally, the two engage in a brief battle during which Kuroi easily defeats the adversary. He is then briefly restrained by Getou, but he uses his talents to break free and catch up to Satoru. To combat Satoru, he creates numerous versions of himself, which disturbs Riko a little. Gojo, though, is certain that fighting him won't present too many difficulties. Satoru quickly outmanoeuvres attackers when he is attacked and maintains his composure.
The opponent is then informed by Satoru that he can only make up to five replicas of himself at once. Interesting enough, the technology gives the user the option to decide at any point which is the primary body. Satoru nonetheless informs the adversary that he is really frail. The main body is then located, and without employing any tactics, he is able to knock him unconscious. But the very next second, Riko receives a message on her phone that makes it quite clear that she has been abducted.