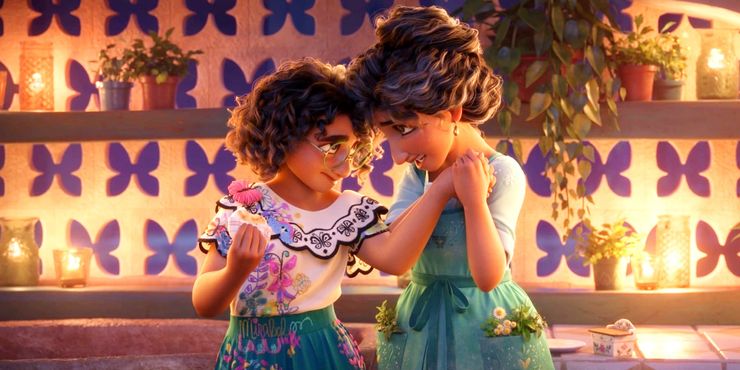 Julieta Encanto Theory Explained : Did Julieta Secretly Knew That Bruno Was Hiding?
One fan theory contends that Julieta knew Bruno Madrigal was there the entire time despite the fact that he spent years hiding in the walls of the enchanted home in Encanto. In the movie Encanto, Maria Cecilia Botero's character Alma Madrigal experiences a miracle the night her husband passes away after giving his life to save his family. After her husband passes away, Alma is given an enchanted candle, and a magical house appears all around her. When her triplets reach adulthood, they each acquire unique abilities, and their offspring do too. For instance, Alma's son Bruno (John Leguizamo) has glimpses of the future, while Alma's daughter Julieta (Angie Cepeda) can prepare dishes that heal people.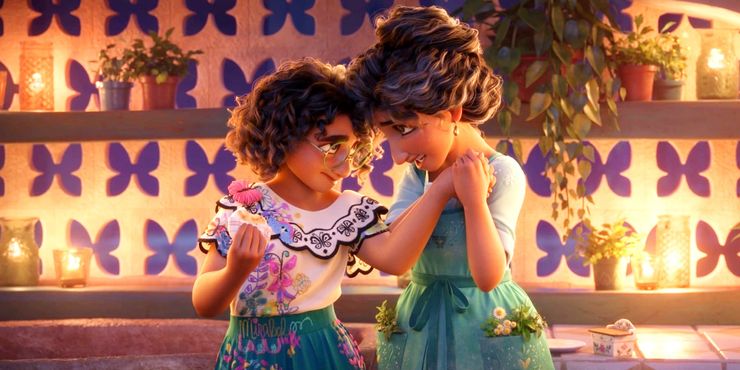 But not every Madrigal receives a gift. One of Julieta's kids, Mirabel Madrigal (Stephanie Beatriz), never acquired a particular power at her gifting ceremony when she was a child. Mirabel's relationship with her Abuela Alma gets tense as a result of her lack of abilities. Bruno hides out as a result of the lack of gifts. Bruno spotted Mirabel in front of cracks in the magical mansion on the night she didn't receive a gift in his future vision. He went into hiding in the walls of the enchanted mansion, wanting to shield his niece from scrutiny.
There are hints that Julieta might have known where her brother was hiding, even though many family members believed Bruno had vanished. One fan theory (via Reddit) contends that "We Don't Talk About Bruno" may provide evidence that Julieta was aware her brother was residing there. One reason Julieta is the sole character who refrains from singing along to the Bruno-hating Encanto song could be since she has nothing negative to say about her brother. Later in the movie, when Mirabel finds Bruno, he admits to receiving free food from the household. Though he might be stealing food, Julieta has lots of opportunities to hear her brother and prepare him extra food because Bruno's room is just next to the dining room table.
It makes sense for Julieta to be aware of Bruno, or at least to have some inkling about him. People must have noticed food disappearing during the ten years Bruno has been hidden out because Bruno is finding a way to bring food into the house. Julieta's actions when turning Mirabel into an arepa could have been explained if she was aware that Bruno was hidden in Casita. Julieta prepares arepas after Mirabel injures her hand in Encanto to treat the wound. Julieta does, however, prepare three arepas for the scene. After taking a bite out of one of them, Mirabel is ready to move on, leaving two other arepas to cook. Julieta is either incredibly wasteful or she is aware that someone in the house is stealing additional food. Julieta also talks about how Bruno became "lost" when Mirabel consumes her arepa. As a result, Bruno must have overheard her talking about him if he is taking the other arepas. Julieta is probably aware that he is listening.
Perhaps Julieta is unaware of Bruno's skulking about the home. Food may occasionally go without being recognized in the Madrigal family because there are many mouths to feed. Additionally, Mirabel's mother might prepare the additional arepas for dinners the next day. In addition, Julieta appears astonished to see Bruno at the family's reunion at the end of Encanto after the home collapses. She might have been a little less astonished to see him if she had known he was in the house. Maybe, though, she was just happy he wasn't crushed.