Justin Bieber has issued a health update after receiving a heartbreaking diagnosis.
With massive songs like "Love Yourself" and "What Do You Mean," the singer of the song "Baby" is one of the most popular musicians of the last ten years.
Since he was 15 years old, Justin Bieber has been in the spotlight and is currently one of the most closely watched public figures.
The 'Peaches' singer gave fans an update after shockingly disclosing a health diagnosis last year.
Ramsay Hunt syndrome caused the 'Sorry' singer to temporarily lose use of his face, forcing him to postpone his tour dates.
The virus that causes chickenpox, which reactivates after lying dormant for years and causes inflammation and irritation on the face nerves, is what causes this.
In a June 2022 Instagram post, Bieber's face is clearly twitching as he informs fans of information about his condition.
He may be seen attempting to blink, smile, and move his face in the video.
But when he speaks, one side remains still.
An update on his health was given by Justin Bieber. Credit: Instagram/@justinbieber
Fans were clearly concerned for Bieber's health as a result of this.
The pop sensation at the time remarked: "Obviously, as you can probably tell by the look on my face.
"I have a condition known as Ramsay Hunt syndrome, which is caused by a virus that targets the nerves in my ear and my facial nerves and causes paralysis in my face.
Fans responded by posting their support in the comments section.
Sad news, wrote one supporter. Love you, Justin Bieber, take as much time as you need to heal and get well quickly.
Another person said, "Sending prayers, get better soon dude."
As he struggled to heal from Ramsay Hunt syndrome, Bieber was forced to postpone the conclusion of his Justice world tour.
But over a year after receiving his diagnosis, he delivered some good news that will please his followers.
In an Instagram story with the hashtag "wait for it," he appears expressionless before grinning at the camera, showing that his face has recovered its entire range of motion.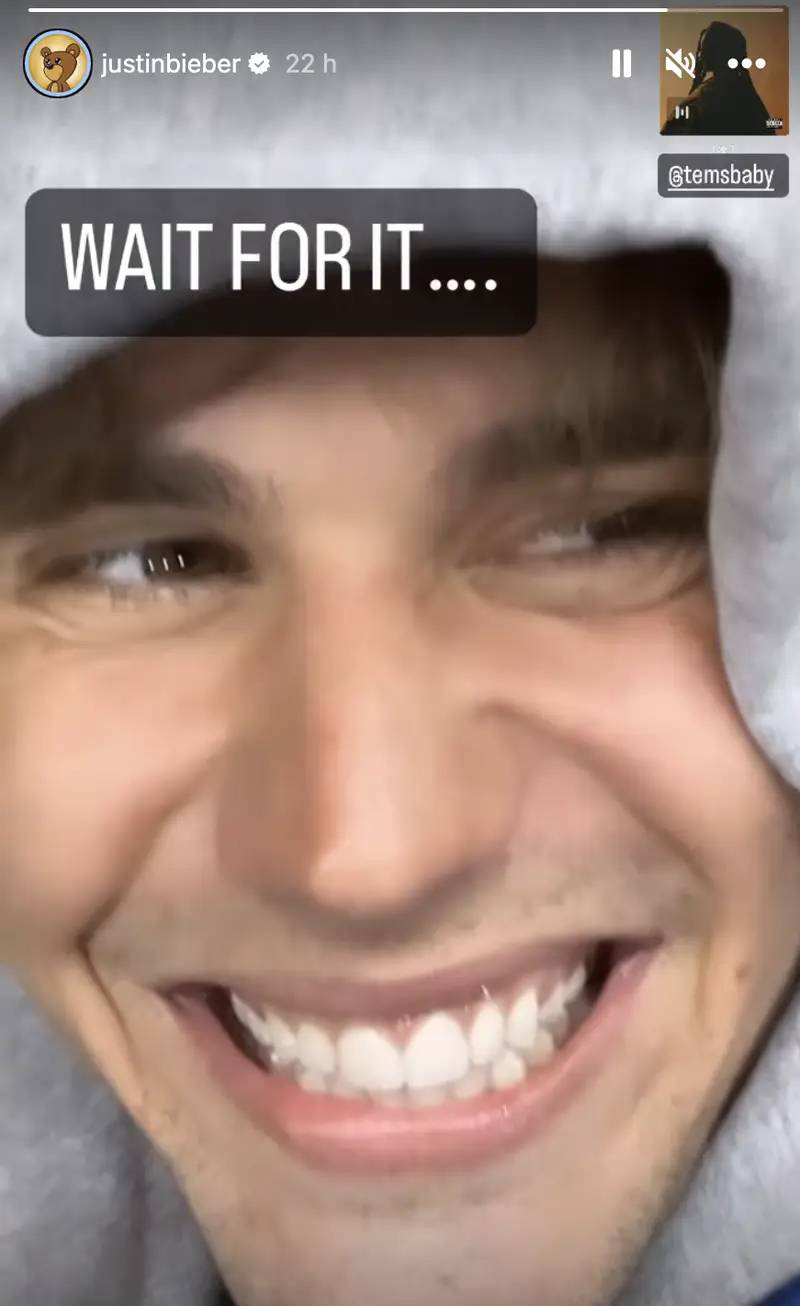 This image of Justin Bieber was uploaded to inform his followers of his health. Credit: Instagram/@justinbieber
Naturally, the 'Yummy' singer's followers on social media have expressed their joy at seeing him smiling once more.
Wow, Justin looks wonderful!," one individual writes. It was so encouraging to see him conquer his unusual syndrome.
Another person writes, "I'm delighted for his recuperation.
Another supporter adds, "So glad he's doing well."
Another person counters, saying, "He looks so much better and healthier happy for him."
"I'm really glad to hear this… He appears to be him once more, says a fifth admirer.
Being a binge-watcher himself, finding Content to write about comes naturally to Divesh. From Anime to Trending Netflix Series and Celebrity News, he covers every detail and always find the right sources for his research.