'Spotlight' is a drama set in Boston that revolves around the misconduct of Roman Catholic priests. It's a biographical film directed by Tom McCarthy that tells the story of The Boston Globe's investigation in 2001. 'Spotlight' won the Oscar for Best Motion Picture at the 2016 Academy Awards. Marty Baron, played by Liev Schreiber, the Globe's new editor, gathers a small group of journalists to investigate a story of a priest suspected of assaulting over a hundred youngsters. The journalists, played by Mark Ruffalo, Rachel Macadams, and Michael Keaton, embark on a journey to interview the victims and their families, only to find out that the church had buried the horrors perpetrated.
We chose to put together a collection of 12 films that deal with comparable subjects because there have been so many in the past. As a result, we've compiled a list of the finest films that are similar to 'Spotlight.' Several of these films, such as 'Spotlight,' are available on Netflix, Hulu, or Amazon Prime.
A Time to Kill (1996)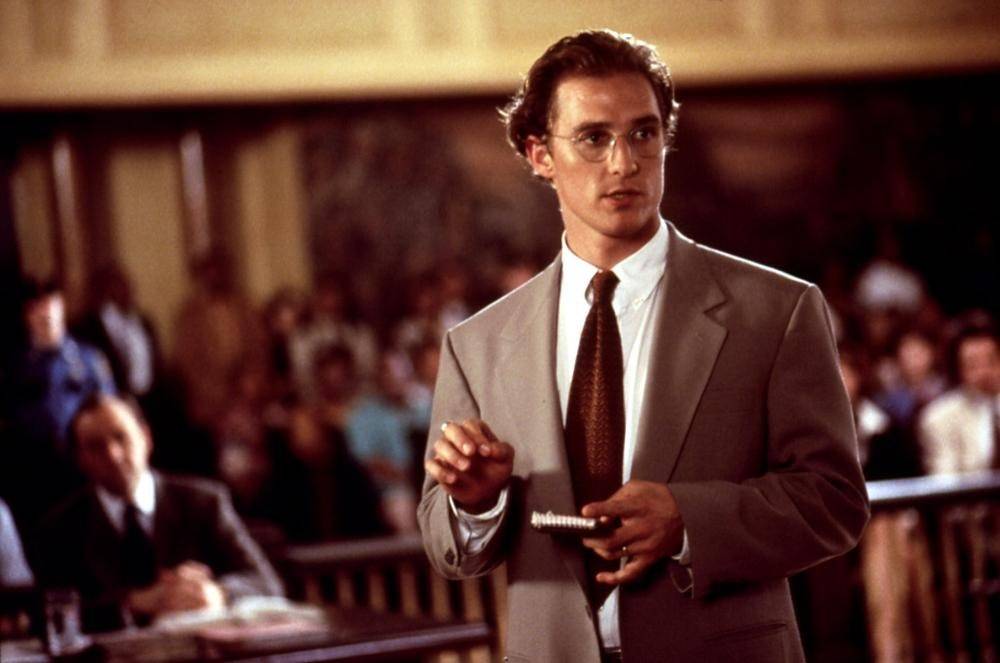 The film includes Hollywood's most prominent actors in a riveting courtroom thriller based on John Grisham's best-selling novel, 'A Time to Kill.' A black guy (Samuel L Jackson) avenges his young daughter's rape by assassinating two white men who attacked her. The circumstance has resulted in a drastic and alarming transformation in the town of Mississippi. Matthew McConaughey plays a courageous lawyer who defends the black man's case. Despite the fury of the media, the dread of White Supremacists, riots, and courtroom squabbles, Matthew gives a superb performance to put the case to rest. Sandra Bullock and Kevin Spacey perform an outstanding job in this classic film, which maintains its energy until the very end. 'A Time to Kill,' an engrossing film, explores the relationship between justice and human existence.
Argo (2012)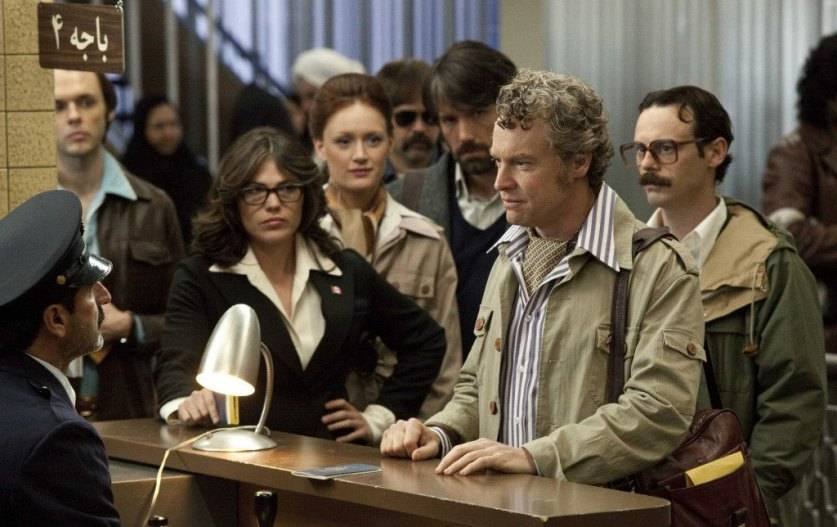 'Argo' is a fantastic picture directed by Ben Affleck, a wonderful actor. During the Iranian revolution, an ex-filtration specialist sets out on a quest to rescue six American hostages held captive in Iran. Ben Affleck's character, a CIA specialist, teams up with Alan Arkin's character, an ex-CIA turned Hollywood makeup artist, to create a phony movie with a well-invented plot set in Iran. In the film, Affleck's character travels to Tehran in order to instruct the Americans sheltering in the Canadian Embassy how to pose as crew members for the false film and get them on a plane. Ben Affleck's modest portrayal in a chaotic situation keeps the audience uneasy and hooked to the movie screen in this nail-biting thriller.
Body of Lies (2008)

'Body of Lies' has its own cult following. The protagonist in the film is played by Leonardo DiCaprio, one of Hollywood's most versatile performers. The suspense in this film knows no bounds. DiCaprio plays a CIA agent on the hunt for a strong terrorist commander in the Middle East who is suspected of planting bombs across Europe. DiCaprio finds it difficult to pursue his target since he is caught between his CIA boss (played by Russell Crowe) and Jordan Intelligence. 'Body of Lies,' a gripping film, is based on deep feelings of deception and suspicion, leaving the audience perplexed about each character's motivations in the film.
Citizenfour (2014)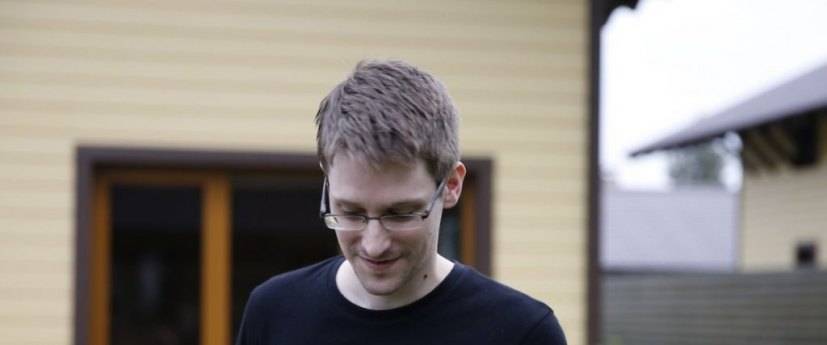 'Citizenfour,' a documentary film, is a mind-blowing piece. Edward Snowden, the whistleblower, is involved. It reveals the scope of the National Security Agency's global surveillance, which is carried out by tapping people's phones and leaving little room for privacy. It offers us an understanding of how the modern world's most powerful government is interfering with basic human rights. An ominous film based on true events that will make viewers think carefully about using their phones.
Concussion (2015)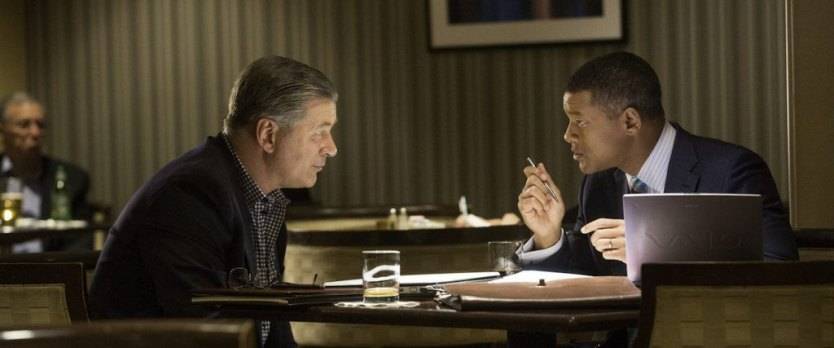 'Concussion' has been nominated for an Academy Award for Outstanding Motion Picture by the National Association for the Advancement of Colored People (NAACP). Doctor Bennet Omalu, a forensic pathologist played by Will Smith, is at the center of the plot. The film follows Doctor Omalu as he battles the American National Football Association (NFL) in an attempt to undermine his study on chronic traumatic encephalopathy (CTE), a degenerative brain illness that affects professional football players. This is a must-see film that is both vital and informative.
Doubt (2008)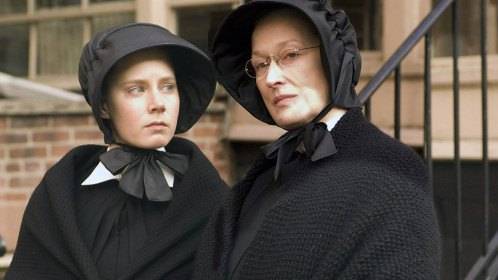 The film 'Doubt' is based on director John Patrick Shanley's Pulitzer Prize-winning and Tony Award-winning stage piece 'Doubt: A Parable.' Father Flynn, played by Philip Seymour Hoffman, is accused of assaulting the school's first black student at St. Nicholas in the Bronx. With changing political events in 1964, Father Flynn believes in maintaining school discipline by generating fear in the kids. Sister Aloysius Beauvier, played by Meryl Streep, and Sister James, played by Amy Adams, feel Father Flynn has been paying particular attention to the black youngster. Sister Aloysius sets out to find the truth in order to expel the Father from the school because of his immoral practices. The film keeps you captivated with a well-presented tale and an intriguing subject.
Erin Brockovich (2000)

Julia Roberts stars in the Academy Award-winning biopic 'Erin Brokovich,' which is based on the life of Erin Brokovich. The film was a box office hit and earned positive reviews from reviewers. The film depicts the lives of an unemployed single mother of three children who is fighting a multibillion-dollar energy firm that has gotten away with polluting Hinkley, California's groundwater for a long time. What makes this film so endearing is Erin's ability to juggle her family life while still pursuing the truth against all difficulties. This film highlights a woman's tenacious and brave attitude, which acts as an inspiration to all who hear her story.
No One Killed Jessica (2011)

'No One Killed Jessica,' based on the same concept as 'Spotlight,' depicts the life of a journalist (Rani Mukherjee) working on a case involving the Indian court system. Because of political corruption, a minister's son gets away with murdering a young woman who refuses to serve him booze at a pub because it's past closing time. The victim's sister (Vidya Balan) battles for Jessica's justice for years, but she loses the case owing to tampered court evidence and paid-off witnesses. The issue is brought to Rani Mukherjee's attention, and she utilizes the power of journalism to reopen the case. 'No One Killed Jessica,' a compelling film based on a true story of the Jessica Lal case from 1999, is an entertaining watch.
State of Play (2009)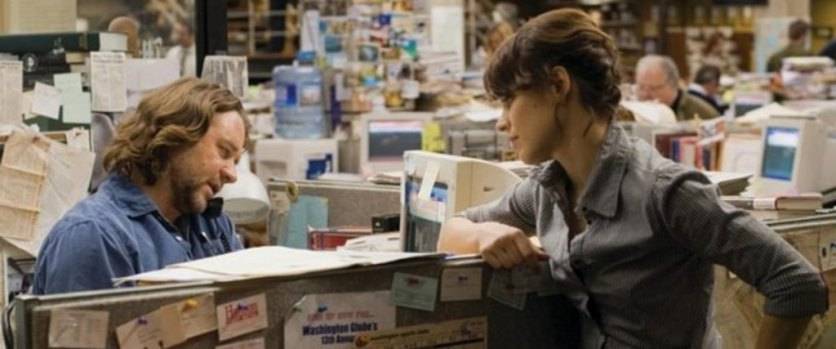 The film, which stars Ben Affleck as a hardworking Congressman and Russell Crowe as an accomplished journalist, is a fictional scenario that involves Crowe in the greedy world of politics. The two collaborate on a murder investigation involving a researcher on the Congressman's office, with the help of Rachel Macadams. They find themselves whirling with disturbing information about PointCorp, a private defense firm, and its political associates. Both of their lives are put in jeopardy as a result of the investigation. The relationship between Affleck and Crowe's characters is explored in great depth and is frequently the most important aspect of the picture. 'State of Play' will have you on the edge of your seat with multiple plot twists.
The Help (2011)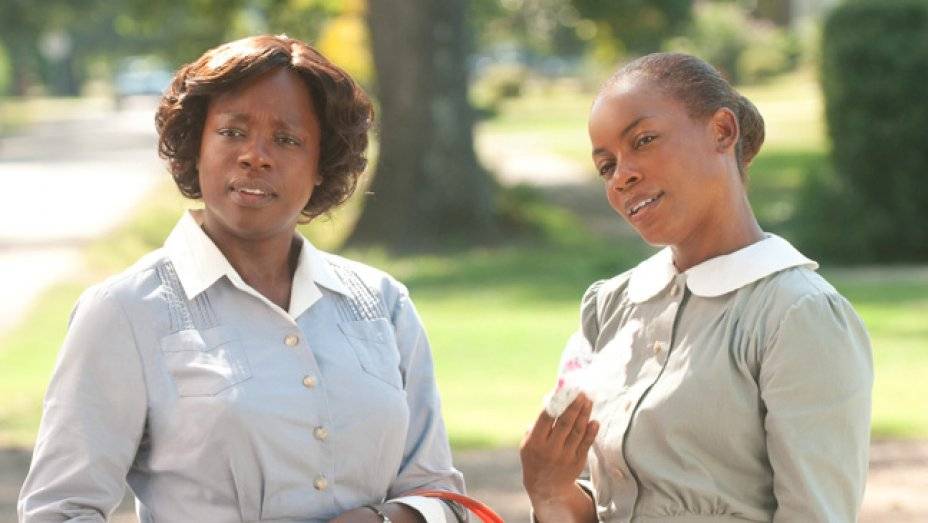 While 'Spotlight' focuses on a social issue of child abuse perpetrated by a strong organization, 'The Help' is about white oppression of blacks. Kathryn Stockett wrote the novel that inspired the film. It takes place in the year 1960 in Mississippi, where African-Americans were subjected to horrific mistreatment in white households. Emma Stone plays the protagonist, a newly graduated writer who returns to her hometown of Jackson. She decides to fight for the Blacks' cause. She takes a bold step by criticizing her own race's unjust practices. She conducts conversations with black women who work in the homes of the city's affluent white residents. The film beautifully illustrates the intricacies of people who are subjected to societal conditioning's wrath.
The Post (2017)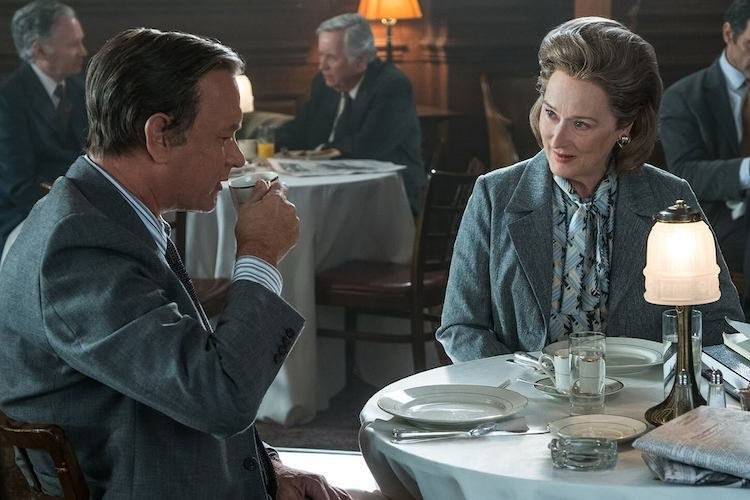 'The Post,' a captivating film that focuses on press freedom while also spotlighting themes of feminism, is similar to Spotlight's investigative journalism. It is based on the difficult US-Vietnam conflict and the government's gaining authority in order to conceal the truth. Mrs. Graham, the new owner of the Washington Post, is tasked with protecting the nation's civil freedoms, and she is played by Meryl Streep, a great actress. They organize a small revolt and begin exploring truths about the hidden Nixon regime with the help of a determined Ben Bagdikian, assistant editor of The Post, played by Tom Hanks. Mrs. Graham's role also demonstrates strength and maturity in a male-dominated workplace, despite her male colleagues' continual criticism of her lack of journalistic expertise. 'The Post,' a riveting drama with powerful performances by Meryl Streep and Tom Hanks, is a must-see.
V for Vendetta (2005)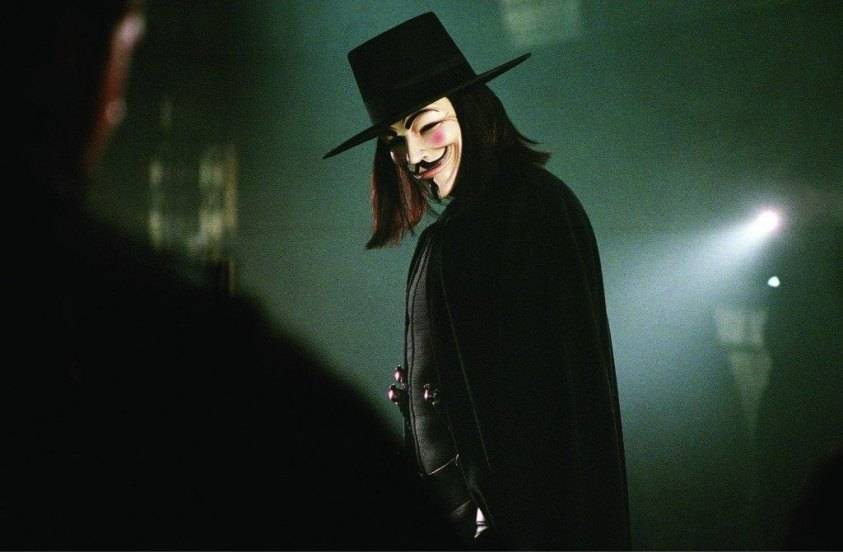 'V for Vendetta' was praised at the time of its debut for its spectacular visuals and fantastic script: a potent mix that makes for a great film. The film is set in a dystopian future in which the British are dominated by a totalitarian regime in the year 2032. To battle crime in Britain, a man wearing a mask known as 'V' (played by Hugo Weaving) employs his trained art of martial methods to combat the unjust government. His associate Evey, whom he once spared from being attacked by power-hungry cops, is assisting him in overthrowing the government. Evey is played by Natalie Portman, who is a phenomenal actress. 'V for Vendetta' is undoubtedly one of the best thriller films ever created, with a bleak and smart take on the topic of fascism. This is one of the few good action films with engrossing dialogue.
Our Team DCS includes 5 different writers proficient in English and research based Content Writing. We allow them and encourage them to follow the Entertainment news all day long. Our posts, listicles and even the exclusives are a result of their hard work.