A charming and strong-willed guy may shape a group of willing participants and gullible victims into who and what he wants them to be in a variety of ways, as shown in HBO's nine-part docuseries "The Vow." The NXIVM organisation, whose name is pronounced "Nex-ee-um," is the subject of this series, which was created by the directors of "The Great Hack," Jehane Noujaim and Karim Amer. Under its self-help façade, NXIVM is primarily a sex-trafficking ring for its leaders, particularly its founder, Keith Raniere.
Who is Keith Raniere?
Keith Raniere was born in Brooklyn, New York, on August 26, 1960. His parents are Vera, a ballroom dance instructor, and James Raniere, an advertisement in New York City. With his mother being an alcoholic and his parents divorcing when he was eight, he didn't have the most stable childhood, but his behaviour was odd even then. He read Isaac Asimov's "Second Foundation" at age 12, which is primarily a mind-control book, and allegedly blackmailed a friend after she unintentionally revealed some "compromising" facts about one of her sisters in front of him. Keith acknowledges the influence of this book on his work with NXIVM.
Keith had an odd preoccupation with neuro-linguistic programming and Scientology. He spent the 1980s either working for Amway, a multi-level marketing firm, or as a computer programmer for the Division of Parole in New York State. According to a Times Union investigation, the 24-year-old Keith met Gina Melita in a theatre company in 1984 and had a sexual relationship with the 15-year-old. By 1990, Gina had left school to work with him and continue their relationship. He had formed Consumers' Buyline Inc. (CBI), a multi-level marketing business. Later, she committed suicide.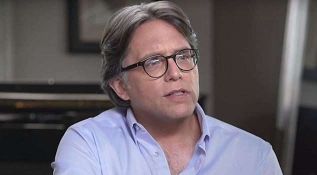 After being under investigation by twenty states, CBI closed in 1993. The organisation was described as a pyramid scheme in a lawsuit. Keith agreed to a consent order that forbade him from "promoting, offering or granting participation in a chain distribution scheme" and paid a $40,000 fine as a result of the case in 1996. He started National Health Network in 1994 to market vitamins, but it collapsed in 1999, which is when NXIVM entered the picture. This scam was initially established as a personal development business that offered to teach methods for self-improvement under the name Executive Success Programmes.
When the business changed its name to NXIVM, Keith took the moniker "Vanguard," which comes from an old-school arcade game in which the player acquires power by eliminating their foes. The first time Keith was made public was in 2003. He was the subject of a cover story in Forbes magazine under the heading "The World's Strangest Executive Coach." The claim that the group is a cult was made for the first time in this article. It didn't help that Kristin Marie Snyder, a 35-year-old environmental specialist, had vanished after attending NXIVM gatherings in early 2003, and that Gina had died in 2002 after reuniting with Keith.
Everything for him began to fall apart in 2009. His coworkers (known as the "NXIVM Nine") severed ties with him and the group due to "concerns about unethical practises and the alleged abuse of his leadership status to sexually manipulate women in the organisation." A year later, Toni Natalie, his ex-girlfriend, claimed in an interview that he had forced her to keep her deceased puppy in the freezer so he could see it every day. The New York Post also revealed that there is a video of Keith addressing his supporters: "I've had people killed because of my beliefs — or because of their beliefs.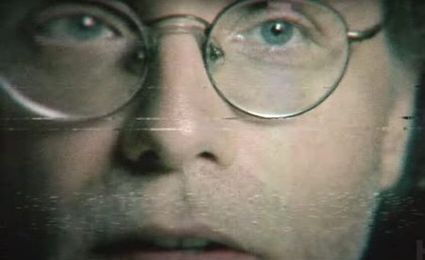 Where Is Keith Raniere Now?
The first information on a covert sorority called DOS surfaced on June 5 of 2017. With a heated cauterising pen, Keith's initials were inscribed on each of the women who were treated as "slaves" in the organisation. Any woman who wanted to join it had to give either nude images of themselves or any other personal information that would be damaging. When this information became public, Keith escaped to Mexico with a small group of his close friends.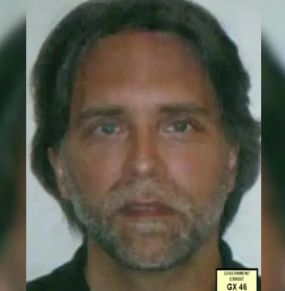 Keith's email account was the subject of a search order that was granted on January 18, 2018. He was the subject of a criminal complaint from the FBI that was submitted to the Eastern District of New York's US District Court on February 14. He was taken into custody by Mexican officials in a lavish villa outside of Puerto Vallarta, Mexico, a month later. Keith was charged with several DOS-related offences, including sex trafficking, conspiring to engage in sex trafficking, and conspiring to engage in forced labour.
As the inquiry went on, more allegations including identity theft were added. Keith Raniere's trial commenced on May 7 of this year, and a month later, on June 19, the jury returned a verdict finding him guilty of all charges. It was also revealed that Keith had spent $24,000 to access Kristin Marie Snyder's email account after she had vanished.
Keith was found guilty of four counts of identity theft against four distinct people, sexual exploitation of a minor, possession of child pornography, and attempted and actual sex trafficking. Forced labour, trafficking in persons for labour or services, and conspiracy to falsify records for use in legal proceedings, as well as racketeering, wire fraud, and sex trafficking. He was therefore given a sentence of 120 years in prison and a mandate to pay $1.75 million in fines on October 27, 2020. The predator is currently detained at the high-security United States Penitentiary – Tucson at the age of 62.
However, it's important to note that in January 2020, Keith was the subject of a new federal lawsuit brought by more than 80 former NXIVM members who accused him and 14 other leaders of abuse and unauthorised psychological experimentation. This lawsuit is still pending, and all of the victims are requesting a trial as well as monetary compensation.
Our Team DCS includes 5 different writers proficient in English and research based Content Writing. We allow them and encourage them to follow the Entertainment news all day long. Our posts, listicles and even the exclusives are a result of their hard work.