The spotlight is back on Claudia Conway! Claudia, the "wild child" daughter of Kellyanne Conway, is now a Playboy bunny after returning from a social media hiatus. She is currently 18 years old.
The adolescent daughter of George T. Conway III and former campaign manager for President Donald Trump Kellyanne Conway is currently a Playboy bunny on the internet. To learn more about her choice to become a Playboy bunny, continue reading.
Claudia Conway has become a Playboy Bunny now
For those of you who are unaware, let us inform you that in late April, Claudia Conway, the daughter of Kellyanne and George Conway, created a subscription page on Playboy.com. She has shared a total of 11 posts on her page as of the time of writing.
The 18-year-old may be seen posing in a variety of bikinis in the photos that have been placed on her Playboy.com profile. The most graphic pictures, such close-ups of cleavage, are reportedly for sale, according to Page Six. These images can range in price from $5 to $99.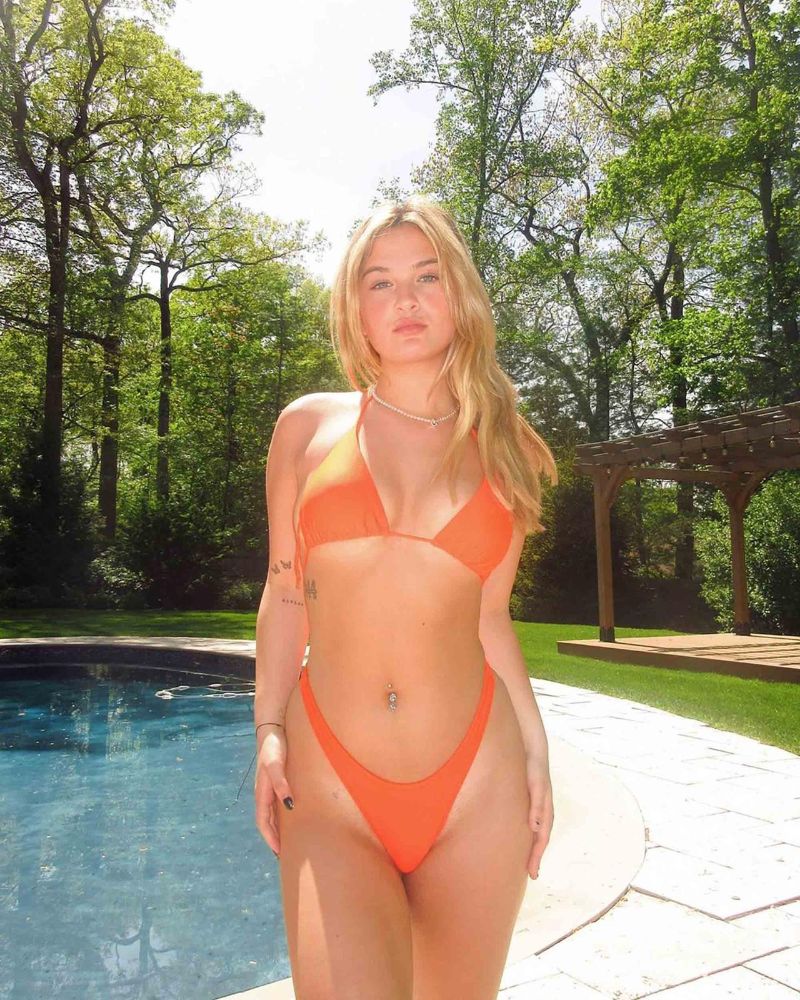 The official statement from the magazine, as reported by the New York Post, stated that Playboy "believes all women ought to have full autonomy over their bodies and their voices. One of many women who have achieved liberty, independence, and enormous financial success on our creator platform is Claudia Conway. We welcome her and respect her decision-making.
Claudia Conway issues a statement on creating a subscription page on Playboy.com
Tuesday, May 23, 2023, was the day that Claudia shared her life's journey with her followers on Twitter. "The only comment I'll make is that when I was between the ages of 15 and 16, the media took advantage of me, preyed upon me, and forced me to portray myself as something I wasn't," she wrote. They took my body away from me. I now hope to reclaim my womanhood and femininity in a way that is uniquely mine as a young adult.
"I am putting myself out there in a way that is MY OWN and no one else's," the Playboy bunny continued. My body and voice are completely under my control. I firmly believe in creating your own story and reclaiming whatever that has been unfairly taken from you.
the only comment i'll provide:

when i was 15-16, i was exploited by the media, preyed upon, and was forced into portraying myself as something i wasn't. my body was taken from me.

now, as a young adult, i am aiming to reclaim my womanhood and femininity in a way that is truly…

— Claudia Conway (@claudiamconwayy) May 23, 2023

The teen wrote, "Autonomy and freedom are two things everyone should have," in a different tweet. Don't let someone take advantage of your weaknesses; take control of them instead. On this Tuesday, I'm sending love and light to everyone.
In a subsequent tweet, she continued, "and who owns the content, is profiting from it, and has complete control over what is now available? me"
Claudia Conway has had a complex relationship with her mom Kellyanne
With her mother, Claudia Conway has had a difficult connection. Due to their disagreements over political ideologies, Kellyanne Conway and her mother Kellyanne have had a tumultuous relationship. The year 2020 saw a wave of anti-Trump and pro-Black Lives Matter content broadcast on social media by Claudia, a vocal anti-Trump TikToker.
Claudia claimed in a since-deleted tweet that her "parents, especially my mother, are trying to silence me by getting me to delete my social media. haha." Then, it appeared as though she was making fun of her mother by calling her "Smelly Kelly."
Conway said she was prepared for a new family in August 2020. She tweeted at the moment, "I'm officially promoting emancipation. Unfortunately, this will most likely be made public in some form, so fasten your seatbelt. Greetings from my life.
Kellyanne Conway and George Conway recently announced their divorce
Kellyanne and George, Claudia's parents, are planning to separate. In March 2023, they made their divorce public. The pair then issued a joint statement to declare their separation. The couple was married in 2001 and divorced after 22 years of marriage.
We are in the midst of an amicable divorce, they declared. We were married more than 20 years ago, and while we treasure the many wonderful years (and four corgis) we've had together, our four amazing children are still our family's major focus.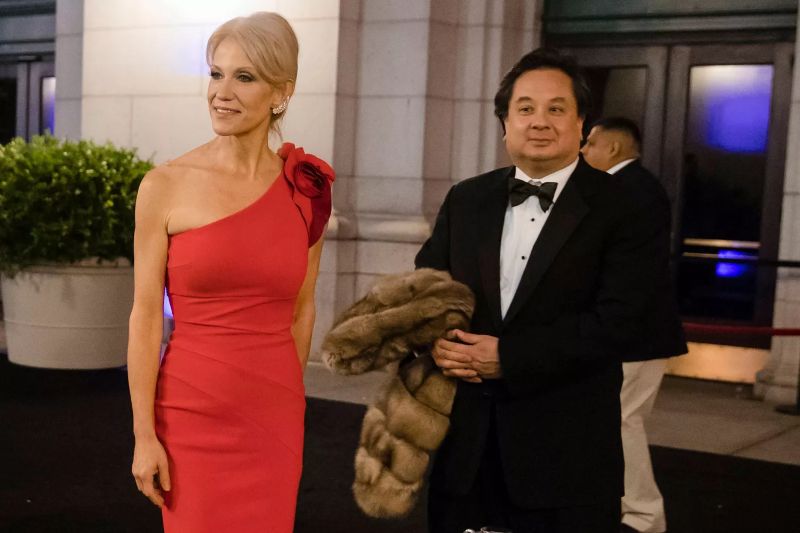 Please respect our privacy, the statement continued. We value the numerous relatives, friends, and coworkers who are familiar with us, are concerned about us, and are on our side. In order to give our lovely children love, joy, comfort, and protection, we remain united as parents.
On May 24, 2022, Kellyanne published her memoir Here's the Deal, which included a section on her marriage to George. "On one side was my marriage and my husband," she wrote. My workplace and my supervisor were on the other.
George was mixing the two of them in an extremely flammable manner, she said. I was able to maintain my perspective and keep these things apart. George ought to have done the same, but it appeared that the barrage of responses and interest he was drawing was magnetic and unstoppable.
How did the fans react to Claudia Conway's decision to become a Playboy bunny?
"Sorry our country put you through that," one user of social media posted. No child should have to endure that because of their parents. "Very strong and beautiful words Claudia," said another. It's up to you to tell your narrative.
The user continued, "Sweetie…. I think your mother used you unfairly. You're discovering your voice, which is great. Just keep in mind that family dynamics can be poisonous and that you occasionally need a vacation from the BS. But I'm so happy that you're using your voice.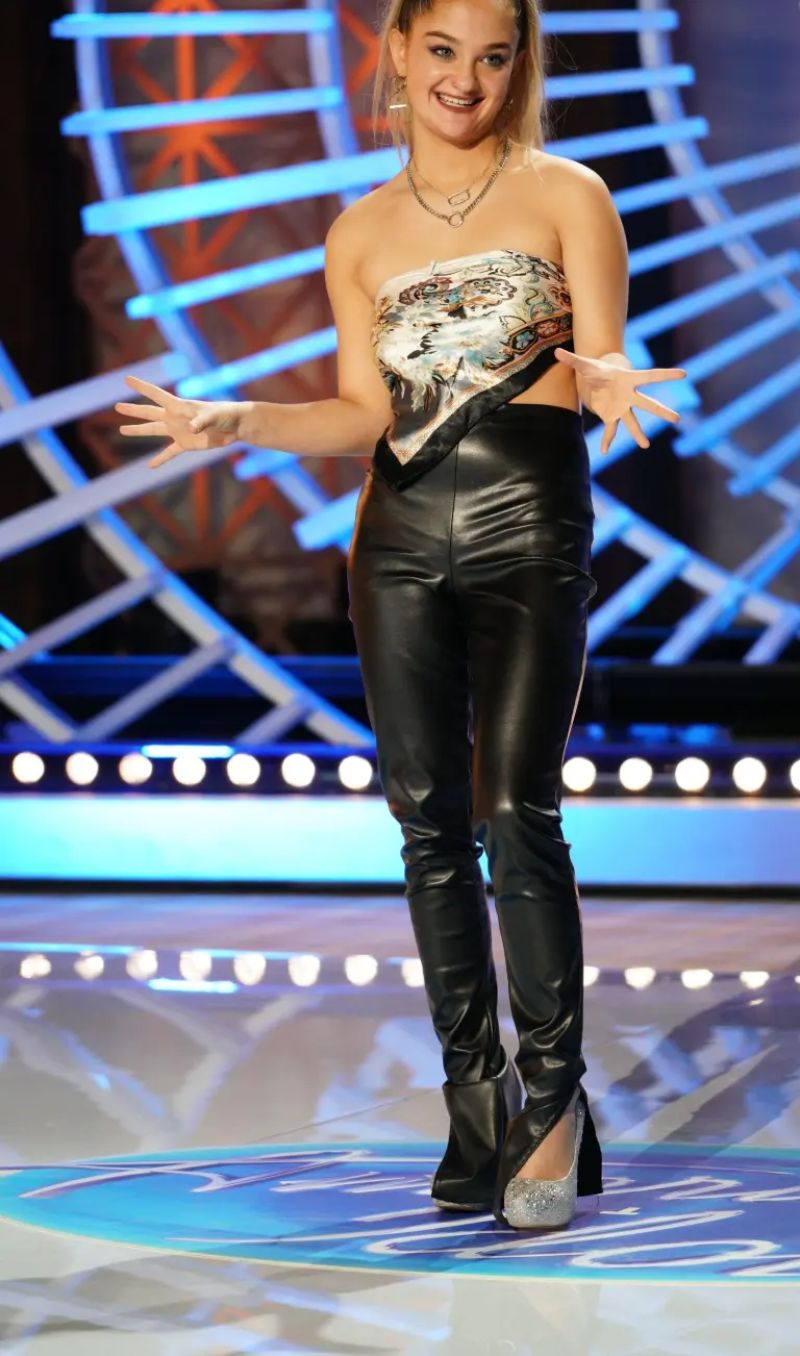 A fourth user tweeted after them, saying, "That circus was never yours. You were trapped inside of its tent because the exits had been closed off. You are now free to stand beneath the brilliant blue sky.
"As long as YOU are making your own decisions and not hurting yourself or anyone else, it's no one's business," a fifth user commented. I wish you health and happiness in your life. One user commented, "Best of luck in everything in life, you deserve the best, you didn't ask to go through what people put you through, be blessed."
What do you think of Claudia Conway's choice to transform into a Playboy bunny? Please share your opinions with us in the space below. Keep checking back with us for the most recent information from the entertainment industry.
Being a binge-watcher himself, finding Content to write about comes naturally to Divesh. From Anime to Trending Netflix Series and Celebrity News, he covers every detail and always find the right sources for his research.