The creators of Kettle Gryp, Daniel "Dan" Sheppard and Andrew "Andy" Thomas, appeared on Shark Tank Season 13 Episode 13. Although their concept was accepted, the show's closing credits stunned and devastated the audience.
Thomas, 47, died from cancer last month. Shark Tank and ABC paid homage at the conclusion of Episode 13. Shark Lori Greiner paid respect to the co-founder on her Twitter account.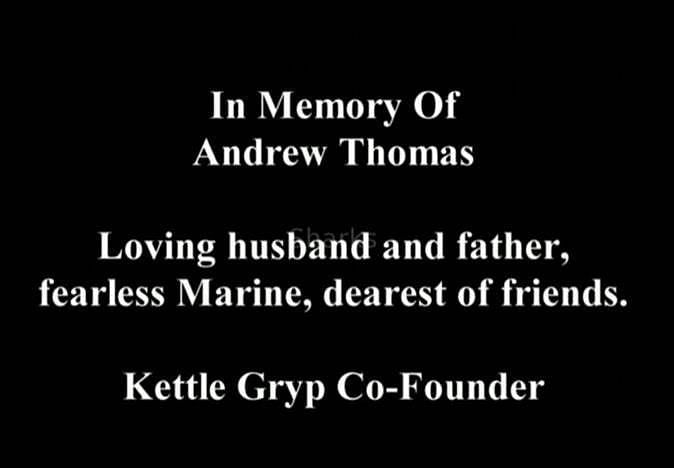 The Shawangunk Journal, a local newspaper, reported on his sudden death as many were looking for the cause. The article was posted on social media by a fan.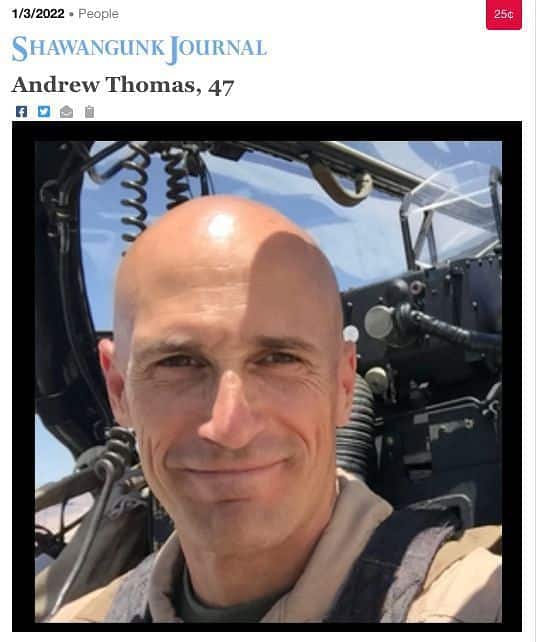 Major Thomas of the United States Marine Corps (Ret.) passed away on December 16, 2021, at Emory Hospital in Atlanta, Georgia, due to cancer, according to the obituary. His wife and son are left behind.
He loved flying, as his website bio at Kettle Gryp demonstrated. It said:
"Andy is the co-creator of Kettle Gryp® and the chief executive officer of Pangolin Design Group. Andy, a devoted pilot, served in the US Marine Corps for 20 years as a helicopter pilot. Sheppard and Thomas were classmates, and Andy has devoted his life to offering Kettle Gryp® to you since he is passionate about both exercise and travel.
Sheppard and Thomas were school friends
View this post on Instagram
Thomas retired and then became the CEO of Sheppard's startup company, Pangolin Design Group. Prior to that, Thomas collaborated while still high school pals, and they had always wanted to make something together.
The pair settled on Kettle Gryp after considering a number of company concepts. Thomas, a self-taught graphic designer, utilised Google 3D design tools to create a preliminary sketch from Sheppard's sketch on a napkin.
Here's how 'Shark Tank' fans reacted to Thomas' demise
The show's audience adored Thomas' personality, thus the news devastated them. This is how they responded:
Even before they went on Shark Tank, the company seemed to be doing well. Their episode aired on Friday, January 28 at 8:00 p.m. Eastern Time on ABC (ET).
Shark Lori Greiner made a contract with the manufacturer of the portable weight grip for $300,000 for a 15% share. Calm Strips received a deal with the sharks/investors in addition to Kettle Gryp, although The Blowzee and OverEZ Chicken Coops did not.
Kettle Gryp Update After Shark Tank
Following Daniel and Andrew's presentation, the sharks had the opportunity to test out Kettle Gryp. When compared to actual kettlebells, it felt superior, which impressed them. When Daniel and Andrew revealed their sales—$3.6 million in lifetime sales and $600,000 in year-to-date sales—they left them even more in awe.
Since the majority of their sales are made directly to consumers, the business owners needed a shark to help them enter big-box shops.
Robert Herjavec was pleased with the outcome but didn't feel that Daniel and Andrew required assistance. He was out since he didn't think it was a business he could invest in. Then Mark Cuban said that in order to use the product, consumers must already own dumbbells. He felt it was a disadvantage, therefore he left as well.
An offer of $300,000 for 20% stock was made by Kevin O'Leary. He could help them get there because he had ties in retail. Lori jumped in when the business owners inquired if anybody else had an offer. She made a $300,000 offer in exchange for 20% equity and preferred stock rights.
She consented when Daniel and Andrew asked whether she would accept 15% equity. After Shark Tank, it's time for a Kettle Gryp update.
Kettle Gryp has gotten lots of attention since being on the episode. A lot of media attention has been given to The Kette Gryp, which is currently a best seller on Amazon. Therefore, there is no question that sales are surging.
Being a binge-watcher himself, finding Content to write about comes naturally to Divesh. From Anime to Trending Netflix Series and Celebrity News, he covers every detail and always find the right sources for his research.