The plot of Parkpoom Wongpoom's drama series "Delete" on Netflix centres on Lilly and Aim's relationship and the difficulties that the introduction of a deadly technology into their lives causes. When Lilly discovers a mysterious phone and learns that it has the ability to "delete" individuals from reality, she considers removing her husband Too from the image in order to secure a bright future for herself and her covert boyfriend Aim. However, when Lilly vanishes on the same night that she plans to erase Too, things take an unexpected turn. A number of sinister schemes come to light as Aim searches desperately for Lilly.
The show's narrative is fundamentally altered by Lilly's absence, which also adds a significant amount of mystery to the plot. Viewers must be interested in learning what exactly happened to her because her disappearance is vital to the plot's development and various characters spend several episodes looking for her. Did Too get rid of her? Was she abducted by someone else as well? Let's investigate!
Does Lilly Get Deleted?
Aim approaches Too about Lilly soon after she vanishes, figuring he must be involved in some way. Too, though, has the same perception. Too tells Lilly that he knows about her affair with Aim the night before she vanishes. Lilly then admits that she is carrying Aim's child. Even though Lilly is sure to grow tired of Too's response and worry that it will become violent, Too ends up making an unexpected choice. He expresses his intention to raise Lilly's child as his own and requests that she leave Aim.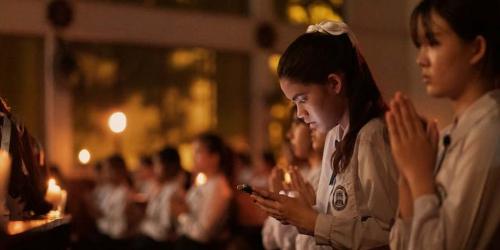 When Lilly vanishes the following morning, Too assumes Aim is responsible. They each eventually come to the realisation that the other is not at fault and start their own inquiries to look for Lilly. Aim discovers a relationship between Lilly and Too's teenage stepsister, June, when he probes Too's family further.
June feels alienated by her family because she is merely Too's stepsister and their father's stepdaughter, and they compel her to attend a boarding school in Bangkok. She consequently spends time with Lilly and grows close to her everytime she goes back home. Lilly simply sees June as a sister, but June starts to feel something for Lilly. As a result, when June realises her feelings aren't reciprocated, she begins to hate Lilly for hurting her.
The night Lilly goes missing, June snatches her phone from her purse since she has a kleptomania problem. Aim learns that June exposed their affair online to generate conversation about Lilly while Police Captain Yuttachai looks into her missing person case, despite the fact that he is uninformed of the circumstances of their disagreement. Furthermore, shortly after Lilly vanishes, June's classmate Ploysai also vanishes. Aim suspects June of having the intention and means to kill Lilly as a result, and confronts her over the phone.
Tong, a close friend of June, however, reveals to Aim that June never deleted anyone with the phone besides Ploysai. The likelihood of someone else deleting Lilly is close to none because June grabbed Lilly's phone from her personally. However, after this thread ends, Too, who was not aware of the phone, turns his attention to Lilly's case from a different perspective and discovers Yuttachai is connected to his wife. Soon Too receives a call from Lilly in distress and learns that Yuttachai has abducted her. Despite the narrative's hints to the contrary, Lilly was never actually eliminated. Rather, Yuttachai abducts her in order to get his daughter Claire.
Is Lilly Dead Or Alive?
A young girl delivers Lilly a phone at the start of the programme and requests that she take a picture. Since the girl's phone, Claire's, is the peculiar central gadget that can delete people, this incidence initiates the scenario of the story. Yuttachai, her father, kidnaps her and searches for Claire's phone because Lilly destroyed Claire's phone.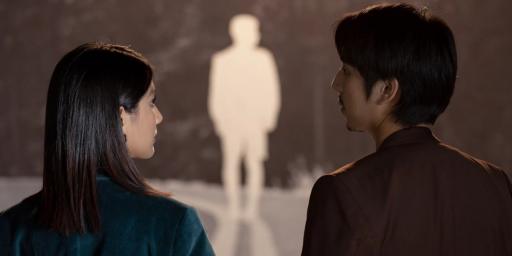 The phone can restore deleted individuals even though it deletes them completely if a photo of the person who deleted them is taken. As a result, Yuttachai can restore Claire by eliminating Lilly because Lilly erased Clare. As a result, he takes Lilly prisoner and keeps her in his home while he looks for the phone.
Eventually, Lilly breaks free from Yuttachai and his wife's captivity and asks Too for assistance. Even then, Too is late and Yuttachai is able to delete Lilly and bring his daughter back without the help of Too. Following a bloody fistfight and a gruelling chase, Too realises he can have Lilly back and deletes Yuttachai.
Lilly escapes her situation alive, but when she returns home, something much more horrible is waiting for her. In the end, Lilly decides to quit her relationship with Aim and try again with her marriage to Too. But soon she discovers a deadly family secret that Too has been keeping hidden in a secret cellar.
The corpses of young girls are kept in decaying chests by Too's father, who keeps them together in one room. When Lilly finds out the same thing, she hides and watches as Too deletes the dead bodies to get rid of the proof that would be against his father. However, Too sees her in the act. Even though Lilly's destiny is left unclear at the end of the episode, nothing happens after Too discovers Lilly hiding in the basement. So it's safe to presume Lilly is still alive and that Too doesn't delete her. However, Lilly faces a challenging journey in a hypothetical second season.