If there is one thing that Netflix's 'The Ultimatum: Marry or Move On' makes plain, it is that relationships are difficult work regardless of the people involved owing to the efforts required at every phase. Although shared interests and compatible beliefs are important, no couple can ever be content unless they are able to communicate effectively and are willing to make sacrifices for their future happiness. The relationship between Lisa Horne and Brian Okoye in season 2 is a good illustration of this; if you're only interested in knowing more about them, we've got the essential information for you.
Lisa and Brian's The Ultimatum Journey
Due to their strong personalities and unyielding views, Lisa and Brian have always had a rough relationship even though they initially became friends. In reality, it transpires that this is not the first time the former has actually given the latter an ultimatum. After they initially dated casually, she told him six months later that they would either become exclusive or part ways. He obviously preferred love over friendship since he feels she challenges him to be his best self and because he genuinely likes her daughter from a prior relationship.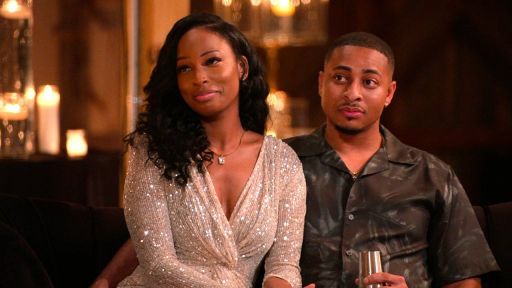 Brian, who is three years younger than Lisa, stated he wasn't ready to settle down just yet because he wasn't in the financial situation he wanted to be in throughout his marriage. Lisa responded that it's okay because she already makes six figures and can pay expenses till he achieves his objective. She also added that there is a biological clock ticking and she wants a ring on her finger before starting a family. However, it turns out that they too struggle with trust, as was made clear in both episodes 1 and 2 when Lisa became overcome by emotion while witnessing her beau's connection with Jeriah "Riah" Nyree.
In reality, Brian wasn't acting inappropriately; rather, he was only conversing with Riah as required by the show's rules during the week before he must choose a partner for a trial marriage. But this devastated Lisa more than she could have ever anticipated, and she totally lost her composure; she stormed out, yelled at him, and just found herself tearing apart before expressing regret for dragging him along to this experiment. Brian was assertive, got his point across, and tried his best to make her recognise her part in this play, but he never once raised his voice at her. It seemed as though his efforts were in vain.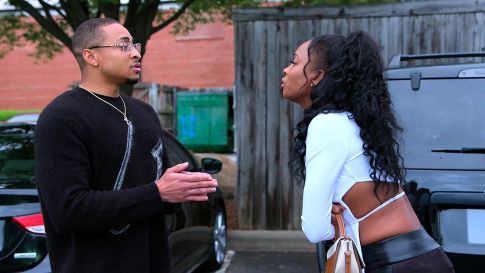 When she realised she was pregnant with Brian's child, things abruptly shifted; instead of leaving this experiment alone as she had hinted she wanted to, they walked out together. Brian was ecstatic to hear the results of the test she had taken while filming, as he had always wanted to leave a legacy in the form of children. However, he insisted that his views on marrying so soon had not altered. The pair made the decision to end the experiment without saying goodbye to everyone after realising they needed to work through many issues in secret over the following months.
Are Lisa and Brian Still Together?
View this post on Instagram
Despite the fact that Lisa and Brian don't appear to have shared any posts together as of this writing, we assume they are still happily engaged based on the fact that they follow one other on social media. Actually, given that neither of them has any images or videos in their tagged posts, it's conceivable that they recently cleaned everything up to avoid spoilers until the release of all episodes of "The Ultimatum" on August 30, 2023.
Furthermore, the former hasn't been as active online as she once was on Instagram or any other site, and she's even found ways to cover up her potentially pregnant belly in the images she does upload. We therefore stay positive for them and wish them the best for the foreseeable future, despite the fact that neither the Business Executive/Philanthropist nor the creator of the marketing agency Spiral World have verified or denied anything as of the time of writing.
View this post on Instagram
Our Team DCS includes 5 different writers proficient in English and research based Content Writing. We allow them and encourage them to follow the Entertainment news all day long. Our posts, listicles and even the exclusives are a result of their hard work.