Lori McLeod had no idea that her January 2003 encounter with Scott Kimball would result in some of the worst days of her life. Her spouse was discovered to have killed her daughter and appeared to be running frauds in her name. The shows "Evil Lives Here: Evil Undercover" and "20/20: Rocky Mountain Horror" on Investigation Discovery walk viewers through Scott's many crimes and show how a tip from Lori ultimately helped investigators find him. If you're interested in this case and want to know where Lori is right now, we can help.
Who Was Lori McLeod?
In January 2003, Lori and Scott Kimball first spoke, and over time, they became very close. Scott appeared to be the ideal candidate and even revealed to Lori that he worked for the FBI. As Scott attempted to justify his arrests and unplanned disappearances, the couple's relationship appeared to be riddled with deception. Unexpectedly, Kaysi McLeod, Lori's daughter from a previous marriage who was living with her, vanished in August 2003. Around this time, Scott pretended to be away on FBI business; as a result, Lori started looking for her daughter on her own, but to no success. Nobody could find Kaysi, and no one had any idea of where she may be.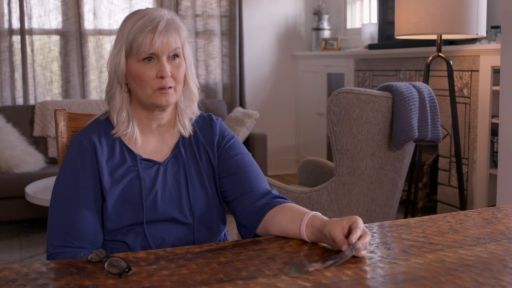 After losing her daughter, Lori consented to get married to Scott. However, as a result of Scott's toxic behaviour towards his wife and loved ones, their relationship quickly deteriorated. He barely paid Lori any attention, and she was finding it difficult to put up with his nasty behaviour. As the marriage continued to deteriorate, Lori started to believe her husband was cheating. The programme also revealed that at this point, Scott falsely accused Lori of domestic violence in an effort to evict her from the home. But when the police discovered Lori's name on documents connected to a scam, things really got out of hand. As a result, when questioned, Lori was very helpful, even providing the police with Scott's phone number. That piece of information allowed officials to find Scott Kimball and capture him.
Is Lori McLeod Dead or Alive?
Scott anticipated an agreement that would have resulted in a light sentence if he had been put on trial. However, the agreement was scrapped because he was unable to locate one of the victim's remains. In 2009, Scott was sentenced to a total of 70 years in jail after entering a guilty plea to the murders of LeAnn Emry, Jennifer Marcum, Kaysi McLeod, and Terry Kimball. Lori was present during Scott's trial and even testified when he was sentenced. She gave a compelling victim impact speech and even declared her willingness to pardon her daughter's murderer.
After Lori had their marriage annulled, it was formally over in 2008. Additionally, she also mentioned Scott's dishonesty during the annulment, saying, "Everyone loved him, my family adored him, my friends loved him, very charismatic. He wanted a truly normal existence, which I thought I could provide for him because I knew I could trust him. He is not who he claims to be. But ever since, Lori has opted for a more private existence. Lori received a fatal breast cancer diagnosis in 2015, and her prognosis was between 6 and 2 years. She yet had the guts to speak on the episode of Investigation Discovery about her encounters with Scott Kimball. Unfortunately, from what we can understand, Lori died away quietly in December 2019 just a few months after the programme aired.
Our Team DCS includes 5 different writers proficient in English and research based Content Writing. We allow them and encourage them to follow the Entertainment news all day long. Our posts, listicles and even the exclusives are a result of their hard work.