'Love Island USA' by Peacock is a dating reality show based on the British programme of the same name. Participants in the show get the chance to spend quality time on a lovely island while looking for their ideal companion. Some of the couples in season 5 of the show, such as Kenzo Nudo and Carmen Kocourek, actually captured the attention of the fans. Fans are eager to find out the most recent developments in their relationship because their time together has fascinated the viewers since the beginning. We are here to investigate the same, after all!
Kenzo and Carmen's Love Island USA Journey
Carmen Kocourek's early quest to find love drew the eye of the spectators after she arrived on Day 1 of the Peacock show late. She began to lean towards Carsten "Bergie" Bergersen while she was teamed with Victor Gonzalez. As a result, she ended up kissing the latter in one of the games while still paired with the former, which Victor did not appreciate at all. All of this caused tension between the three, Victor's dismissal, and Carmen's decision to stop romantically courting Bergie.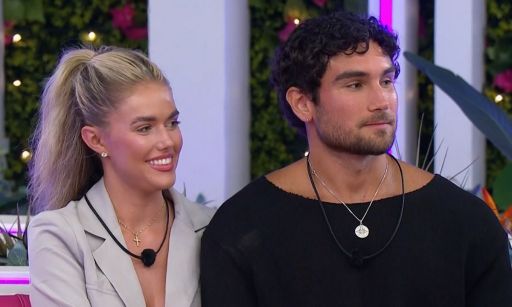 However, given Kenzo Nudo's entrance on Day 10, Carmen's time with love was far from over. The newest guest at the villa felt himself drawn to her and didn't think twice about expressing his sentiments. Kenzo quickly selected Carmen as his partner during the subsequent recoupling ceremony after kissing her during one of the party activities and taking her on a date. The two fell hard and fast in love with one another as their connection developed quickly.
When Carmen visited Casa Amor, their relationship was soon put to the test. Even though they were only together for approximately a week, both of the reality TV stars began to miss their partners. Particularly Kenzo remained faithful to Carmen by refusing to entertain any love advances and consistently sleeping outside without a bed mate. Carmen appeared to be interested in speaking with Robert "Rob" Rausch, but she was still thinking about Kenzo. Kenzo and Carmen were concerned about the approaching recoupling ceremony, nevertheless, considering the brief duration of their relationship and the lack of any references to exclusivity before their split.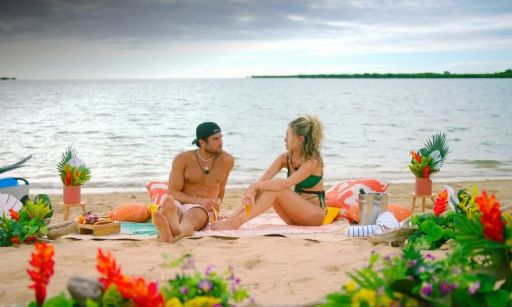 Kenzo and Carmen decided not to choose any new contestants in the show to couple with and instead chose to return to their respective partners, much to the relief and satisfaction of both parties involved. Kenzo and Carmen's relationship grew stronger on the show as a result of being one of the only two couples to make that choice. Kenzo said that his time apart from Carmen had been very hard, and they were both happy to be together and spend time together.
Kenzo made the executive decision to make the most of the date that the showrunners arranged for him and Carmen. After discussing their individual experiences in Casa Amor and their reactions to recent cast member happenings, Kenzo revealed his love for Carmen, referring to her as his "sunrise and sunset." He nervously asked her if she wanted to be his girlfriend, and Carmen enthusiastically agreed.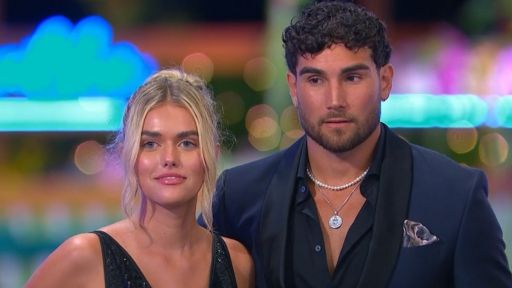 Having said that, Kenzo and Carmen's previously cordial friendship did once strike a snag when the former became upset about the latter appearing to go too "physically close" to other male contestants during a task. They were able to weather the storm, though, and find a solution. Receiving the blessing of their respective families was undoubtedly important to the two, and the fact that they made it to the final four made them value their relationship even more.
Are Kenzo and Carmen Still Together?
Kenzo and Carmen haven't revealed any information regarding their relationship's present state as of this writing. However, the fact that they even went as far as to publicly declare their love for one another during their final date on the programme shows that they might be together for the long run and have no immediate plans to part ways, which will probably make their fans very pleased.
View this post on Instagram
.
Many fans have expressed scepticism regarding the smooth chemistry between Kenzo and Carmen despite the newly exclusive couple's apparent happiness in the development of their relationship. This is especially true given Carmen's turbulent on-screen history before to Kenzo's arrival. The fact that they both currently reside in Scottsdale, Arizona, is another important factor leading many people to speculate that the two may have known each other previously.
In fact, some of the fans' social media sleuthing appears to suggest that Kenzo and Carmen may have attended the same gym before appearing in the Peacock series. It's interesting to note that Carmen did comment on her date with Kenzo that she thought it odd that they hadn't run into each other despite just living "10 minutes away." Furthermore, Kenzo's brother, who has been in charge of managing his social media, has made an appearance to address some of the rumours.
View this post on Instagram
Kenzo's brother provided the following statement on the reality TV star's Instagram: "Kenzo never knew Carmen previous to the show, and he stopped going to that gym months earlier, Kenzo also doesn't have a trainer. Additionally, he asserted that Carmen's decision to follow Kenzo on social media was a recent development and was made by whoever was in charge of her Instagram account at the time. Whether or not the two had previously known one another, their current relationship appears to be strong, and we wish them happiness in their union.
Our Team DCS includes 5 different writers proficient in English and research based Content Writing. We allow them and encourage them to follow the Entertainment news all day long. Our posts, listicles and even the exclusives are a result of their hard work.