The disappearance of Jennifer Lynn Pandos, the youngest child of the Pandos nuclear family, on February 10, 1987, completely flipped their world upside down. That's because, in addition to the fact that she was 15 at the time, both of her parents were under investigation at the time, as was meticulously detailed in HBO's "Burden of Proof." For the time being, though, if you simply want to know more about her mother, Margie Pandos, with an emphasis on both her claimed role in the incident and her current position, we've got you covered.
Who is Margie Pandos?
Margie's own narrative in the documentary series states that she first saw Ronald "Ron" Pandos while working at a nearby store in the middle to late 1960s. She admitted, "I was chief cashier; he was one of the department supervisors. "Our son Stephen joined us as we shortly planned to be married. It was just really routine and dull. She later acknowledged, though, that she had to essentially live on eggshells all the time because of this Vietnam War veteran's rage and propensity to not listen.
"[Ron] had a very short fuse, very short fuse," Margie subsequently said. "If you were trying to make a point, you just [had to know] when to stop. Because you weren't sure if he would come up swinging or not, if you woke him up, you did so from a distance. Then, with Jennifer's disappearance, everything changed for the Pandos', especially as police theories eventually emerged that Ron accidentally killed his daughter and then disposed of her body after a fight, with her being responsible by helping him out, failing to report him to the police, and then defending him in the years that followed.
Margie first discovered the entire scope of the accusations made against her and her ex-husband in the 2000s; according to the original production, they had split in the 1990s. However, anytime a representative tried to speak with her about what she remembered of the crucial day, she first emailed Ron to address the issue, making matters worse for her. It didn't help that some originally believed she had written the strange letter on Jennifer's bed saying she had departed of her own free will and that she had made assertions about where her body might be that seemed to implicate her.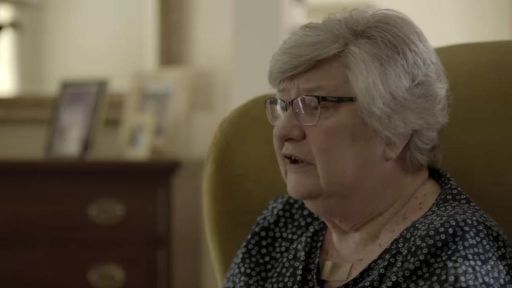 By the early 2020s, however, Margie had been exonerated because a handwriting analyst had determined that she was unable to have written the letter and because investigators had discovered a fresh, promising lead. At that point, she admitted that she despised how these rumours had damaged her personal bonds with her three sisters, her sole son, and other family members like her grandchildren. She is well aware that when people spoke out against her, they were merely going about their business, but she thinks there might be more effective ways to handle the situation in order to avoid ruining someone's life.
Where is Margie Pandos Now?
According to what we can gather, Margie, who is in her seventies, currently resides in Charlotte, North Carolina, around 20 minutes away from her son Stephen, who is actively attempting to reestablish their relationship. After all, he is prepared to make amends for the harm his mother suffered by being cut off from him for more than ten years now that he knows his parents had nothing to do with his sister's disappearance or likely demise. Regarding her current status, it appears that the native of Lumberton is retired and only living a quiet life while still holding onto the hope that her daughter's case will be solved.
Our Team DCS includes 5 different writers proficient in English and research based Content Writing. We allow them and encourage them to follow the Entertainment news all day long. Our posts, listicles and even the exclusives are a result of their hard work.