'Bad Monkey' starring Margot Robbie is apparently back in production at Universal Pictures. The action/crime/thriller movie was first announced in 2016, but until recently, little was known about it. Then, it was claimed that Scott Stuber and Dylan Clark, who were associated with the project through Universal-based Bluegrass Films, would also work as producers through Robbie's LuckyChap Entertainment. Given that Stuber joined Netflix in 2017 and becoming the helm of its Films department in 2023, it's unclear if Stuber and Clark are still involved with the project.
The movie "Bad Monkeys" will be based on American novelist Matt Ruff's 2007 book of the same name. Robbie is set to portray the lead character Jane Charlotte, who is detained in the Las Vegas Clark County Detention Center's mental impairments section after being accused of killing a guy named Dixon. She claims to be a member of the Department for the Final Disposition of Irredeemable Persons, or Bad Monkeys, a covert government agency for which she tracks out and neutralises dangerous offenders when she meets psychiatrist Dr. Vale there.
Either these interviews between Jane and Dr. Vale serve as the structure of the story, or Jane's first-person narration of her experience serves as the structure. The scenario of "Bad Monkeys," a multilayered tale on the nature of reality, is so full of turns and turns that it resembles a maze. Robbie, who enjoys portraying characters with nuance and depth, was naturally drawn to the project.
The most recent information about "Bad Monkeys" comes in the wake of Robbie's "Barbie," which was released with Universal's "Oppenheimer," enjoying a huge amount of success. 'Barbie' is an event movie about the Mattel toy bearing the same name, directed by Greta Gerwig from a screenplay she co-wrote with her partner Noah Baumbach and produced by Robbie through LuckyChap. It has been a huge critical and financial success while still playing in theatres, and it is on track to gross over $1 billion at the global box office. Both films have benefited from the excitement surrounding them, with "Oppenheimer" turning into one of the most popular R-rated pictures of all time.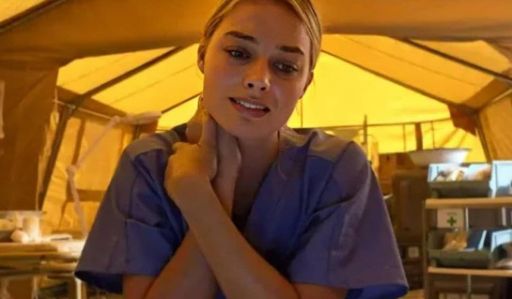 Robbie, who is originally from Queensland in Australia, made her acting debut in the venerable soap opera "Neighbours" in that country. She went on to play Naomi Lapaglia in "The Wolf of Wall Street," Jane Clayton in "The Legend of Tarzan," Harley Quinn in several DCEU productions, Queen Elizabeth I in "Mary Queen of Scots," and Sharon Tate in "Once Upon a Time in Hollywood" in the years that followed. For her portrayal of figure skater Tonya Harding in the film "I, Tonya," she was nominated for an Oscar.
Robbie, Tom Ackerley, Josey McNamara, and Sophia Kerr established LuckyChap Entertainment in 2014 with the goal of creating female-focused motion pictures and television shows. By 2021, its films had received eight Academy Award nominations, with two of them going to Allison Janney for Best Supporting Actress in "I, Tonya" and Emerson Fennell for Best Original Screenplay in "Promising Young Women."
The project's potential influence from the ongoing writer's and actor's strikes is unknown. Robbie has already stated that she supports the strikes. In the upcoming months, we can anticipate updates on that, as well as the cast, production, and story of "Bad Monkey."