We are supporting the global phenomenon that is Korean drama. There is always a Korean drama that may instantly make you feel better, whether you are happy, sad, or hungry. We can keep binge-watching Korean dramas since they are so addictive thanks to online services like Netflix and Rakuten Viki that produce new ones on a regular basis. Korean drama, which is accessible in a variety of genres, is the solution to all forms of boredom and enjoyment.
We have put together the ideal list of Korean dramas that either contain a martial arts sport or employ martial arts to help the characters play their particular sport more effectively, whether you are a sports lover, a sports player, or just someone looking for a change of genre to binge-watch.
Cheer Up (2022)
Cheer Up is a current Korean sports drama about a girl named Do Hae-Yi who has recently begun attending Yeonhee University. Being from a poor family, Hae-Yi is a bright and cheery person with an odd sense of humour who prioritises money over anything else.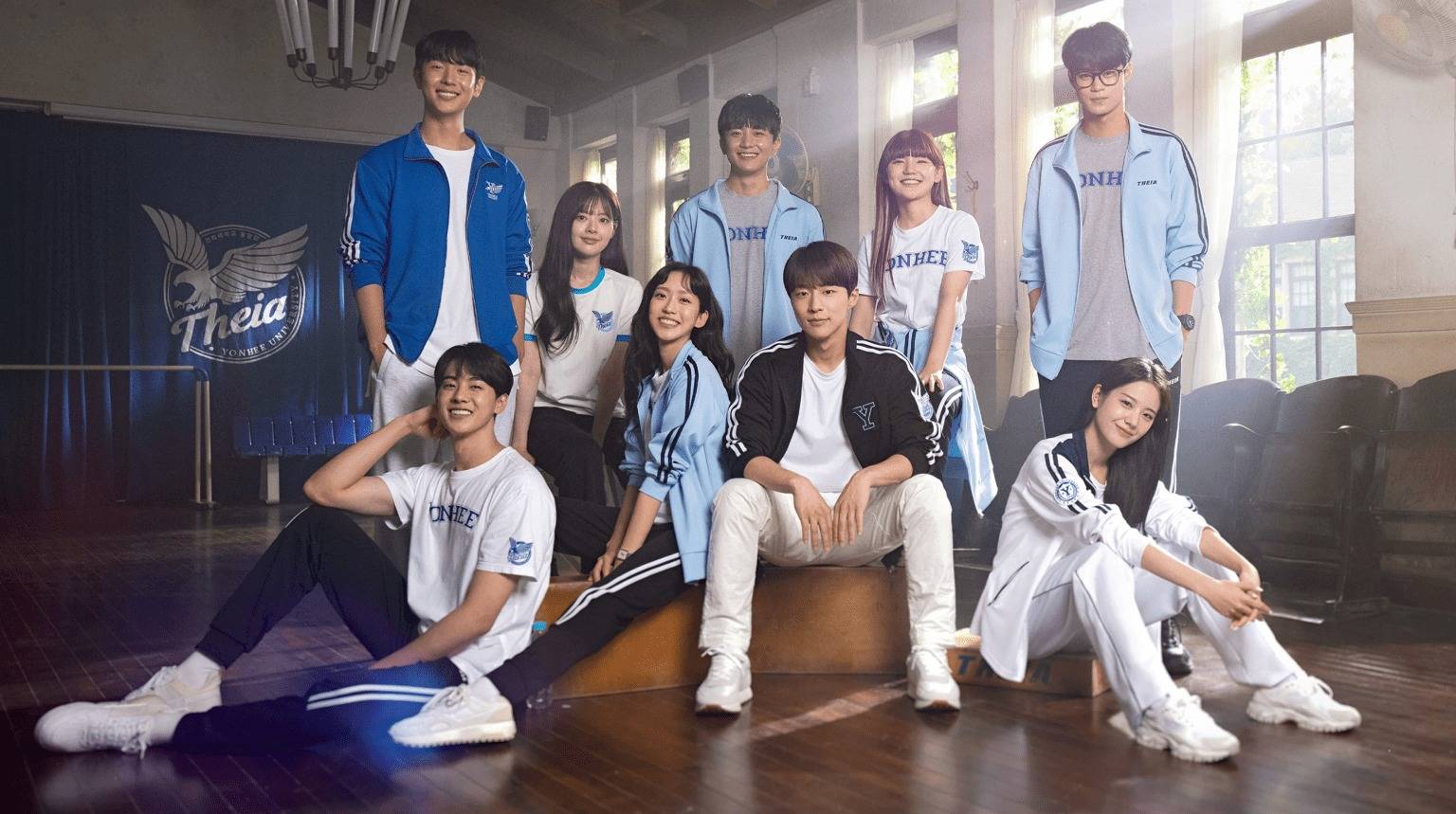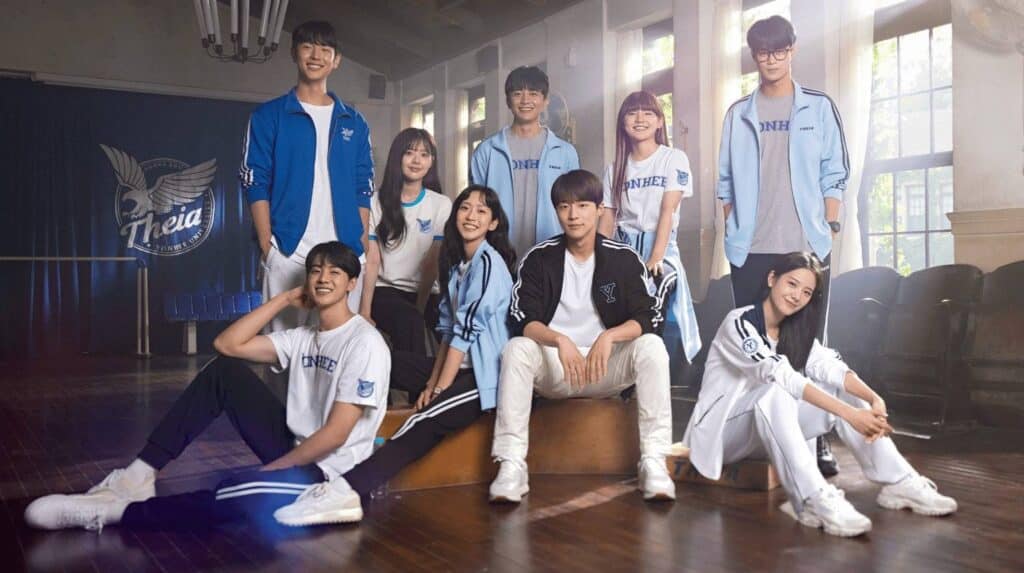 Do Hae-Yi accepts a cash offer from Yeonhee alumna Bae Young Woong to join the cheerleaders Theia of Yeonhee after giving it some thought. After joining Theia, the rest of the series follows Do Hae Yi as she finds friends and navigates university life, with a few hiccups along the way. She also finds herself in a romantic triangle. Han Ji Hyun, Bae In Hyuk, Kim Hyun Jin, and others are featured in Cheer Up. There are 16 episodes total in the series, 11 of which may be watched online.
Where to watch: Rakuten Viki offers streaming of Cheer Up.
Dr. Champ (2010)
The actors Kim So-Yeon, Uhm Tae-woong, Jung Gyu-woon, and Cha Ye-Ryun appear in the 2010 Korean drama Dr. Champ. It tells the tale of Kim Yeon-woo, an orthopaedic surgeon who, after losing his job, transfers to a new hospital in Taereung National Park. All Olympic athletes train in Taereung Village, as did teenage judo competitor Park Ji Heon.
Kim Yeon woo has a love relationship with both the judo competitor and Lee Do wook, the hospital's director who competed in speed skating but had to give it up due to an injury. The television show focuses on their love triangle as So-Yeon struggles to make a decision.
Where to watch: Rakuten Viki and Amazon Prime Video both provide streaming of Dr. Champ.
Fight For My Way (2017)
2017 South Korean drama Fight For My Way stars Kim Ji-won from Lovestruck in the City and Park Seo-joon from What's Wrong with Secretary Kim. Four childhood friends who have high goals and are doing their best to achieve them are the subjects of the drama. Ko Dong-Man is a Taekwondo player who quits the sport at the start of the drama, but later on in the programme, something causes him to rethink his mind.
Independent Choi Ae-ra resides alone in a home next to her childhood buddy Ko Dong Man. She had always wanted to work as an announcer at the department store where she is employed, but she was unsuccessful. She experiences disappointment yet persists. In the drama, Choi Ae-ra and Ko Dong-man pursue their aspirations together and develop into more than just friends. Fans loved Fight For My Way for its realistic plot and excellent acting due to the actors' work.
Where to watch: Netflix and Rakuten Viki both stream Fight For My Way.
High School King of Savvy (2014)
A high school ice hockey player named Lee Min Seok is the subject of the 2014 South Korean sports drama High School King of Savvy. At school, where he plays hockey and has a crush on Jung Yoo Ah, Lee Min Seok leads a pleasant and straightforward life. Despite being nine years older than him, his older brother Hyung-suk recently started working at an IT company and resembles Min Seok in appearance.
One day, Min-Seok receives a call from his older brother asking him to visit Hyung-office suk's dressed as him as he is unable to do so. Min Seok concurs. The rest of the series follows Min Seok as he impersonates his brother and, with a little assistance from Yoo-elder ah's sister, learns to move about the area like an adult.
Love All Play (2022)
Love All Play is a 2022 Korean sports drama that centres on badminton player Park Tae-Joon, who only participates in the sport because his parents have an equipment shop and isn't very passionate about it. Park Tae Yang, a female badminton player who was barred from the sport for three years owing to a bribery issue, now desires to play it wholeheartedly. As soon as Tae Joon meets Tae Yang, badminton ceases to feel like work and he begins playing it with passi on as Tae Yang's partner in badminton doubles competitions.
The rest of the series centres on the pair as they strive to compete at the same level and attempt to defeat rivals while developing a romantic relationship. Park Ju-Hyun and Chae Jong Hyeop are among the stars of Love All Play.
Where to watch: Disney Plus offers streaming of Love All Play.
Mental Coach Jegal (2022)
A 2022 Korean drama with a sports theme, Mental Coach Jegal features Jung Woo, Lee Yoo-mi, Kwon Yul, and others. It tells the tale of Je Gal Gil, a retired Taekwondo competitor who was once well-known for his quirky charms but has now earned a reputation as a failure due to an injury.
Now that he has overcome his history, he is prepared to serve as a mental coach for other retired athletes and active athletes who frequently find themselves in a rut. The show follows Je Gal Gil as he aids people in overcoming traumas in the same way that he did.
Where to watch: Rakuten Viki and Apple TV both stream Mental Coach Jegal.
Mouse (2021)
The Mouse is a 2021 South Korean action series that centres on Jung Ba Reum, a rookie police officer who, together with his partner Go Moo Chi, is committed to battle for justice and peace in the nation. When a crazy serial killer began killing individuals, it terrified and alarmed the Korean populace. Ba Reum is committed to figuring out who is killing these individuals and why, as well as who he is.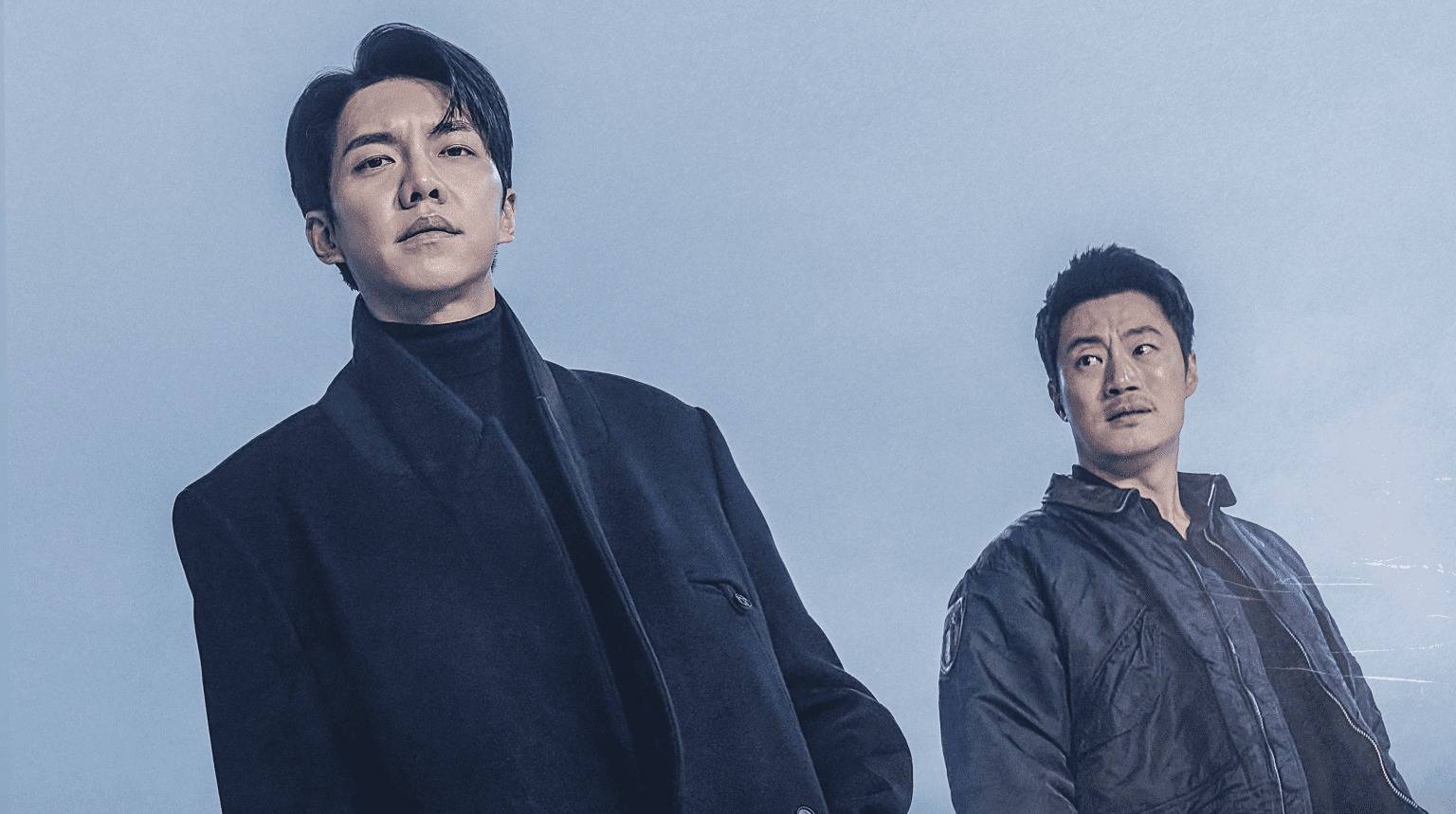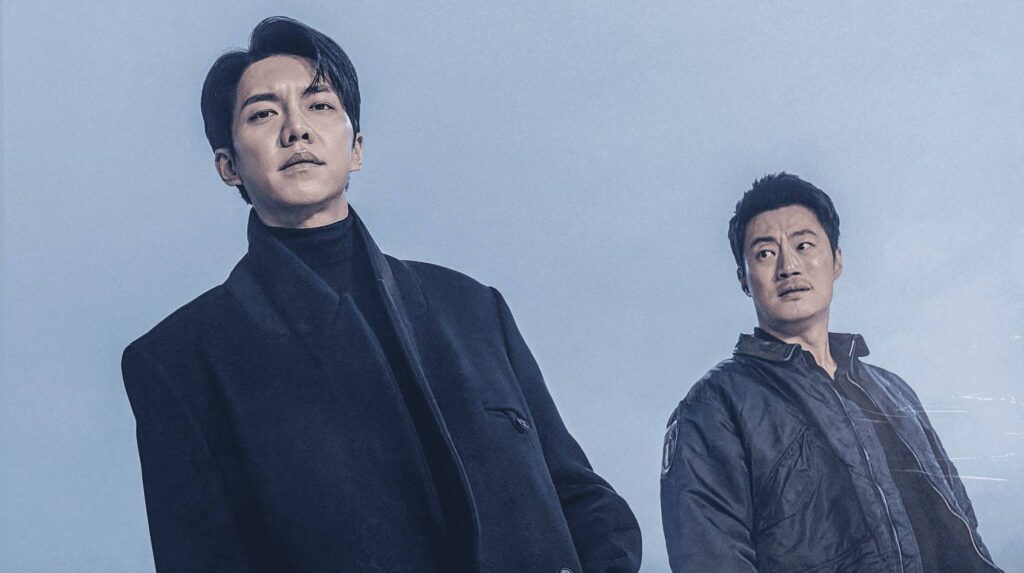 The rest of the series centres on Ba Reum as he confronts the murderer, narrowly escapes, and is permanently changed by the experience. Among the actors in the show are Lee Seung Gi and Lee Hee Joon.
Where to watch: Rakuten Viki offers streaming video of Mouse.
Prison Playbook (2017)
2017 South Korean drama Prison Playbook features Park Hae Soo, Jung Kyung Hoo, Krystal Jung, and Jung Hae In. It tells the tale of Kim Je Hyuk, a well-known baseball star, who pursued the man who attempted to sexually assault his sister and was ultimately sentenced to a year in prison.
He discovers upon entering the prison that Lee Joon ho, a fellow baseball star and one of his childhood pals, has retired from the game and taken a job as a prison guard. The rest of the series centres on his time in jail, during which he meets new people and gets back in touch with an old buddy. One of the most popular television shows of all time, Prison Playbook was a huge success.
Where to watch: You can view Prison Playbook on Netflix and Disney Plus.
Racket Boys (2021)
Kim Sang Kyung, Oh Na Ra, Tang Jun Sang, Son Sang Yeon, Choi Hyun Wook, and Kim Kang Hoon appear in the 2021 South Korean drama Racket Boys. In Racket Boys, we follow the narrative of Yoon Hyun Jong, a once great badminton player who now finds it difficult to support his family. When he learns of a badminton coaching opening at a middle school, he seizes the chance to support the team's success.
The Haenam badminton team only has three players and struggles to keep up with the new coach, but soon Yoon Hae Kang, Hyun-son, jong's and another man join the group, allowing them to compete and restore the school's reputation.
Where to watch: You can view Racket Boys on Netflix.
Reply 1998 (2016)
A South Korean drama called Reply 1998 was published in 2016. The cast also includes Park Bo-gum, Ryu Jun-yeol, Go Kyung-Pyo, and Lee Dong-hwi. It is the narrative of five friends who have known each other since they were little. Although Duk-sun is underprivileged, he is a happy person. His parents are wealthy, and Jung-Hwan enjoys playing soccer. With the correct grades and serving as president of the student council, Sun-woo is the ideal student. Dong Ryong is a nerd who is very knowledgeable about girls and life, but he struggles in school. Although Choi Taek is brilliant, he left school to pursue a career in Baduk.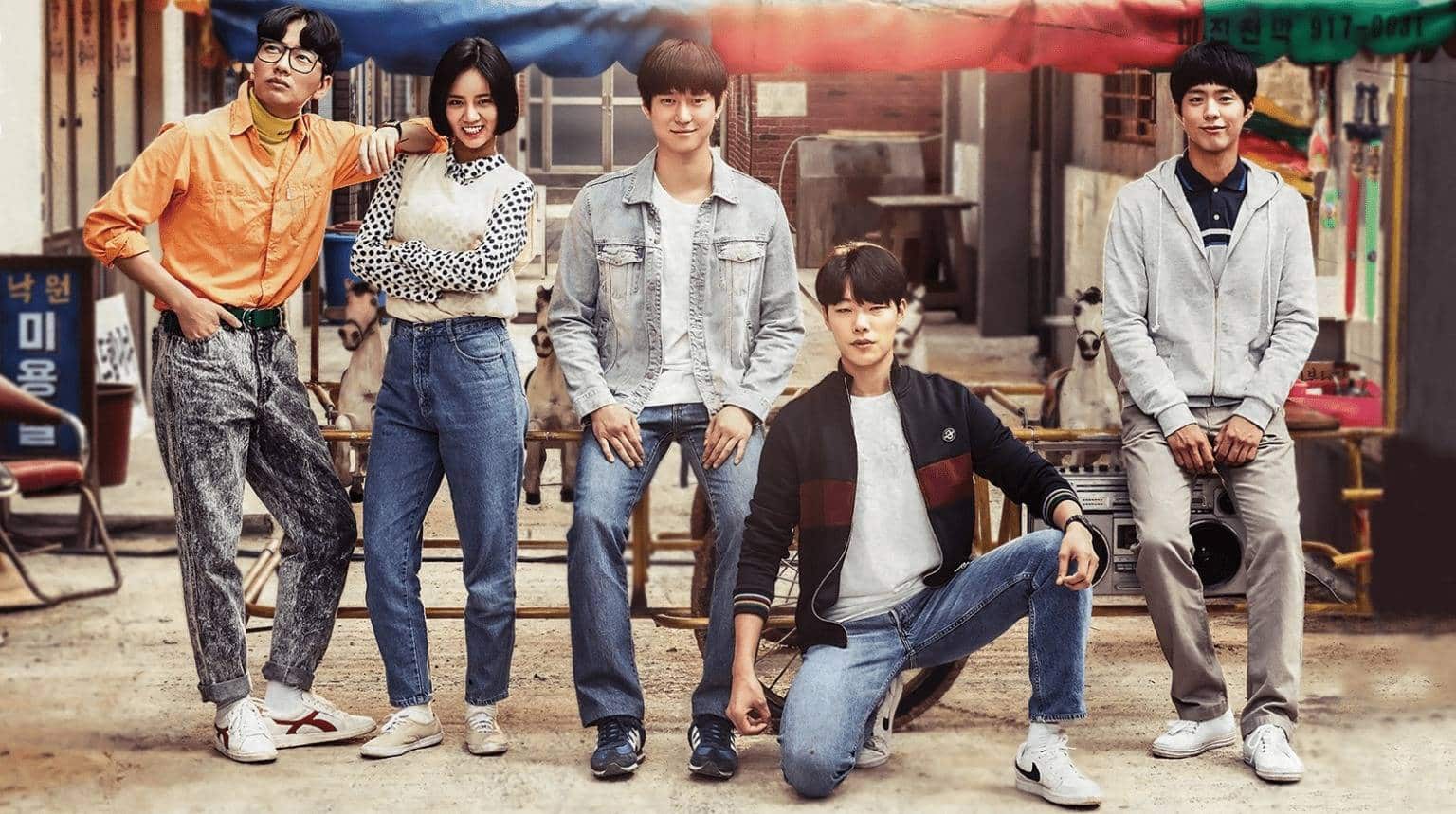 Since they were kids, the five friends have always supported one another, and the rest of the series shows them continuing to do so. The third instalment of the "Reply" series, Reply 1988, was one of the top-rated Korean dramas of 2016.
Where to watch: Netflix, Amazon Prime Video, and Rakuten Viki all provide streaming of Reply 1988.
The K2 (2016)
The K2 tells the tale of Kim Je Ha, a former mercenary soldier who used to be well-known and known as the "K2," but who is now a fugitive and must go into hiding after being falsely accused. When he gets home to Korea, he makes the choice to work as a bodyguard for Choi Yoo Jin, a candidate for president.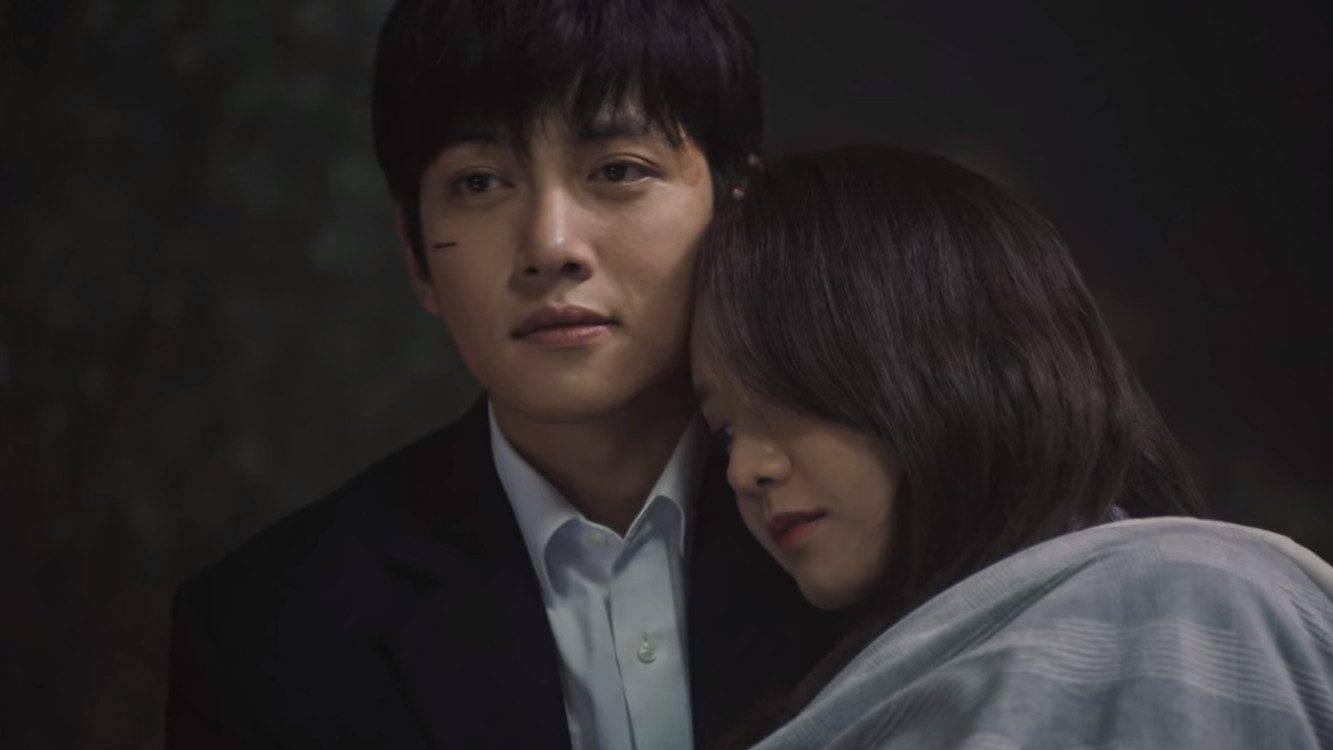 Later it is discovered that Kim Je Ha only accepted the offer to exact revenge on the current administration and Choi Yoo Jin's opposition group. Kim Je Ha is portrayed throughout the rest of the series as he becomes captivated with Go An Na, the daughter of Choi Yoo Jin, while simultaneously devising a plan of retaliation for Park Kwan Soo. Ji Chang Wook and Im Yoon Ah are among the cast members of the show.
Where to watch: Rakuten Viki and Netflix both provide streaming of The K2.
Today's Webtoon (2022)
The webcomic for today is a recreation of a Japanese drama that was based on the Juhan Shuttai manga series. Kim Se-Jeong, Choi Daniel, and Nam Yoon-su are among the stars of the current webcomic. In today's webcomic, On Ma-eum, a former athlete who had to leave Judo owing to an injury, struggles to discover a new identity. Before finding a career as a webtoon artist manager, she worked at a variety of odd jobs for a period.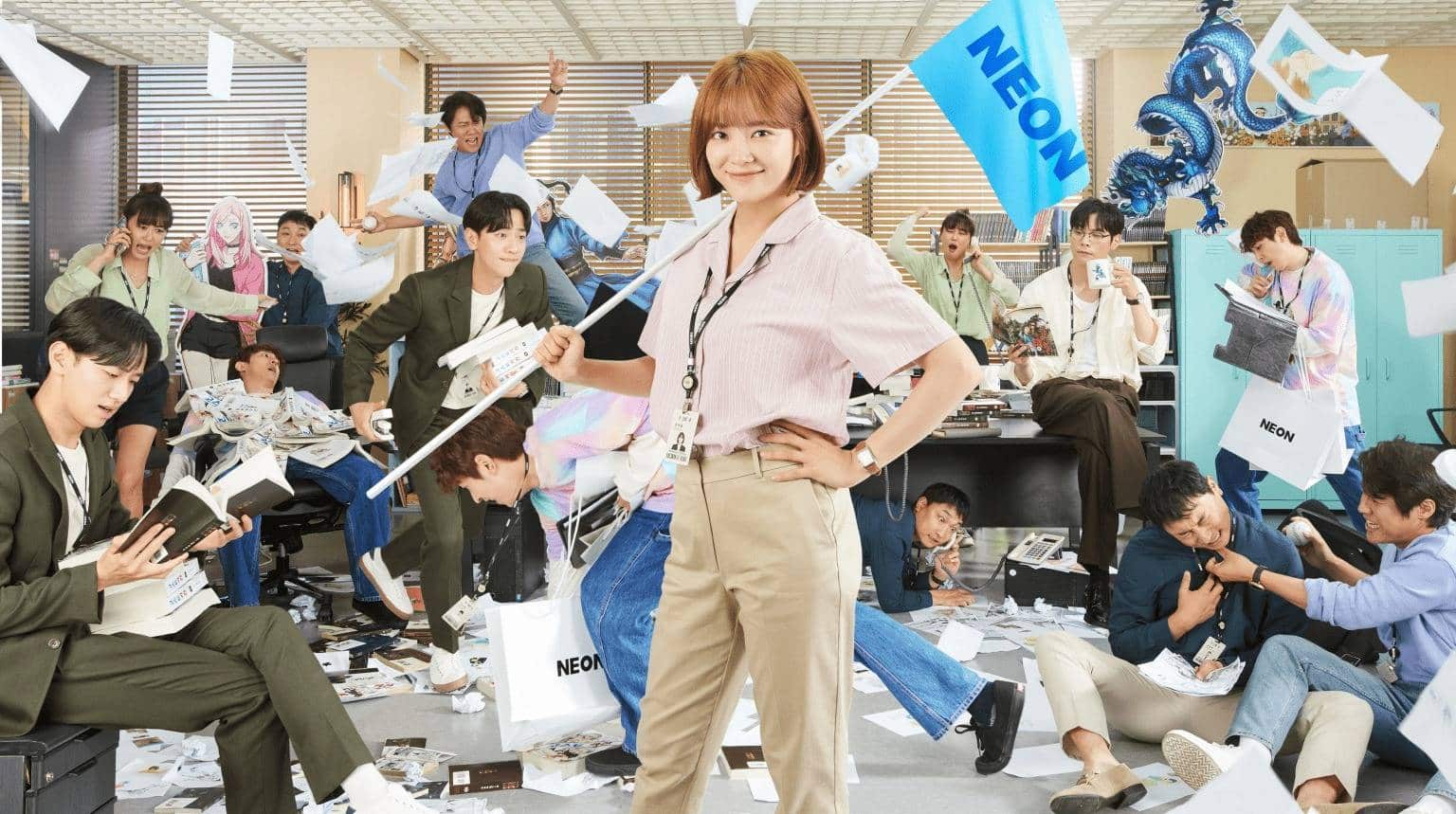 On Ma-eum is followed throughout the rest of the series as she tries to adjust to her new profession while also learning to let go of her past. We may all take inspiration from her positive outlook and ability to exclaim, "Let's do it!" in any situation. The webcomic that was aired today was well-liked since it addressed some serious themes.
Where to watch: Rakuten Viki is where you can watch today's Webtoon.
Twenty-Five Twenty One (2022)
Due to its outstanding cast and captivating storyline, Twenty Five Twenty One is one of the most watched shows on Netflix in 2022. Kim Min-Chae, Na Hee do's daughter, wants to stop dancing ballet but her mother doesn't want her to, so she decides to stay with her grandmother for a bit. This is how the series began in 2021. Kim Min-Chae discovers her mother's diary at her grandmother's house and begins reading it. The next episode of the series takes place in 1998, when Na Hee-do was a high school student who cherished fencing. She joined the fencing team at her school and even transferred there to pursue it.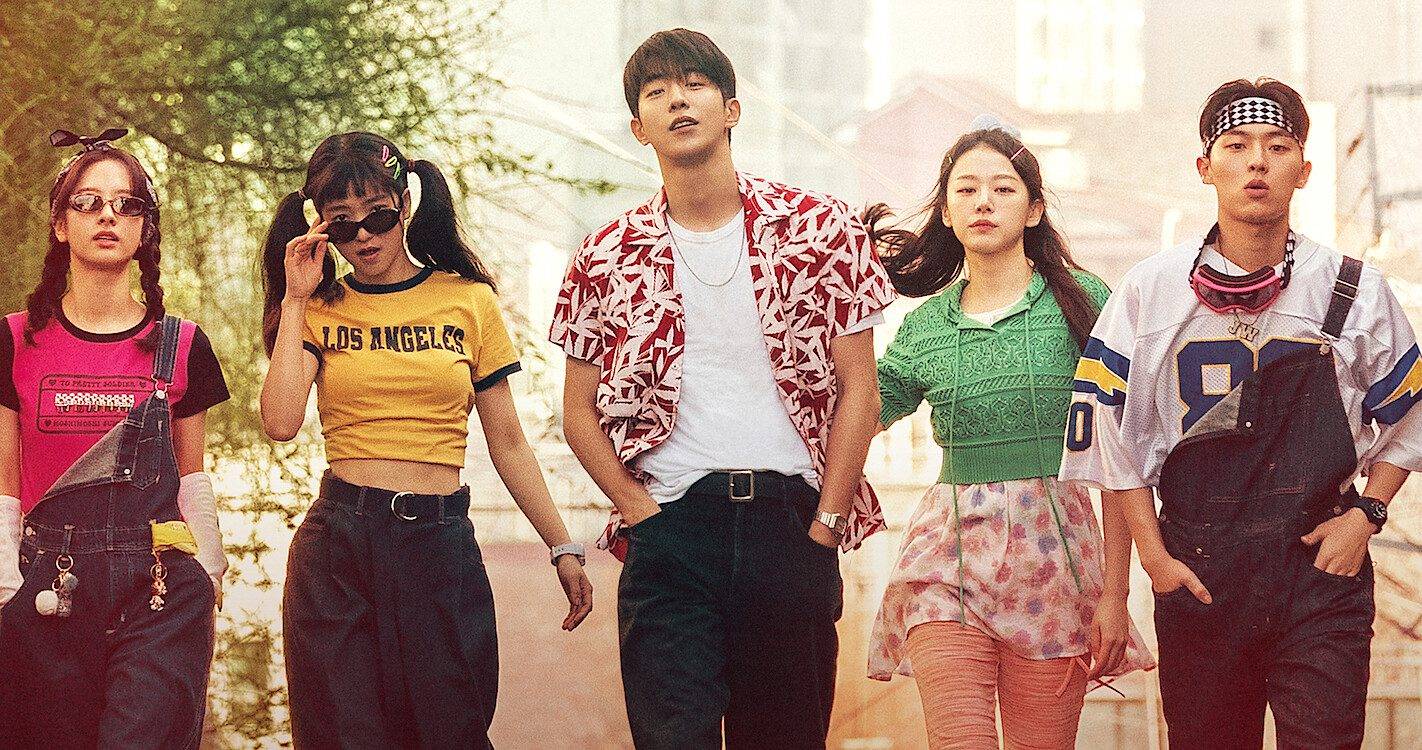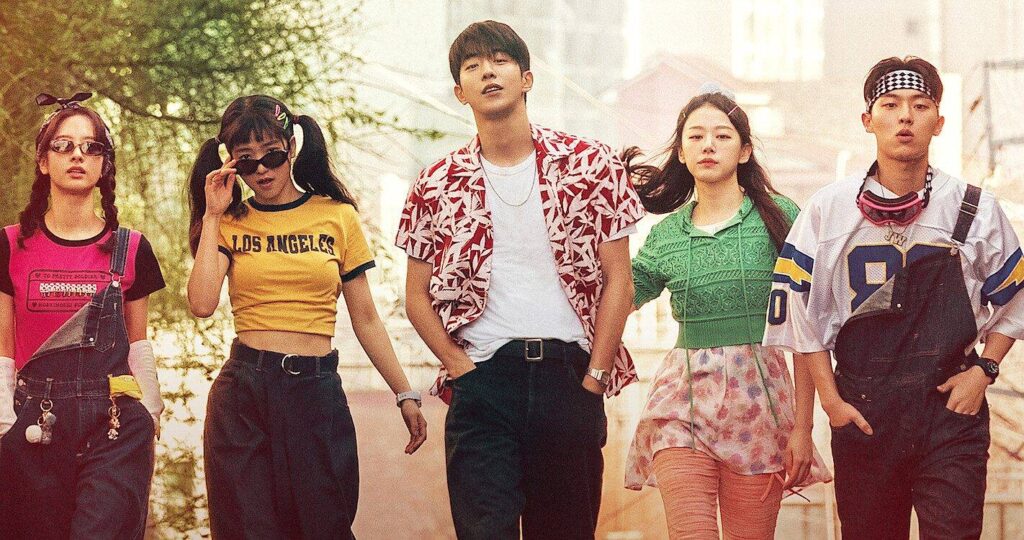 One day, she crosses paths with Baek Ijin, a former wealthy man who now works odd jobs due to bankruptcy. Both develop friendships and carry on pursuing their goals jointly. Later, Na Hee joins the National Fencing team, while Baek Ijin develops into a sports reporter. Kim Tae-ri, Nam Joo-hyuk, and other actors appear in the drama. You should have some Kleenex on ready because Twenty Five Twenty One will both inspire you to achieve your goals and destroy your heart.
Where to watch: You can view Twenty-Five Twenty-One on Netflix.
Vagabond (2019)
Lee Seung-gi and Bae Suzy feature in the South Korean action drama series Vagabond. It centres on Cha Dal-gun, a former Taekwondo competitor who now works as a stuntman and looks after his nephew. Before departing on a trip to Morocco, Dal-nephew Gun's quarrels with him, but later, he receives a motivating video from his nephew that was captured on the plane.
Dal-gun learns through a news report while he is on the set that the plane his nephew had boarded for Morocco has crashed and that the guardians of the deceased were meant to travel to Morocco. The remaining episodes of the series follow Dal-gun as he learns that the plane crash wasn't really an accident but rather was carried out on purpose. With the aid of Go Hae-ri, a National Intelligence Service agent, he is determined to learn what exactly transpired aboard the plane.
Where to watch: You can view Vagabond on Netflix.
Weightlifting Fairy Kim Bok-Joo (2016)
The 2016 Korean drama Weightlifting Fairy Kim Bok-Joo features Nam-Joo Hyuk, Lee Sung-Kyung, Lee Jae-Yoon, and others. It centres on the life of female weightlifter Kim Bok Joo, who aspires to earn a gold medal. She eventually encounters someone who makes her heart skip a beat and convinces her that she should have a feminine side.
Jung Joon Hyeong, a professional swimmer with a problematic history, is in the meantime. When he runs into Bok-Joo one day, he recognises her as the young lady who had prevented him from jumping out of a window. The remaining episodes of the series follow their respective journeys as they fulfil their aspirations and fall in love.
Where to watch: Netflix offers a streaming version of Weightlifting Fairy Kim Bok-Joo.
Being a binge-watcher himself, finding Content to write about comes naturally to Divesh. From Anime to Trending Netflix Series and Celebrity News, he covers every detail and always find the right sources for his research.