'Lone Star Murders: Immaculate Deception' by Investigation Discovery explores the July 2019 disappearance of 26-year-old mother-of-three Mary Lou Rodriguez from her San Antonio, Texas, home. However, the police quickly identified the murderer and detained him after he provided them with information on Mary's burial location. We've got your back if you're curious about what happened, especially who the alleged killer is. This is what we do know.
How Did Mary Lou Rodriguez Die?
Martha Carrillo, Mary Lou Rodriguez's sister, said about her sibling, "You never heard 'No' from her. The 'tia' to be with was her. Whether it was dancing or simply coming over and preparing anything, she was game for anything. She would never utter the word "no." Family sources claim that Mary's friends and family knew they could rely on her, and she never let them down. "We were just so close," Martha remarked. Very near. She still had a lot to do.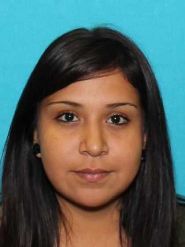 Therefore, it was unexpected when Enrique Perez, Mary's common-law spouse, called Martha on July 27, 2019, to report Mary missing. Prior to July 30th, when Mary's severely decomposed body was discovered in Lampasas County, the authorities had been searching for her for a few days. She was strangled to death and then buried in a shallow grave, according per the autopsy report.
Who Killed Mary Lou Rodriguez?
Martha, Mary's sister, reportedly called the San Antonio police on July 27 in the late afternoon to report her sister missing. After a contentious fight with her husband, Enrique, then 25 years old, she claimed her sister had vanished from their San Antonio home in the 700 block of Sabinas earlier that day. Enrique said he discovered Mary cheating on him and she fled when the police interviewed him. He asserted that Mary had called him that morning to inform him that she had moved to Austin and would never come back.
Martha argued that despite the fact that Enrique supposedly assaulted Mary once, she never left following their disagreements. She further informed the officers that she could not understand why her sister did not visit her at home given that she lived nearby and could have done so on foot. According to Martha, Mary would contact her after a fight to check on her sister and let her know what had transpired. She allegedly fought with Martha on July 27, but she never phoned Martha back. Instead, Enrique called and asked her to bring up the kids while he looked for his wife in Austin.
Enrique claims that the pair left their kids in Martha's care and went to a pub late on July 26. Then, according to him, they went home to rest for a while before rising at six in the morning to pick up the kids. When the authorities questioned him about it, he claimed he carried Mary to his Chevy Silverado pickup vehicle and said she "liked to be carried and was lazy." Mary did not go with Enrique to get the kids when they got to Martha's house.
Enrique stated that the family had gone to a McDonald's and that he had ordered a drink when the kids refused to eat. Although Mary seemed to be unconscious, the authorities checked the fast food restaurant's location and saw that she was seated in the front seat. They went home, and, according to the court affidavit, Enrique carried Mary to bed. While the other two played on the sofa, their youngest child went to bed with them. He claimed that when he awoke, she was texting and on her phone.
After an argument during which Mary attempted to flee outside while Perez grabbed her by the hair, Enrique claimed he had caught her cheating. She allegedly fled off without her phone or shoes after he let her go. But according to the affidavit for his arrest warrant, the police discovered significant contradictions in his account. They noticed a pick and a shovel in the backseat of his Chevy, along with what seemed to be brand-new soil. Enrique, however, gave the police permission to search his home, two vehicles, and to speak with his three children.
The children claimed their mother spent the entire morning dozing off in the front seat and never woke up. They insisted they heard no commotion and did not see Mary fleeing. The youngest child, a 5-year-old girl, claimed she witnessed her father strangling her mother and breaking her phone, according to the arrest request. However, because to her young age, the youngster was unable to give a timeline of when it happened. When the authorities spoke with a neighbour, they found out that at 3 am, the neighbour heard a truck speed down the street.
A little while after the vehicle left, he claimed to have heard fighting coming from Enrique's house. The neighbour also claimed that just before everything fell silent, he heard a woman yell. According to a police report, the detectives discovered Mary's broken fingernails on the ground while the house was filled with the scent of cleaning supplies. Even though he refused to say where he looked for Mary when he travelled over, Enrique said that she was in Austin.
How Did Enrique Perez Die?
Enrique's mother picked him up at Martha's house and informed the police they were heading to the shop as the police probed the house further. On July 29, however, Enrique's father reported to the police that his son had admitted to strangling Mary and that the mother and son pair were on their way to the location where he had buried his wife. However, the authorities were unable to locate Enrique and his mother.
The next day, after Enrique had dropped his mother off at home on July 30, his father called the police once more to let them know his son intended to commit himself next to Mary's body. At around 4:00 pm, Lampasas police discovered Enrique's mother's car along with a suicide note. Additionally, they found a horribly decomposed body that was identified as Mary's. On July 31, Enrique was taken into custody in Blanco County and accused of killing his wife.
On August 2, 2019, he was sent to Bexar County Jail with a bail amount of $200,000. The event caught the authorities off guard because they insisted they had never received a report of domestic violence between the pair. On August 5, 2019, about 10:00 am, Enrique was discovered unconscious after allegedly hanging himself while being held. The authorities declared him dead.
Our Team DCS includes 5 different writers proficient in English and research based Content Writing. We allow them and encourage them to follow the Entertainment news all day long. Our posts, listicles and even the exclusives are a result of their hard work.