People who knew Micah Holsonbake hoped to find him alive when he went missing in the beginning of 2018, but few believed that he had suffered the horrific end that was discovered later in the year when his fragmented bones were discovered in a park. The podcast "True Crime Garage" episode titled "The Bakersfield 3" introduces us to the complex circumstances of Micah's murder case, including the investigation that took place after his verified death. Let's study it in depth together if you're curious to learn more about it, including the identify and present whereabouts of the criminal.
How Did Micah Holsonbake Die?
Early in the 1980s, Cheryl Holsonbake and her husband Lance Holsonbake gave birth to Micah Holsonbake in Arkansas. Luke was his brother, and while he was in the third grade, the family moved to California. Micah was smart from the start and would frequently provide statistics, earning him the moniker "Stats." His enthusiasm for debate, forensics, and football grew as he got older. Micah wanted to join the Navy after earning his degree from Harding University, but he only stayed for a short time before being released in the spring of 2003 owing to problems with growths in his throat.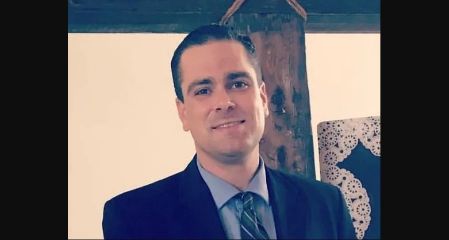 Micah was a different person when he went back to Bakersfield since he had worked hard to earn his broker and financial advisor licences. According to his father, Lance, he appeared to have undergone a significant transformation in the middle of the decade. The higher painkiller dosage Micah was given after multiple throat surgeries may be to blame for the change in him. In fact, he overdosed on Fentanyl-laced OxyContin in 2015 and barely made it.
Micah lost his banking career as a result of that incident, and his connection with his family soon began to deteriorate. He worked together with two buddies, James Kulstad and Baylee Despot, to assemble guns in their garage to sell later on for an illegal price in order to make ends meet. The group came to be known as the "Bakersfield 3." It was only a matter of time before the rest of the group would be detained by the police after Baylee got into difficulty with the law.
However, Micah mysteriously disappeared in March 2018, and nothing of him was discovered for several months until an armless body was discovered in a bag in a lake at Hart Park in August of that same year. His skull and other bones were later discovered in Lake Ming. Eventually, it was claimed that Micah Holsonbake had died from blunt-force head injuries.
Who Killed Micah Holsonbake?
When the authorities found Micah Holsonbake's dispersed remains, they immediately opened an inquiry to learn the facts about his horrifying murder. The moms of the Bakersfield 3 banded together to aid the investigation into the crimes that resulted in the disappearance or deaths of all three members of the group in a matter of months. Along with starting a website, they also took on a local advocacy role. The Bakersfield 3 had a hand in Micah's death, the police were certain as the inquiry went on.
At the time of the investigation, Baylee was missing, and the police identified her ex-boyfriend Matthew Queen as a key suspect, mostly because he was a connection between her and Micah. Micah and the group might have been building guns for him while she was staying with him. Queen claims that when the victim implied that he had raped a lady, the victim became enraged and aggressive, pointing a gun at him in his own home.
According to Queen, Micah pointed the rifle at Baylee as soon as she entered the room. He took advantage of this diversion by tackling Micah to the ground and successfully subduing him. Then Queen directed Baylee to look for the rifle while she secured one of his wrists with a zip tie. He claimed that after she was unable to find the gun, she allegedly threw a 40-pound weight at Micah's head.
Queen added that Baylee came up with the idea to dismember the victim's body and throw it into the sea. Before doing so, they carried Micah's body to the garage of Matthew Vandecasteele, who was one of Queen's closest friends at the time. There, they dissected the body and afterwards dispersed the fragments in various places. After Micah's death, the authorities charged Matthew Queen in April 2022 and had him detained for the murder, torture, and disposal of the victim's body.
Where is Matthew Queen Now?
Matthew Queen was tried for the murder of Micah Holsonbake not long after being detained. He was exonerated of first-degree murder on May 5, 2022, after the jury declared him innocent of abducting and torturing Micah. Nevertheless, Queen was found guilty of multiple crimes involving firearms and the lesser charge of second-degree murder in Micah's slaying.
On June 7, 2022, a month after receiving the same punishment, Queen was given a sentence of 30 to life in prison plus 56 years. He and his attorney made an effort to overturn the murder conviction in February 2023. Queen is currently incarcerated in the California Substance Abuse Treatment Facility serving out his term while awaiting release, which he might be qualified for in July 2044.
Our Team DCS includes 5 different writers proficient in English and research based Content Writing. We allow them and encourage them to follow the Entertainment news all day long. Our posts, listicles and even the exclusives are a result of their hard work.