Please raise your hands if you want Michelle Marquez Dee to be crowned Miss Universe Philippines 2023. The 28-year-old Filipina beauty was named Miss Universe Philippines 2023 on Saturday night.
Dee outlasted 37 rivals during this year's competition in order to win that magnificent title. Everyone is now interested in learning more about Michelle Marquez Dee. So why are you still waiting? Read on to learn more about her life.
Michelle Marquez Dee is the Miss Universe Philippines 2023
Yes, it is what you read. Michelle Marquez won the title of Miss Universe Philippines 2023 at the conclusion on Saturday. Celeste Cortesi was named Miss Universe Philippines last year.
For those of you who are unaware, allow us to inform you that Dee also took part in the pageant the year before. She finished as the runner-up in the competition. And now she has completed the task.
Here's all you need to know about Michelle Marquez Dee (including her parents, early background, and more)
Michelle Marquez Dee is familiar with pageant-style competition because her mother Melanie Marquez is a well-known beauty queen, and her father Derek Dee is a successful businessman. He used to be an actor.
Melanie Marquez, Dee's mother, is a well-known beauty queen who is well-known in the field. Melanie won the title of Miss International in 1979. She was only 15 years old at the time. She afterwards became the participant who won the title at the youngest age.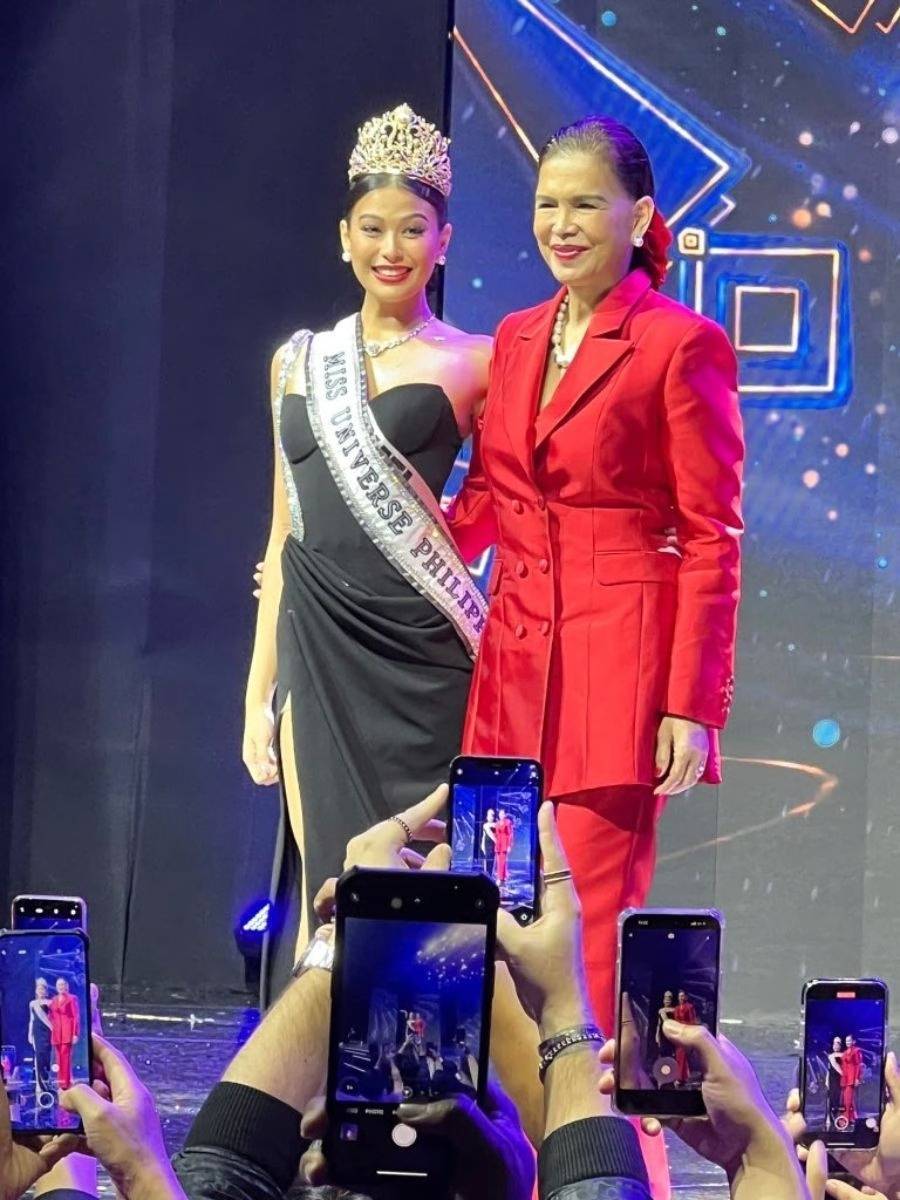 Melanie, Michelle's mother, took first place in the Face of the 80s contest held in New York in 1985. She finished first runner-up in the Supermodel competition the following year. She was one of the six finalists in the Indian edition of Mrs. World in 2005.
Melanie has pursued various endeavours in addition to her modelling profession. She has coached well-known models, including Ruffa Guttierez, the second princess of Miss World 1993. She has a long list of acting accomplishments.
Derek Dee, Michelle's father, is a character actor and producer in contrast. He has acted in numerous films, including Die xue rou quing, Maglulupa man ako, and Rumble Boy. He gave up acting and made the decision to get into business.
What does Michelle Marquez Dee do for a living?
Dee, who is currently 28 years old, has previously competed in numerous beauty pageants. She took home the title of Miss World Philippines 2019. She competed in the 2019 Miss World pageant that year and came in 12th place.
Michelle Marquez is currently represented by Click Model Management. Like her movie star mother, she has dabbled in a variety of endeavours. She is a television personality, model, and actress who has acted in films and television productions like Mga Lihim ni Urduja and Cara x Jagger.
In the forthcoming 72nd Miss Universe competition, which will take place later this year in El Salvador, Michelle Marquez Dee will now represent the Philippines.
Michelle Marquez Dee is the recipient of our sincere congratulations on her most recent accomplishment. I hope everything goes well for her in the future. Keep checking back with us for the most recent information from the entertainment industry.
Being a binge-watcher himself, finding Content to write about comes naturally to Divesh. From Anime to Trending Netflix Series and Celebrity News, he covers every detail and always find the right sources for his research.