The Dutch television programme of the same name, which rose to fame in 1999 and 2000 and has since spread internationally, served as the inspiration for "Big Brother." 'Big Brother 11', which debuted on July 7, 2009, was hosted by Julie Chen Moonves, who has served as the program's spokesperson ever since it began. The cast's fiery personalities and confrontations were among the season 11's most enduring features. The Houseguests weren't hesitant to get in one other's faces and cause drama, whether it be through acrimonious disagreements, backstabbing, or blindsides. We've got you covered if you're wondering where your favourite competitors are right now.
Where is Jordan Lloyd Now?
View this post on Instagram

Jordan Lloyd, the victor of "Big Brother 11," is still well-liked in the reality television community. After winning the competition, she went on to compete in a number of other reality competitions, such as "The Amazing Race 16," "Big Brother 13," and "Marriage Boot Camp." Despite her fame from television, Lloyd maintained her integrity and used her profits to purchase a Waxhaw, North Carolina, home for her family.
'Big Brother' competitor Jeff Schroeder and Lloyd started dating in 2009. In 2012, the couple moved to Los Angeles together, and in 2014, they got engaged. Lawson Keith Schroeder, their first child, was born later that year after their March 2016 wedding. Layton Sarti Schroeder, the couple's second child, was born in 2018. However, there were difficulties in their relationship. Jordan had postpartum depression after the birth of their first child, which nearly led to the breakdown of their marriage.
Fans adore Lloyd's candour and down-to-earth demeanour, and despite her ups and downs, she has maintained her popularity in the reality television industry. During the summer of 2010, she even aired a section on RealPlayer SuperPass called "Home Life With Jordan" where she and fellow alumna Chelsia Hart discussed "Big Brother 12."
Where Is Natalie Martinez Now?

Natalie Martinez was a tough competitor on "Big Brother" season 11, where she finished as the runner-up. Martinez, a Taekwondo champion from Gilbert, Arizona, garnered the respect of her fellow houseguests and viewers of the show by showcasing her athleticism and tactical gaming throughout the season. Martinez has since maintained a very quiet profile on social media, with few updates or postings in recent years, despite her stellar performance on the show. However, her legacy as a strong contestant on "Big Brother" season 11 is still cherished by viewers.
Where Is Kevin Campbell Now?
View this post on Instagram

Former "Big Brother All-Star" contestant and marketing creative director Kevin Campbell. He enjoys running a lot and has taken part in various marathons. Kevin has also been a vocal supporter of the LGBTQ+ community and has used his platform to advance equality and acceptance. Kevin is also openly gay. Despite being a well-known person, Kevin has kept his private life relatively quiet and hasn't released the identity of the woman he is seeing seriously.
Kevin won over fans of the show with his cunning gameplay and charming nature throughout his stint on "Big Brother." He has worked on a variety of projects in many industries as a creative director, continuing to demonstrate his inventiveness and marketing knowledge.
Where Is Michele Noonan Now?
The multi-talented American neuroscientist, novelist, and media personality is Michele Noonan Ross. At the University of Texas Southwestern Medical Centre in Dallas, where she examined the effects of pharmaceuticals on neurogenesis and drug addiction, she earned her Ph.D. in neuroscience in 2008. Ross is a well-known drug policy reform campaigner who supports the decriminalisation of kratom, magic mushrooms, and cannabis.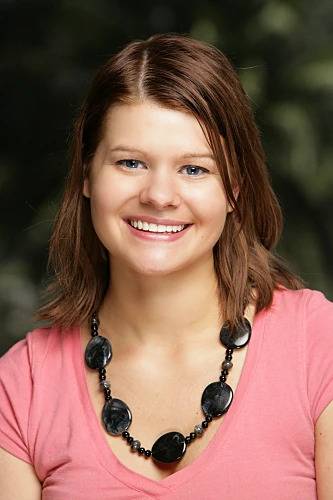 The books "Train Your Brain To Get Thin, Vitamin Weed," "CBD Oil For Health," and "Kratom Is Medicine" were written by Ross. She is also an entrepreneur who founded businesses including AURA Therapeutics, the first kratom firm devoted to women's health, and Infused Health, a platform for cannabis counselling and education. Ross serves as a medical advisor to a number of businesses in the marijuana and wellness industries.
In addition to her work in academia and business, Ross is well-known for her media appearances and support of psychedelic drugs. She was a founding member of Decriminalise Denver, which decriminalised magic mushrooms in 2018 with great success. Ross, who presently resides in Las Vegas, Nevada, has been candid about her battles with fibromyalgia, PTSD, and excruciating pelvic pain. Ross believes that cannabis helped her deal with her ailments and even kept her from harming herself.
Where Is Jeff Schroeder Now?
View this post on Instagram

A well-known talk show host on television and the internet, Jeff Schroeder has established himself in the entertainment business. Schroeder, who was born in Norridge, Illinois, on June 5, 1978, first came to the notice of the public as a two-time contestant on the popular reality series "Big Brother." Additionally, he participated in "The Amazing Race" and lived on "Marriage Boot Camp." 'Daily Blast Live,' a well-liked daily entertainment and news programme distributed by Tegna Inc., currently has Schroeder as a co-host.
Along with his wife Jordan Lloyd, who was also a former "Big Brother" candidate, Schroeder has become well-known on YouTube in addition to his hosting duties. They jointly manage a YouTube channel that has more than 48k subscribers. The joyful parents of two sons, Layton and Lawson, are Schroeder and Lloyd. On social media and their YouTube channel, they constantly post about their families, which has boosted their popularity and fan following.
In addition to hosting, Schroeder co-starred with Joey Lawrence, Leigh-Allyn Baker, and Bill Engvall in the 2016 television film "Wish for Christmas." Schroeder is certain to keep establishing himself as a well-known media personality because to his charismatic personality and broad experience in the entertainment business.
Where Is Russell Kairouz Now?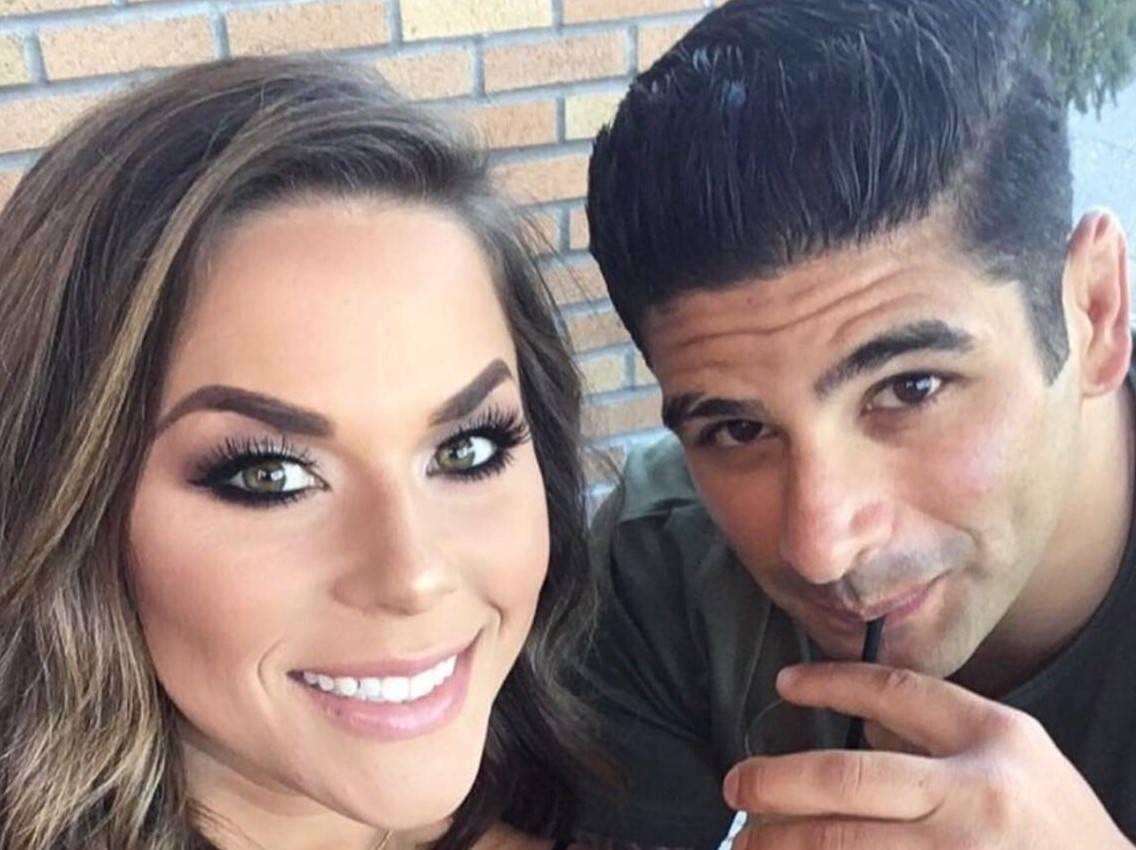 Former mixed martial artist Russell Kairouz currently makes his home in Walnut Creek, California. He works at Skrap Pack and El Nino Training Centre, is married, and a father. Kairouz served as the Vice President and Regional Director for Hatteras Funds, LP, a boutique alternative investment company that specialises in offering customers special alternative investment solutions, from January 2015 to December 2016. Even though Kairouz is no longer working in the finance sector, his management and leadership skills have undoubtedly helped him in his other roles, such as fatherhood and marriage as well as his employment in the martial arts profession.
Where Is Chima Simone Now?
View this post on Instagram

Born on July 28, 1976, Chima Simone is a well-known TV personality and independent journalist. She rose to popularity as a participant on "Big Brother" 11, and she is also renowned for having survived a stabbing by the Bathtub Killer, Dale Devon Scheanette, which was detailed in several true crime programmes like Cold Case Files, Unusual Suspects, and Surviving Evil. In her journalism career, Simone has worked as a journalist for a number of television networks, such as BET, MTV, and The CW.
Simone served as an entertainment reporter for the Hollyscoop Show, a celebrity news television programme and website, as well as a backstage interviewer for the BET Awards. She has covered a variety of entertainment-related events and programmes for The Wrap, which was syndicated on MSN, including season 4 of "The Real Housewives of Atlanta." She is also a nominee for the Fox Reality Really Awards' Best Villain category. Simone is a well-known figure in the entertainment business and continues to write about entertainment for a number of publications, including E! Online. Currently married to Jon Olmstead, Simone and Jon have a lovely daughter.
Where Is Jessie Godderz Now?
View this post on Instagram

Jessie Godderz, as Mr. PEC-Tacular, is a skilled actor and professional wrestler. He now represents Ohio Valley Wrestling (OVW) in matches and is the current holder of the OVW Southern Tag Team Championship, OVW Television Championship, and OVW National Heavyweight Championship. Godderz is well-known for his time in Total Nonstop Action Wrestling (TNA), where he was a member of The BroMans with Robbie E and a two-time TNA World Tag Team Champion. Beginning with season 10, he also became well-known for his appearances on the reality television programme "Big Brother."
In addition to paying unannounced visits, offering fitness tips, and organising competitions, he also made an appearance during the dance number of the Celebrity Big Brother debut. Godderz has achieved success as a wrestler outside of OVW and TNA. He won the OVW Television Championship in April 2019 before losing it to Drew Hernandez two days later. He adds the OVW National Heavyweight Championship, which he won in September 2020, and the OVW Tag Team Championships, which he won with Tony Gunn in April 2021, to his trophy case.
Godderz is an accomplished actress in addition to being a wrestler. He has acted in films and TV shows like "Foursome," "The Young and the Restless," and "Two and a Half Men." He will also serve as the host of the 2023 premiere of the television programme "Whacked Out." Godderz has a distinguished wrestling history and a wide range of skills, which keep him in high demand in the entertainment business.
Being a binge-watcher himself, finding Content to write about comes naturally to Divesh. From Anime to Trending Netflix Series and Celebrity News, he covers every detail and always find the right sources for his research.