Michelle O'Keefe and her friend Jennifer Peterson went to Los Angeles to be in a Kid Rock video. Michelle's mother didn't think much of it. But the teen's parents started to worry when she didn't come home. A few hours later, deputies told them that their daughter had been killed. "Dateline: The Man Who Knew Too Much" tells the story of how Michelle's body was found in her car at a park and ride in Palmdale, California, and how the police tried to find out what happened. So, let's look into the details of the crime and learn more, shall we?
How Did Michelle O'Keefe Die?
Michelle was 18 years old when she was killed. She lived in Hanford, California. People who knew her and her parents said she was a lively, down-to-earth person who loved living life to the fullest. Michelle had a close relationship with her parents and was a good student and cheerleader, which made her very popular with her peers. But her mother insisted that her daughter didn't stick with the popular kids and instead made friends with people from all walks of life. Michelle was also known for being kind and charming, which makes her sudden death even more shocking.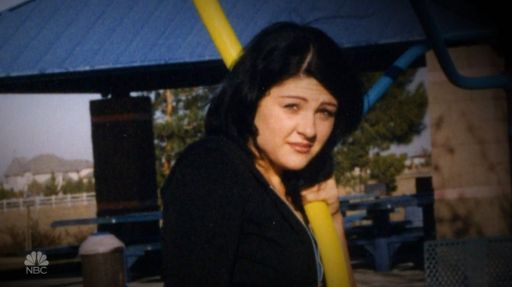 Michelle and her friend Jennifer Peterson went to Los Angeles on February 22, 2000, to be in a music video for Kid Rock. After getting permission from her mother, she got in her new blue Mustang and drove to a park to meet her friend, then drove to Palmdale, California. Michelle then left her car in the parking lot and drove Jennifer's car to Los Angeles.
On the way home, the teenager said she had to go to a class at night and decided to change clothes in her car. So, Jennifer drove Michelle to the parking lot, watched her get into her car, and then left. Unfortunately, the 18-year-old never came home at night, and a 911 call told the police there might have been a murder.
When the police got to the scene of the crime, Michelle was lying in the front seat of her car, not moving. She was only half dressed, which was a sign that she may have been sexually assaulted, and there was blood all over the inside of the car. An initial medical exam found bullet wounds, and an autopsy showed that Michelle was shot to death. However, there were no signs at the scene that she had been robbed. In fact, the woman's money-filled purse was right next to her, but her cell phone was gone.
Who Killed Michelle O'Keefe?
At first, it was hard for the police to figure out who killed Michelle because they didn't have a lot of clues. Even though there were no clues at the crime scene that pointed to a possible suspect, the victim's friends said she didn't have any close enemies. On the other hand, not even Michelle's parents knew why anyone would want to hurt the 18-year-old. Also, the way she was dressed led the police to think that sexual assault was a big part of the murder. On top of that, they found out that Ray Jennings, a security guard, was the one who found the teenager's body and called the police.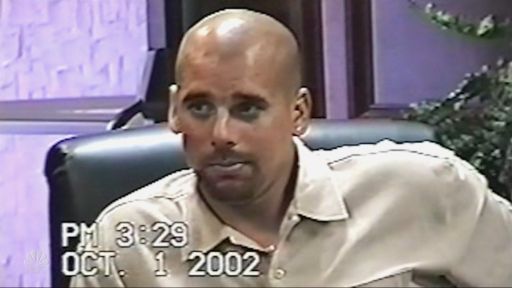 Still, when Ray was asked about the murder, he said he was innocent and had nothing to do with it. Michelle's car was found parked in a different place than what Jennifer said in her statement, which was an interesting piece of evidence. On the other hand, Victoria Richardson, a person who saw what happened, said she saw Ray walk by before hearing strange popping sounds that sounded like gunshots. Reports say that the police didn't find any proof that Ray was involved in the crime. Even his uniform didn't have any gunshot residue on it.
But since most people thought Ray was to blame, Michelle's parents decided to file a wrongful death lawsuit against him, the city, and the police department. This lawsuit put pressure on the investigation, and when the police found out that he knew details about the murder that only the murderer could know, they decided to arrest him based on what they thought they knew about him. In court, the prosecutors said that Michelle was still alive when Ray found him, but Ray didn't do CPR because he didn't want to mess up the scene of the crime.
But Victoria Richardson said that because she was high on marijuana, she couldn't say for sure if she saw Ray before or after the gunshots. Because of this, both of the man's trials ended in a "hung jury." In the third trial, the prosecutors didn't let Victoria testify, and Ray was found guilty of second-degree murder and given 40 years to life in prison in 2009.
Ray was in jail for ten years before Jeffrey and Clinton Ehrlich, father and son, became interested in his case. After reading the case report, they were sure he had been wrongly accused of the crime. So, the Ehrlichs got Ray's release in June 2016 after going through the right channels. Also, the next year, the judge looked at new evidence and finally cleared Ray Jennings of all charges.
As of the time this was written, the murder of Michelle O'Keefe has not been solved. Two unknown people were seen driving around the park the night of the crime, according to new information. One of these people, John Doe, was caught by the police after a string of robberies. He was wearing an earring that looked like Michelle's. On top of that, the person was killed with a gun that the John Doe's gang often used. Still, readers should know that there have been no more arrests in the case of Michelle's murder, even though the police still consider it an open case.
Our Team DCS includes 5 different writers proficient in English and research based Content Writing. We allow them and encourage them to follow the Entertainment news all day long. Our posts, listicles and even the exclusives are a result of their hard work.