Makeup tycoon Madolyn Addison chooses to offer the job of a lifetime to a gender non-conforming high school graduate in an effort to reevaluate her practices and challenge the existing quo. Netflix's "Glamorous" chronicles the goals and aspirations of a young high school graduate named Marco who appears to be caught in a rut. The show is based on the life of Marco Mejia. They learn that juggling their obligations and romance may not be as simple when their idol presents them with the chance of a lifetime. Miss Benny plays the title role in the drama-comedy series, which was created by Jordan Nardino. Therefore, if you are also interested in finding out more about the star, look no further since we have everything you need right here!
Miss Benny's Age and Background
The "Glamorous" actor, who was given the name Ben J. Pierce on February 19, 1999, was raised in Dallas, Texas. The performer who is openly non-binary grew raised in an environment where they did not feel free to express themselves. During their teenage years in Texas, Miss Benny claimed in an interview with Gay Times, they concealed their femininity because they did not feel secure enough to embrace and express their identity.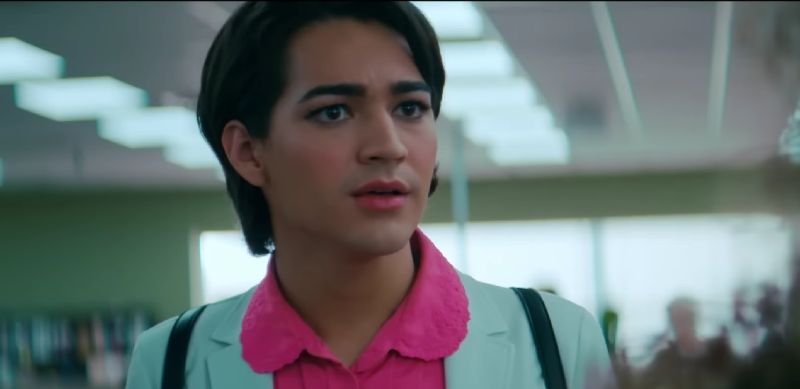 Thank goodness Miss Benny's parents were quite accepting of them when they came out as a teenager. Ben J. Pierce, alias Miss Benny, felt a connection to the abundance of chances that were around since he had three elder siblings. So after finishing their studies, they decided they too wanted to pursue the arts and soon relocated to Los Angeles to do so.
Miss Benny's Profession
Miss Benny chose to take matters into their own hands and launch their YouTube channel in 2010 when they were just 11 years old, citing the lack of LGBTQ+ icons growing up. They started uploading films on YouTube under the name KidPOV rather than giving in to the fear and loneliness that they were feeling at the time. Here, they covered a wide range of subjects, including cosmetic instructions and discussions of gender and identity. They eventually grew close with well-known YouTubers like Tyler Oakley, Troye Sivan, and James Charles. Under the alias Benny, they debuted in 2014 with the single "Little Game."
As a result, they chose the pen name "Miss Benny," and they have used it ever since. From this point forward, they started to expand the boundaries of their potential and eventually landed a role in Go90's "Guidance." Miss Benny continued to release singles like "Boys Will Be Boys," "Never Apart," "Rendezvous," and "Little Games" while nosediving into music and acting. They use their art to address issues such as toxic masculinity, heteronormativity, and antiquated gender stereotypes in addition to exploring various aesthetics and developing distinctive personas for their songs.
View this post on Instagram
Miss Benny continues to look beyond the lens and explore originality by reaching beyond the spectrum without restricting their music to any predetermined criteria. They have received significant praise for Miss Benny's acting in addition to her singing. They were chosen to appear in "Fuller House," the follow-up to the cult favorite "Full House," after starring in "Guidance." They portrayed a 17-year-old fashionista who also had aspirations to become a wedding planner in this role. They made history by being the first openly gay character in the franchise thanks to their work on "Fuller House." Additionally, Angel, a character in "Craig of the Creek," has been voiced by Miss Benny.
Is Miss Benny Dating Anyone?
Miss Benny first learned about love and interpersonal connections on YouTube, but since then, their network has rapidly grown. They now believe it is best to concentrate on their careers and seek out new opportunities. As a result, Miss Benny is not dating anyone right now and is single. Miss Benny continues to forge their path and make queer expression far more commonplace in an effort to use their outright queerness to change the trend.
View this post on Instagram
As a result, they are currently overwhelmed with work and other responsibilities of a similar nature. Miss Benny is mostly focusing their energy on their career because they have more projects in the works. Additionally, the lack of a romantic interest on social media also leads us to believe that Miss Benny is now single as of the time of writing. We yet remain hopeful that Miss Benny will continue to accomplish career milestones and ultimately find the ideal mate.
Being a binge-watcher himself, finding Content to write about comes naturally to Divesh. From Anime to Trending Netflix Series and Celebrity News, he covers every detail and always find the right sources for his research.