The film explores feelings that we have all experienced. But they are also sensations that our parents have experienced at some point in their lives, and that our children may experience in the future. As a result, 'Dead Poets Society' is a timeless coming-of-age story. It will always inspire youngsters and adults to discover their passion and put it into action in order to live a life they like. I'll leave you with this wonderful line and a heartfelt urge to see the movie if you haven't already or to re-watch it if you have:
"O me!" as Whitman put it. What good among these, O me, O life, of the recurrent questions; of the unending trains of the faithless of cities filled with the foolish; what good among these, O life, of the recurring questions?" Answer. That you are here – that life and identity exist; that the tremendous play continues, and that you have the opportunity to give a verse. That the tremendous drama continues, and you have the opportunity to offer a verse. "Will you write a verse?" The film 'Dead Poets Society' is a timeless classic. Here is a list of 12 films that are similar to Dead Poets Society and that you will enjoy.
Good Will Hunting (1997)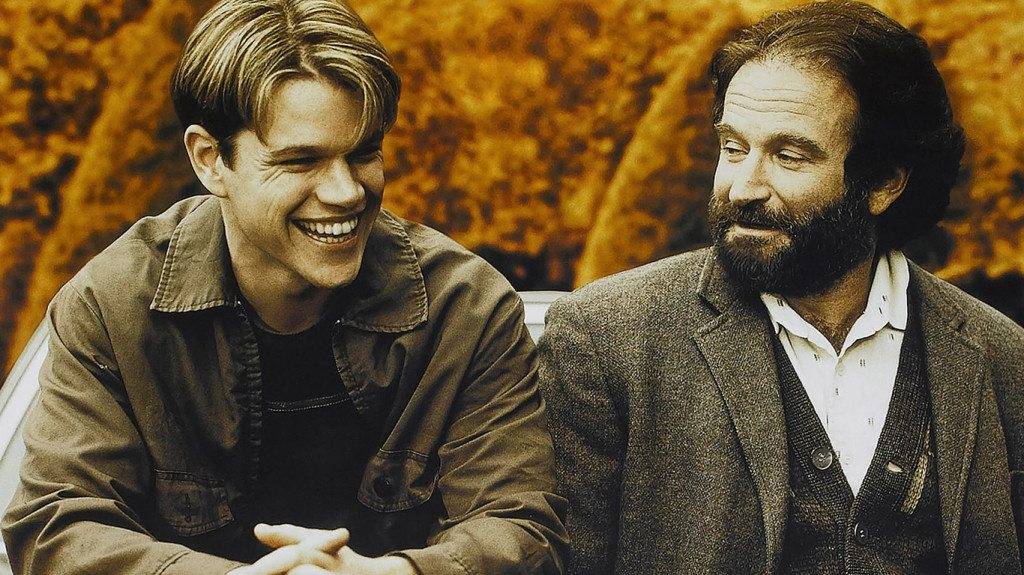 Will Hunting, a 20-year-old Boston labourer and a known genius, becomes a client of a therapist and learns advanced mathematics with an MIT professor as part of a deferred prosecution arrangement after punching a police officer after engaging in a local fight. Will re-evaluates his relationships with his closest buddy (Ben Affleck, who co-wrote the picture with Damon) and his personal life during his therapy sessions, facing the difficult challenge of reconciling his past and future. As Damon's therapist, Robin Williams gives an Oscar-winning performance that dramatically transforms his life and makes him more empathetic. Robin Williams' monologue is widely regarded as one of the best conversations and monologues ever created in film history.
Hacksaw Ridge (2016)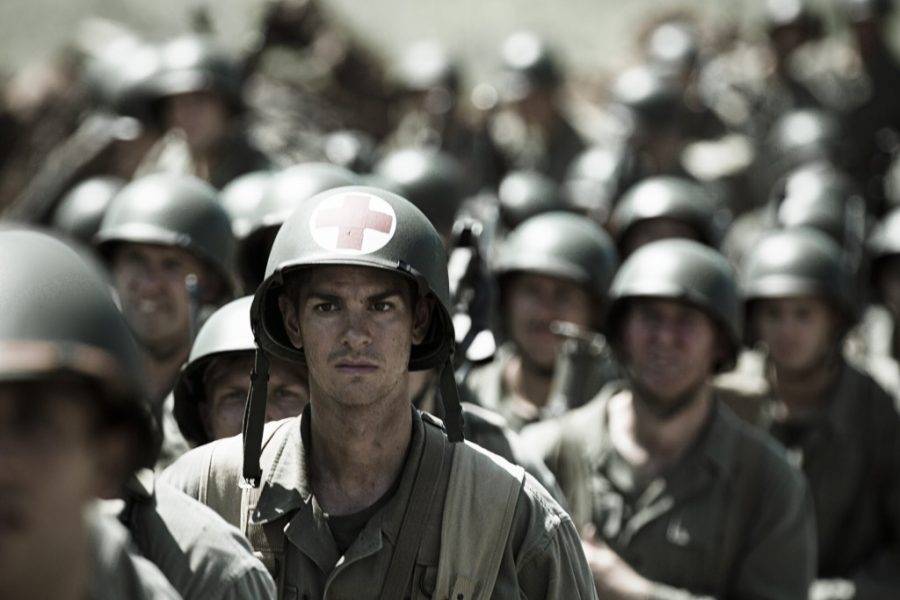 There are instances when you have strong feelings about something. Beliefs, which will always be a safe haven for your trust. However, the growing intolerance in your community may put your ideals to the test. Desmond Doss, a World War II American soldier, shared this viewpoint. His philosophy was known as nonviolence. His army mentors criticized him, his comrades mocked his nonviolent core philosophy, and his father, who had lost his inner calm, forbids him from joining the conflict. Desmond never loses hope, and by breathing with his inner values, he joins the battle, rises to the status of an idol among his comrades, and is given the Congressional Medal of Honor. "You never know how strong you are until you are forced to be strong."
Ray (2004)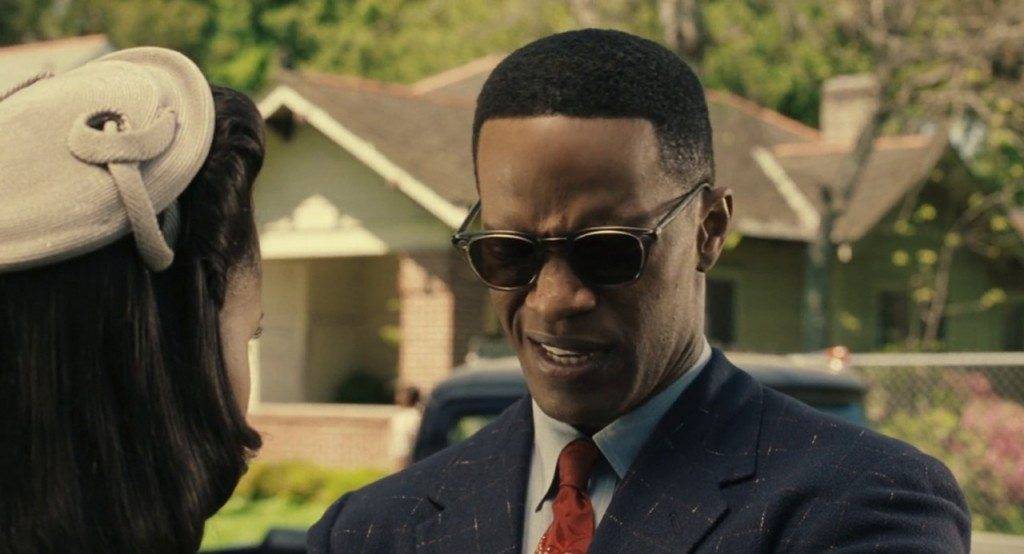 Listen to Ray Charles if you want to hear the blues. His lyrical barracks of life and gospel hymns will draw you over. Which will keep you in a constant state of contentment. His biopic, starring the oddly talented Jamie Foxx, is a mixed bag of beans. The film's performances were outstanding (Foxx won the Academy Award for Best Actor). The story, which moves at a glacial pace, was a tremendous disappointment.
The music was perfect, and the cinematography was charming. However, the director's lack of attention to the people around him proved to be the basis for the film's failure to portray the essence of those times.
Rocky (1975)

Rocky Balboa, a small-time boxer, gets a once-in-a-lifetime opportunity to battle Apollo Creed, the heavyweight champion, in a contest in which he tries to go the distance for his pride. Despite all of the challenges he faces, he emerges victorious in the end. The film teaches us that the world is not a very nice place. It will continue to slam you to the ground. "It ain't about how hard ya hit," Rocky Balboa states in one of the 'Rocky' sequels. It's all about how challenging you can make it while still moving forward. How much can you absorb and yet move forward? That's the way it's done!"
Rush (2013)

In every championship race they compete in, James Hunt and Niki Lauda compete to beat each other. They have no idea that they are on their way to discovering the best versions of themselves. The James Hunt vs. Niki Lauda rivalry is one of the most storied and well-known in sports history, and it is still spoken about today. This DVD will teach you what it means to be competitive on the track and in life, as well as how to make others envious of you by exceeding yourself whenever you get the opportunity. This movie is at the pinnacle of inspirational stories you've ever heard.
Steve Jobs (2015)

Apple, like all other entrepreneurial success stories, did not emerge from nowhere. To get to the finish line, it had to travel a long and winding road riddled with stumbling blocks. The film depicts the difficult decisions made behind the scenes by the man behind the bitten apple. Steve Jobs may not be the most pleasant person on the planet, but he did know one thing: "how to succeed." And if his life story teaches us anything, it's that in order to achieve success, you may need to make a lot of sacrifices.
The Imitation Game (2014)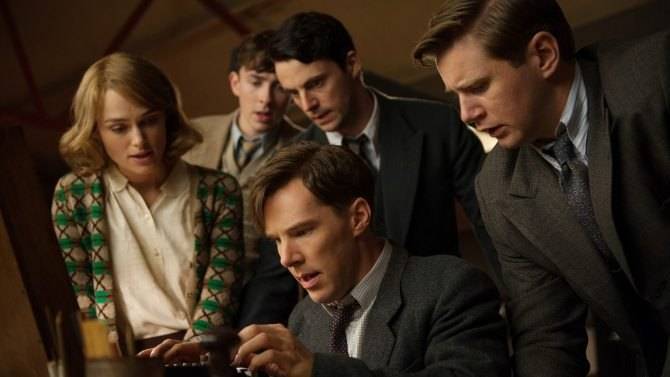 Enigma was a nightmare to crack. Alan Turing, the man to whom approximately 2 million Jews owe their gratitude, seemed to think, "It's okay, I can solve it." The Enigma code was cracked by Alan Turing, which cut the Second World War by two years. Benedict Cumberbatch's enthralling portrayal of Alan Turing stands out from his prior work because he seamlessly slips into the skin of the character. Even in real life, his geeky appearance aided him greatly in portraying Turing in the film. The screenplay is full of smart scene placements and lines that keep us guessing throughout the film's journey.
The Social Network (2010)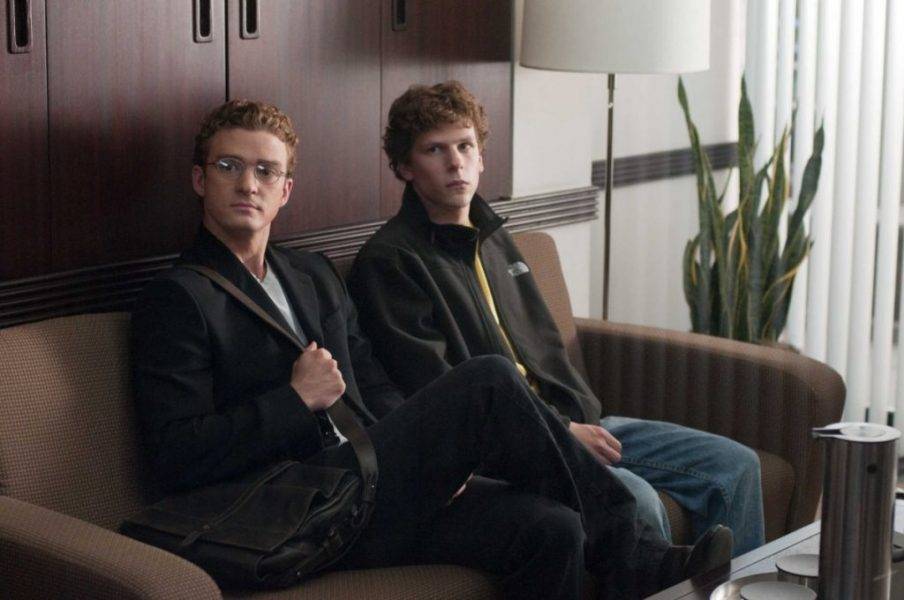 This is the film to see! The one film that will inspire you in every way. You're probably reading this post on Facebook, and the film is totally based on Mark Zuckerberg's conception of Facebook during his college years. David Fincher carefully conveys the ominous undertones of what goes on behind the scenes in the world of novice millionaires. Aaron Sorkin, the king of screenwriting, has created a fast-paced, intense, and nail-biting atmosphere throughout the film. Fincher and Sorkin's combined efforts create an exceptional movie watching experience by juxtaposing non-linear moments. Jesse Eisenberg, who plays Mark Zuckerberg, is a natural orator. When you add in the noir-ish melodic background score, you have a film that will appeal to both reviewers and audiences.
The Pursuit Of Happyness (2006)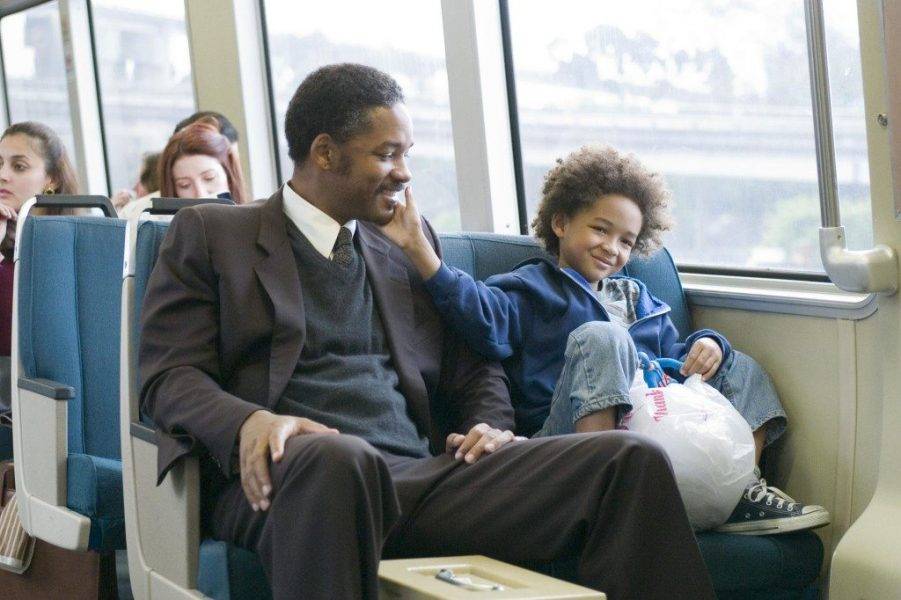 "Hey. Never let someone tell you that you can't do something. Even I am not one of them. Is that all right? You've had a dream. You must safeguard it. People who can't do something want to tell you you can't do it. Go get it if you want something. Period." This remark, spoken by Chris Gardner (Will Smith) to his son, sums up 'Pursuit of Happyness' well. Gardner's genuine tale of being homeless for a year inspired this film. Despite being melancholy at times, the film is encouraging and positive before becoming a stock broker. There is nothing that can replace pure fervor, hard labor, and unwavering hope, and this is the film to remind you of that. It's a film that motivates you to keep working hard and pushing boundaries until you reach your goal.
Whiplash (2014)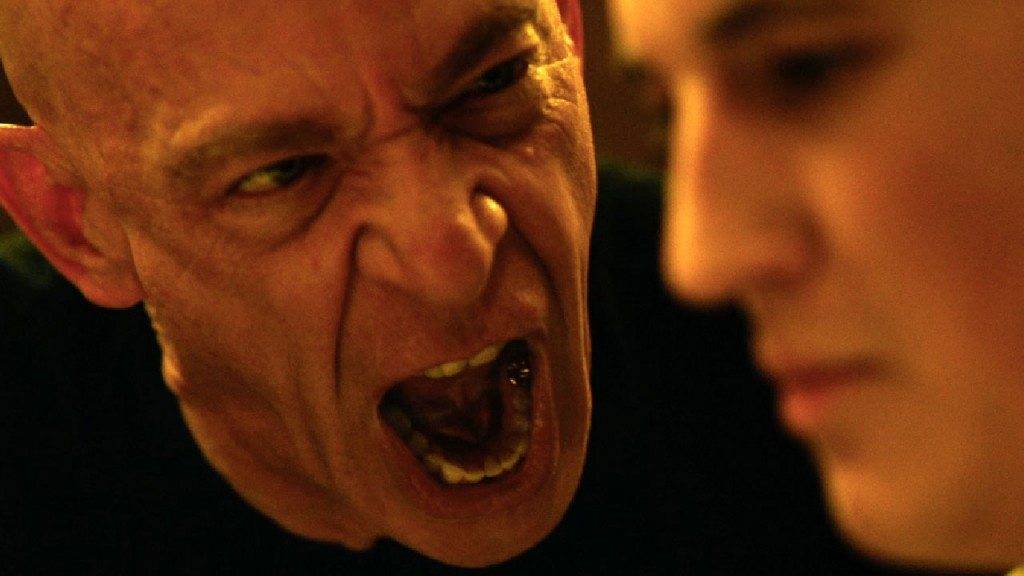 Someone can either utter the two most damaging words to you – "Good job" – or they can grasp hold of your inner genius till your outer façade of mediocrity withers and you genuinely become genius. Damien Chazelle's parody on the bubble of mediocrity in which we live and the pokers of that bubble, the genuine masters, who unleash our raw essence, is 'Whiplash.' Chazelle, a former high school jazz drummer, drew inspiration for this movie from his experiences as a drummer and his demanding teacher; here, the college teacher is played by JK Simmons, who gives one of the best anti-hero performances of all time!
Our Team DCS includes 5 different writers proficient in English and research based Content Writing. We allow them and encourage them to follow the Entertainment news all day long. Our posts, listicles and even the exclusives are a result of their hard work.