Everyone has a collection of films from their childhood that they can't get enough of. A number of Robin Williams films easily make the cut, and one of them is 'Jumanji.' Alan Parrish, 12, is unexpectedly trapped inside a board game he is playing with a friend. Alan is transported back to the real world 26 years later, when two kids play the same game. He is not, however, alone. The entire Jumanji jungle emerges and begins wreaking mayhem. Now it's up to the kids, Alan, and his friend to finish the game before things become any worse.
The original Jumanji film, starring Robin Williams, is easily one of the most entertaining children's films of all time, if not the most entertaining film of all time. The 1995 film took viewers on a thrilling journey inside a board game that defied time and logic. It was a staple movie that everyone knew inside and out for those of us who grew up in the 1990s. Movies like Harry Potter and The Hunger Games owe a debt of gratitude to this trailblazer for paving the way for CGI to become what it is today. The film was a box office success, but it wasn't until more than 20 years later that Jumanji received an unauthorized sequel in the form of Jumanji: Welcome to the Jungle (which was followed by even more sequels) that gave the old plot a modern twist. The adventure at the heart of the picture remained the same, even though the cast of characters changed.
This is a delightful film to watch. The film's original premise and Robin Williams' comic timing generated a charm that reverberates with each viewing. With that in mind, we've compiled a list of films that are comparable to Jumanji that we think you'll enjoy. Some of these films, such as Jumanji, are available on Netflix, Hulu, or Amazon Prime.
A Series of Unfortunate Events (2004)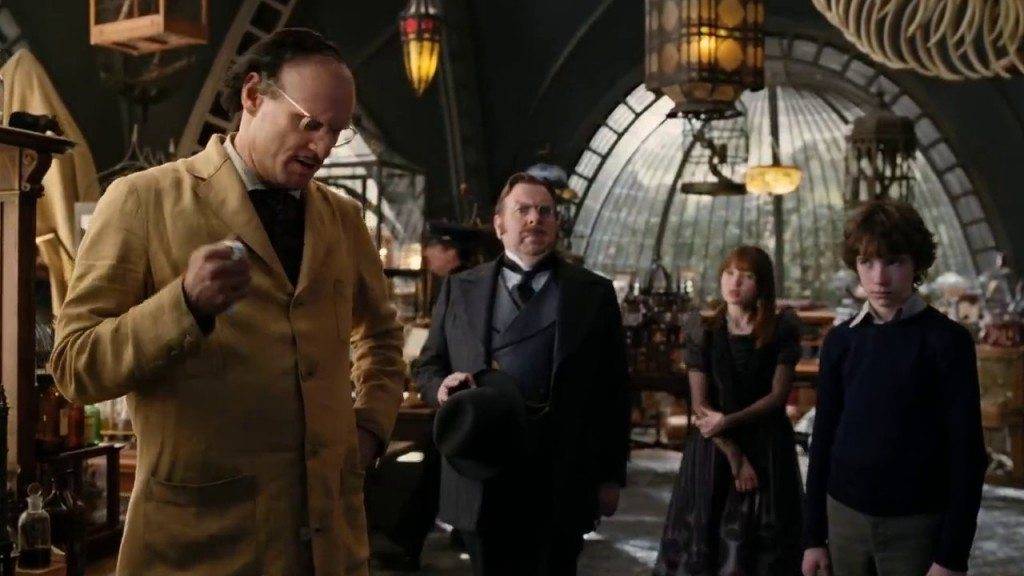 This may seem out of place on this list because it does not include a board game, but think about it. Violet, Klaus, and Sunny Baudelaire are orphaned after their parents are killed in a fire and placed in the care of Count Olaf, a distant and unknown relative. They quickly realize that the Count is playing a game with them to win their inheritance. You have a brilliant comedian portraying an odd part in Jim Carey as Count Olaf. In comparison to 'Jumanji,' it's a little darker in tone and storyline, so keep that in mind!
Goosebumps (2015)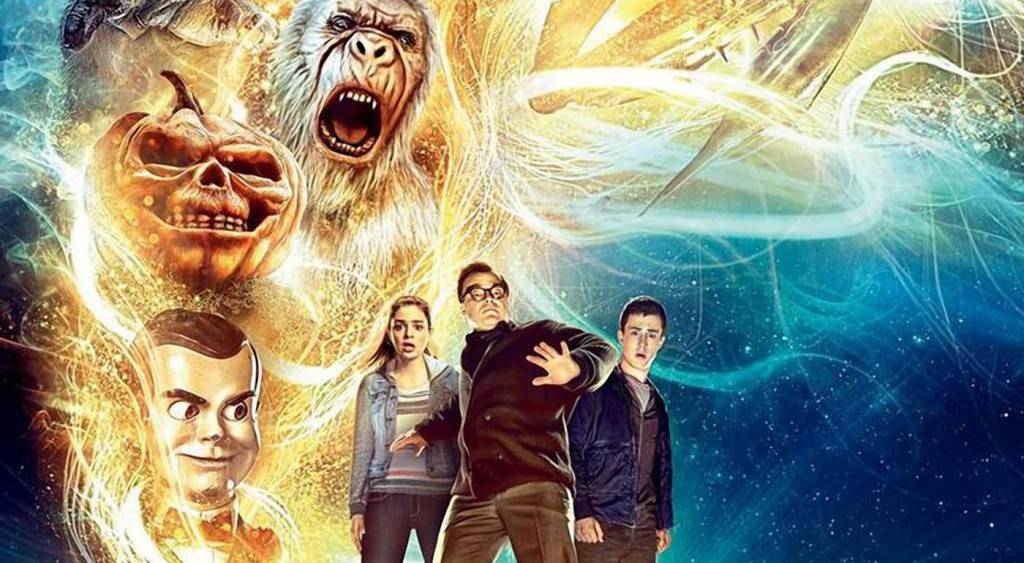 Another chaotic world has been unleashed on the streets, and the characters must race against the clock to restore order. The only difference is that instead of a board game, lockable volumes are used. When 16-year-old Zach Cooper moves next door to a strange guy and his lovely daughter, he seeks to learn more about them. At first, he believes the man is being too harsh with his daughter, but he soon discovers that the secrets are far deeper than he imagined.
Honey, I Shrunk the Kids (1989)
Following 'Honey, I Blew Up the Kid' and 'Honey, We Shrunk Ourselves,' this picture established its own franchise. Wayne Szalinski, a scientist and inventor, is developing a shrinking machine. He is mocked by the scientific world after a string of failures, and his relationship with his wife grows strained. The machine is accidentally engaged one day when he and his wife are not at home. When their children appear in front of it, they shrink.
Inkheart (2008)
Mortimer Folchart was born with a special ability. The characters in a book come to life when he reads it. He unwittingly releases free a ferocious evil one night while reading a book to his daughter called Inkheart. He soon realizes that his daughter has the same capacity as him. He and his daughter set out to redress the wrongs with the help of the book's hero.
Journey to the Center of the Earth (2008)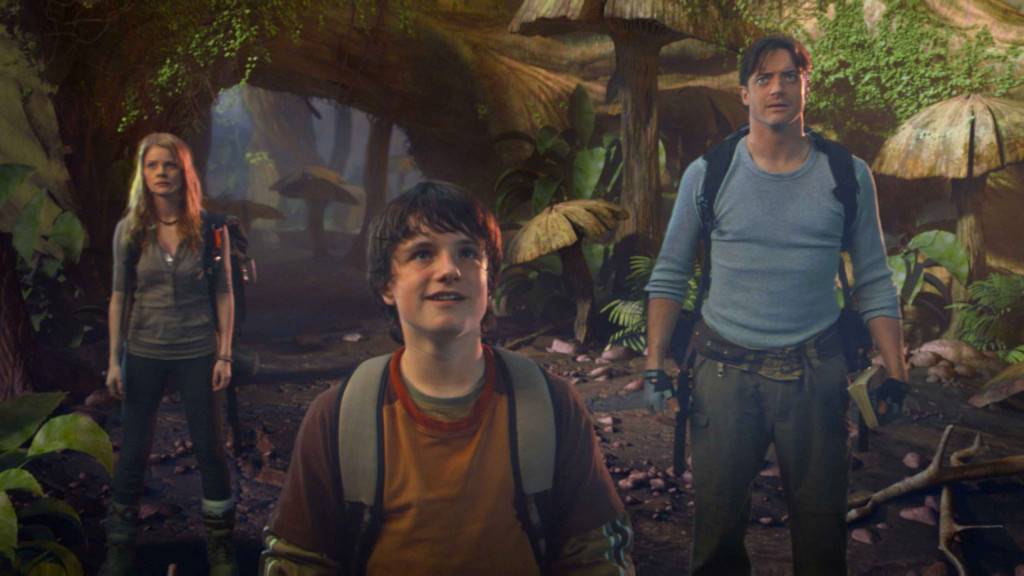 This film, based on the book by Jules Verne, tells the story of a man who travels to the center of the Earth with his nephew and a guide in quest of his brother. It's an adventure story similar to 'Jumanji,' in which the players are explorers who enter a perilous and intriguing realm. Brendan Fraser has his own hilarious moments (think of the classic 'Mummy franchise'), and overall, it's a fun adventure.
Jumanji: Welcome to the Jungle (2017)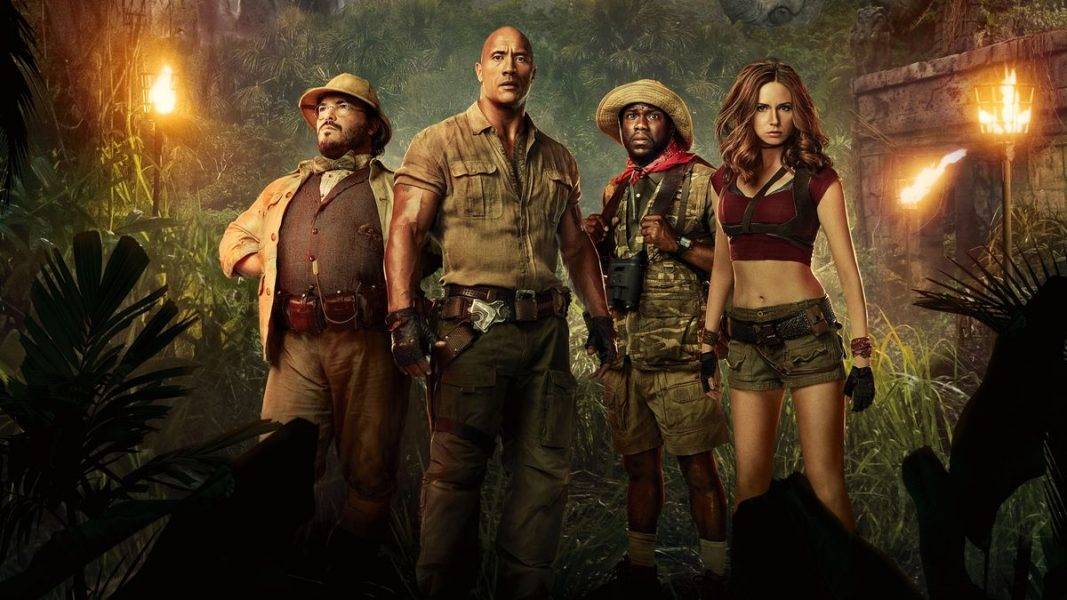 This film is a direct sequel to 'Jumanji,' and it even sets the stage for a third installment. So there you have it! Simply wait till next year, and we'll have another 'Jumanji.' This film picks off where the 1995 film left off. We witness the board game end up on a beach after Alan and Sarah throw it away. It is picked up and taken home by a dad for his son. When the youngster, like Alan, starts playing the game, it morphs into a video game cartridge, and he is taken to the jungle. He is joined by a group of high school classmates 20 years later.
Night at the Museum (2006)

Larry is an inventor, but he has yet to create something that will change his life. He is divorced and needs to find work in order to keep his son, whom he adores. Larry finally takes a job as a night security guard at the Museum of Natural History because nothing else is working out for him. On his first night on the job, he discovers that the museum's displays come to life thanks to the power of an Egyptian magic tablet.
The Spiderwick Chronicles (2008)

Twins Jared and Simon, together with their mother and sister, move into the Spiderwick Estate. Jared comes into the books and belongings of Arthur Spiderwick, the man who used to own the estate. Despite a notation on the book warning him not to read it, Jared does so anyway and discovers the secret world of fairies. Strange things begin to happen soon after, as Jared begins to glimpse creatures from another realm.
The Chronicles of Narnia: The Lion, the Witch and the Wardrobe (2005)

Four siblings are brought to live with an elderly man in the countryside. Lucy, the youngest, discovers another world behind an old wardrobe in a closed room while playing hide-and-seek. She tells others about it, and they all travel to Narnia, a land where winter never ends. As they progress further inside it, they discover that the area is extremely dangerous. When one of the siblings is kidnapped by an evil queen, they must enlist the help of a powerful lion.
The Jungle Book (2016)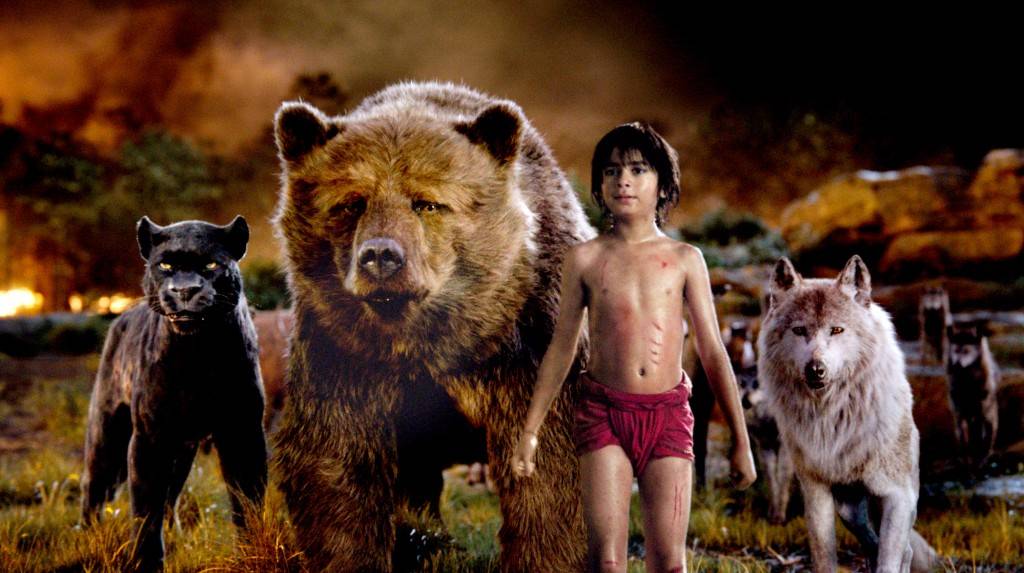 This film, based on Rudyard Kipling's renowned novel of the same name, depicts the story of a human boy named Mowgli who is raised by a group of wolves. When Shere Khan, the vicious tiger, vows that he would murder Mowgli, the animals attempt to return him to humans, who will care for him. Mowgli, on the other hand, is unable to ignore his biological family. 'The Jungle Book,' an adventure story, is thrilling, gorgeous, hilarious, and captivating.
Time Bandits (1981)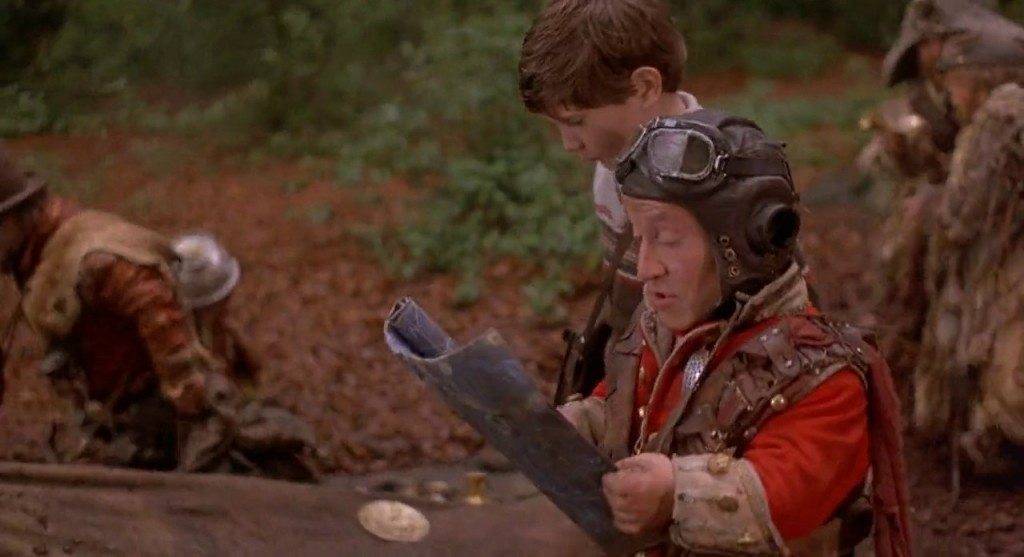 11-year-old Kevin enjoys reading about historical experiences and stories. An armored knight emerges from his wardrobe one night and vanishes into a painting of a woodland. Kevin is intrigued and perplexed by this, so he chooses to stay up the next night and is surprised to see a gang of dwarves emerge from his closet. Kevin has no choice but to go with the dwarves and be transported to another time and era in history when they are pursued by a mystery entity who seeks a map that Kevin now has.
Where the Wild Things Are (2009)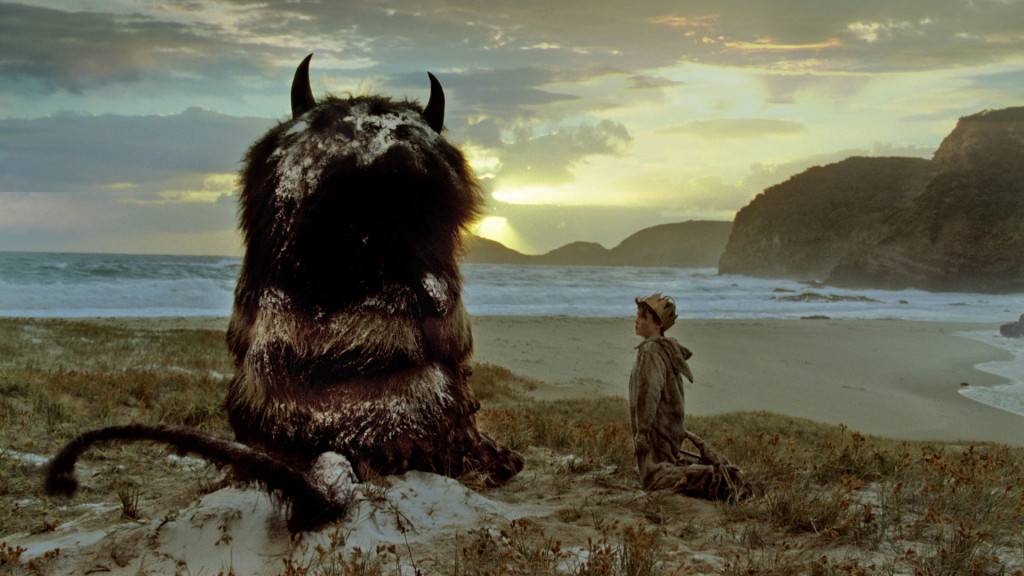 Max is an eight-year-old boy with no friends who is bullied by bigger children. While he adores his sister, he is annoyed because she refuses to assist him, and he is disappointed that his mother does not spend time with him. He dresses up as a wolf one night and attempts to play with his mother, but she doesn't share his joy, so he flees the house. He arrives at a lake and boards a small boat that transports him to an island that fulfills all of his desires.
Zathura: A Space Adventure (2005)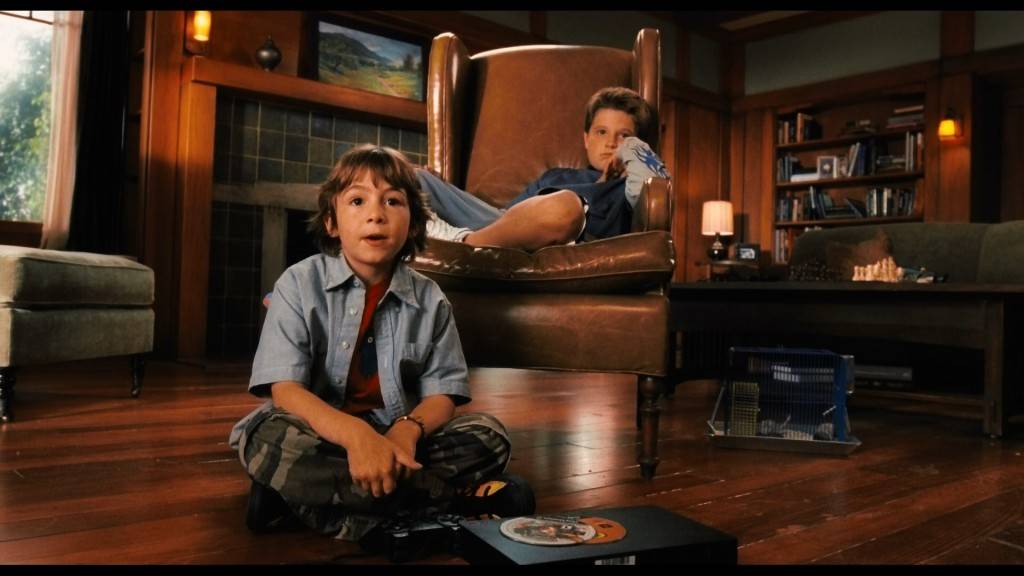 This film, which is considered a spiritual sequel to 'Jumanji,' follows the story of two brothers who begin playing a board game called 'Zathura,' and find themselves and their home transported into space. They must complete the game while battling aliens attracted to heat, directing their house away from the sun, and dealing with various disasters.
Our Team DCS includes 5 different writers proficient in English and research based Content Writing. We allow them and encourage them to follow the Entertainment news all day long. Our posts, listicles and even the exclusives are a result of their hard work.