In the drama movie "Stronger," Jake Gyllenhaal plays Jeff Bauman, a deli worker in Boston. Jeff enjoys a fairly routine life, spending much of his time with his mother and at work. All of that alters though when Erin (Tatiana Maslany), who sees Jeff's potential and wants him to succeed in life, rekindles their romance. Soon later, Jeff gathers donations for the hospital Erin works at and waits for her at the Boston Marathon finish line in an effort to impress his girlfriend. However, things go south when a bomb goes off close to Jeff and he loses both of his legs.
The 2017 biographical movie, which was directed by David Gordon Green, is based on the real-life story of Jeff Bauman, who was involved in the Boston Marathon bombing in 2013. His motivational story of overcoming PTSD and relearning how to walk using prosthetics will undoubtedly touch the hearts of the audience. We have a few more recommendations for you if this is the kind of movie you would like to watch. The majority of these films that are comparable to "Stronger" are available on Netflix, Hulu, or Amazon Prime.
Born on the Fourth of July (1989)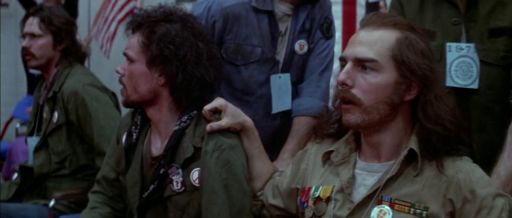 The Oliver Stone-directed movie is based on the life of Vietnam War veteran Ron Kovic, who is portrayed by Tom Cruise in the movie and is paralysed from the waist down as a result of an injury sustained in the conflict. Kovic must endure a trying few months in an inadequate veterans hospital when he is transported back home to obtain medical attention for his wounds, as well as mounting hostility from his fellow citizens against the war. Kovic, however, is increasingly disappointed with the battle itself as additional challenges in life stand in the way of the greatness he had imagined when he was transported there. Similar to "Stronger," "Born on the Fourth of July" addresses issues including mental health and stardom. In a violent assault, Ron and Jeff both lose use of their legs.
Breaking (2022)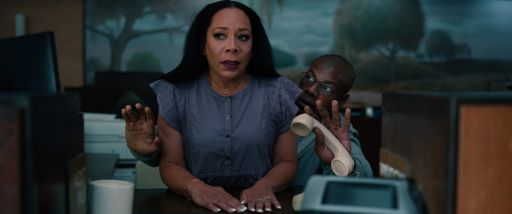 In "Breaking," John Boyega plays former Lance Corporal Brian Easley, who served in Afghanistan and Iraq before being dishonourably discharged. When he returns home, Easly faces financial difficulties and is largely dependent on a $892 monthly payment from the Department of Veteran Affairs. However, when the cheque abruptly stops arriving, Easly complains to a Veteran Affairs office, but to no avail. Dependent on the cheque for both his daily needs and those of his family, Easley decides to take matters into his own hands by holding two bank employees at a Wells Fargo branch hostage in an effort to raise awareness of his plight.
They didn't have to kill him: The death of Lance Corporal Brian Easley is the title of the Abi Damaris Corbin-directed movie. Similar to the plot of "Stronger," by Aaron Gell, is based on the real-life story of Brian Easley. Brian also experiences mental health issues and PTSD, much like Jeff.
Coming Home (1978)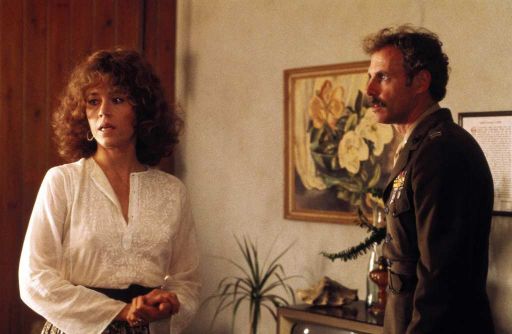 The movie, which is set in 1968 and centres on the Vietnam War, follows Sally Hyde (Jane Fonda), a military spouse who is wed to Captain Bob Hyde of the United States Marine Corps (Bruce Dern). Sally uses Bob's deployment to Vietnam as an opportunity to better her own life, which is frequently spent close to one or more military bases. She gets herself a place to live and even begins working at a VA hospital, caring for patients who are under a great deal of mental and emotional strain. She runs across her former high school classmate Luke Martin (Jon Voight), who is recovering after losing use of his legs in battle. after there, a romance between the two of them develops. 'Coming Home,' directed by Hal Ashby, involves a romantic relationship that becomes the driving force towards rehabilitation for Luke, just like it did for Jeff in 'Stronger.'
Flight 93 (2006)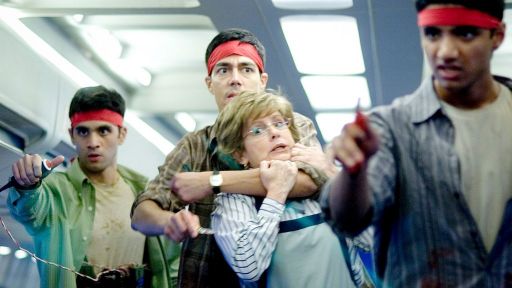 The events of September 11, 2001 are detailed in "Flight 93" for the passengers and crew of United Airlines Flight 93, which was travelling from Newark to San Francisco, California. Terrorists commandeer the aircraft being piloted by First Officer LeRoy Homer Jr. (Biski Gugush) 45 minutes after takeoff, keeping everyone on board in check by threatening them with a bomb. However, after learning of the attacks on the Pentagon and the World Trade Centre, the passengers make the decision to act independently and prevent the terrorists' goals. The Nevin Schreiner-directed movie is based on a horrific real-life terrorist attack that was stopped by the courage of regular people, much like in "Stronger."
Johnny Got His Gun (1971)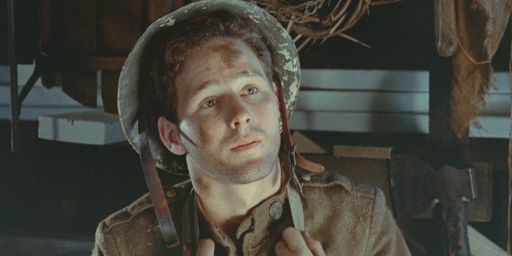 'Johnny Got His Gun' chronicles the tale of Joe Bonham (Timothy Bottoms), a soldier during World War I, and is based on the eponymous anti-war novel written by Dalton Trumbo in 1939. Trumbo also served as the film's director. After being stunned to discover that he has lost all of his limbs, along with his eyes, mouth, nose, and ears, Bonham awakens in a hospital. As a result, he will spend the remainder of his life unable to observe the outside world and unable to perform any independent tasks. Disgusted, Bonham begs the medical staff in Morse code to put the patient to sleep, but to no avail. Joe's ability to do anything but lie down is taken away from him, much like Jeff in "Stronger," and his fight to even exist given his physical state and PTSD becomes the movie's main focus.
Music Within (2007)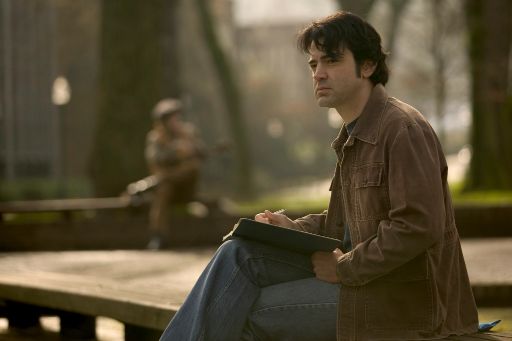 Richard Pimentel (Ron Livingston), a Vietnam War veteran who lost most of his hearing due to a bomb explosion that occurred very close to him, is the main character of Steven Sawalich's film "Music Within." Richard enrols at Portland State University after returning to the United States, where he makes friends with Art Honeyman (Michael Sheen), a poet and writer who has cerebral palsy. Richard sets out on a mission to have the rights of people with disabilities recognised through his extraordinary public speaking abilities after an incident forces both of them out of a diner because the staff there is concerned that Art will turn off the other customers. 'Music Within' is based on a true story, similar to 'Stronger,' and shows the protagonist overcoming their impairment to thrive in life and inspire others.
Patriots Day (2016)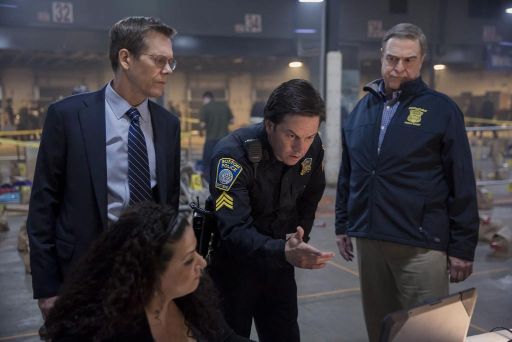 The 2013 Boston Marathon bombings were carried out by brothers Dzhokhar (Alex Wolff) and Tamerlan Tsarnaev (Themo Melikidze). The movie, which is based on the book Boston Strong by Casey Sherman and Dave Wedge, centres on Police Sergeant Tommy Saunders (Mark Wahlberg), FBI Special Agent Richard DesLauriers (Kevin Bacon), and the Boston Police Department's efforts to find and apprehend the brothers. The Peter Berg-directed film covers the aftermath of the explosions, its effects on the blast victims, and the police's quick action as well as the public's responsiveness in apprehending the offenders. 'Patriots Day' is a factual story about the Boston Marathon Bombings, much like 'Stronger,' which is also based on real events.
The Best Years of Our Lives (1946)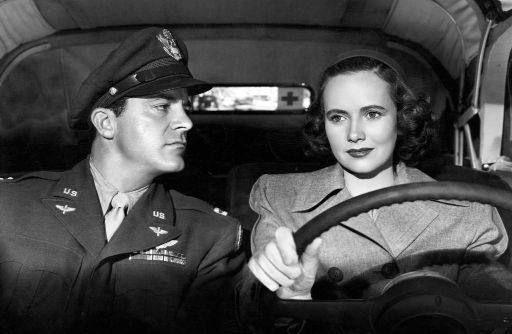 With their own wounds and anguish to show for it, three World War II veterans—USAAF bombardier captain Fred Derry (Dana Andrews), US Navy petty officer Homer Parrish (Harold Russell), and US Army sergeant Al Stephenson (Fredric March)—return home to Boone City. Homer has lost both of his hands, Al goes to drinking because of the horrors of war, and Fred is paralysed by his PTSD to the point that he cannot find a permanent work other than a one that pays very little at a drugstore. Each of the characters in William Wyler's film, "The Best Years of Our Lives," has a hard time readjusting to civilian life. Jeff, who lost both of his legs and struggles with alcoholism, echoes each of their issues in "Stronger."
Our Team DCS includes 5 different writers proficient in English and research based Content Writing. We allow them and encourage them to follow the Entertainment news all day long. Our posts, listicles and even the exclusives are a result of their hard work.