Rouzbeh Heydari is in charge of the indie psychological thriller "Neon Lights," which comes out in 2022. It is a movie that looks at tense family relationships and traumatic events from childhood. The movie does a good job of keeping the audience's attention and curiosity by keeping a lot of things unclear and mysterious. The plot of the movie is mostly about a family reunion that takes place somewhere else. What starts as a tense reunion between three adopted brothers soon turns into murder and madness. The movie's story is a lot like its main character, Clay, in that it jumps around between different ideas and plots while trying to hold on to its core to look like it has some sense of control and normalcy. The end of "Neon Lights" does not answer a lot of questions. Here are answers to some of them. SPOILERS AHEAD!
Neon Lights Plot Synopsis
In the beginning of the story, Tech Tycoon Clay Amani loses control during an interview when asked hard questions about his and his company's uncertain futures. After he lost it, he goes to therapy to talk about his problems and the past. Clay is constantly told by other characters to let go and move on, and after his therapist, Laila, told him the same thing, Clay finally listens.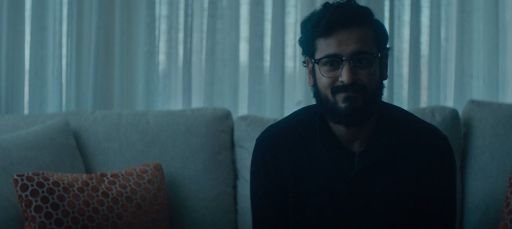 He invites his brothers James and Benny, as well as Benny's wife Clarissa and their daughter Blair, to a mansion outside of town. At the start of this reunion, there is a lot of tension between Clay and his brothers. Benny accuses Clay of leaving them and says he doesn't like or trust Clay at all. During all of this, the shadow of a man, who turns out to be Denver Kane, follows Clay everywhere he goes and haunts him.
Clay is always fighting with his mind, and he often thinks he is to blame for everything that goes wrong. He puts on a mask of stability when he's with other people, but when he's alone or with Denver Kane, he slowly but deeply starts to fall apart. The story jumps back and forth between his breakdowns in front of his therapist, his uncertain future at a mental hospital, and what is assumed to be his present with his family.
As Clay keeps going crazy because his brothers and Denver are around, bad things start to happen to his family. One by one, his family members are brutally killed, and the mystery about Clay and why he did it keeps getting bigger. Eventually, it turns out that the murders were done by the mysterious man in the shadows, Denver Kane. Clay tries to save Clarrisa and Blair by jumping around between the three plots in a crazy way.
Neon Lights Ending: Who is Denver Kane?
At first, Denver Kane is shown to be a strange man who seems to control Clay by affecting what he thinks and does. He tricks Clay over and over again into thinking that he is an important part of Clay's life and that Clay will always need his help. His character seems dangerous from the start, almost like a personification of all of Clay's fears and insecurities. Denver Kane's true identity isn't known for a while, but it turns out that he is Clay, James, and Benny's abusive adoptive father. But the person who plays Denver Kane is not the real person.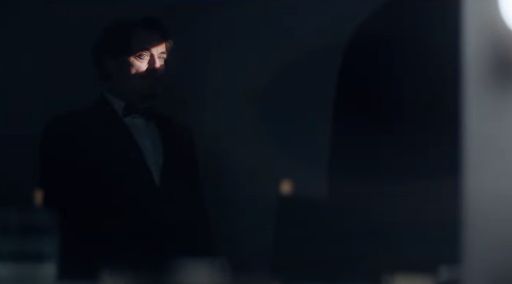 Dana Abraham, who wrote the movie and plays the main character, says in an interview that the characters of Laila and Denver are like a "angel and a devil" on Clay's shoulder. The Angel vs. Devil on one's shoulder is a plot device that is often used to show a character both the good and the bad in a situation. It also shows the difference between good and evil in that character's mind. In this case, Laila is Clay's Angel. She helps him deal with his trauma and find peace and stability.
At the same time, Denver, the devil, is almost a physical representation of Clay's trauma, which sends him down a sad, crazy path. In the story, Denver is used to show how dark and crazy Clay is. Clay's childhood traumas have shaped this other side of his personality. Even though he is shown to be "the favourite" of his father, he is still abused and hurt by his actions. Even though Clay leaves his family to get away from the abuse, he starts to hear a "voice in his head" that tells him he is stupid and makes him want to kill himself. In the movie, Denver Kane is the same voice that Clay hears in his head.
Does Clay Kill His Family?
It's only a matter of time before the first murder happens after the family gets together. On their first night together at Clay's estate, James is the first person to be killed. The next person to die is Benny, and by the time it gets to Clarissa, the killer's face is finally revealed to be Denver Kane. As Clay's madness gets worse, though, we see that he made up Denver Kane because of his trauma, and that he is the one who killed everyone in cold blood.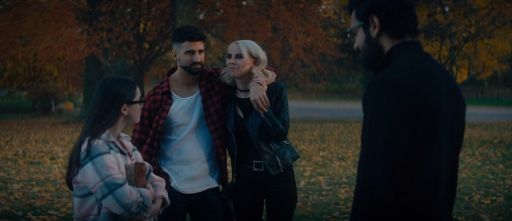 Denver Kane, who represents Clay's violent side, goes after Blair while Clay, who is out of control and crazy, tries to stop him. Clay's crazy behaviour wins out in the end, and Blair is killed. In the end, Clay is alone and can't save anyone else, so he turns to his father's ghost and his own trauma and kills him too. This is the end of the exciting slasher plot. However, Clay's therapy session comes right after it. He has dealt with his past and traumas, which is a big step forward. It was all in his head, a metaphor for the terrible things his family had done to him.
By getting them back together and then killing them in the estate in his head, he killed the trauma they had caused him, whether they knew it or not. But the question still stands: Did he kill his family or not? A shot of a newspaper article shown near the end of the movie shows the answer. It's a picture of his dad with his brothers and Clarissa, with the words "Media Mogul Kills Family" written on it. This is Clay's past, which comes up a lot in the first act of the movie. This is the terrible thing that he has to get over: His father killed his whole family, and he feels responsible because he couldn't save them.
What is The Significance of The Neon Lights?
In the whole movie, neon colours and lights are used. In one way, they are a style choice that adds to the movie's cinematography. However, they have a very different role in terms of the movie's theme. In the story, each character has their own room that is lit by a different colour of neon. Colors are often used in writing to show feelings and ideas. By giving each character a different colour, the movie links certain ideas to each of them. Clay thinks that Blair is innocent because she likes the colour pink. At the same time, it makes it hard to be independent and see the world for what it is. Green, the colour of envy and greed, is given to James. In his time with Clay, the character shows both of these traits. He wants to get something from Clay's success because he wants to be like him.
In the same way, Clay thinks of Benny as a stand-in for anger, so his room is red. He hurts people physically and is quick to lash out. His actions are always driven by his violent anger. Purple, Clarissa's favourite colour, is a sign of trust and respect. It is also a colour that is often associated with femininity, which shows why Clay likes her. All of the characters' neon-lit backgrounds are chosen based on how important they are in Clay's life.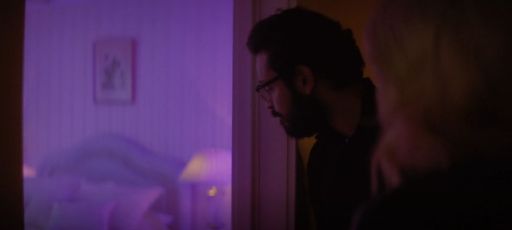 In Clay's mind, where everything and everyone is carefully put in its own box, the neon lights in the movie add to the story's plot. Neon colours are often used to warn of danger, and the fact that they are used all over the movie makes it even more suspicious and dangerous. They also have a lot in common with colours that are very bright. Clay's trauma and problems make him feel everything too strongly, so he sees these colours in the neon inside his head. He is always on the edge of losing his mind and can barely keep it together.
"Everything we see or think we see is just a dream inside a dream." The film ends with lines from Edgar Allen Poe's poem "A Dream Within a Dream." These lines are given to the audience as a parting gift. This quote says everything you need to know about Clay, who spends most of the movie stuck in his own mind and memories. It makes people wonder about the plot and how real the events are. In the last scene of the movie, when Clay leaves his therapy session, he feels relieved and at peace. But the movie ends with a shot of Denver Kane, who is a sign of Clay's traumas and is literally driving Clay's life. Clay's childhood trauma will haunt him for the rest of his life and never go away.
Our Team DCS includes 5 different writers proficient in English and research based Content Writing. We allow them and encourage them to follow the Entertainment news all day long. Our posts, listicles and even the exclusives are a result of their hard work.