Anthology films, such as 'Ajeeb Daastaans,' frequently hide a secret theme that connects the different stories. Following the critical acclaim for 'Dhobi Ghat' and 'Ship of Theseus,' Bollywood has seen an increase in portmanteau films. The contemporary romance anthology play, which includes four shorts directed by Shashank Khaitan, Raj Mehta, Neeraj Ghaywan, and Kayoze Irani, investigates how fissures in personal and social connections lead to unexpected revelations and epiphanies.
The film examines classist, gendered, casteist, and disabled identities in the Indian context, and it is shocking and profound at times, but it is always humanistic in scope. The majority of the characters in the film are faulty in some way, but because the film illustrates the grey regions of ethics and morality, they all have their own explanations for their actions. Because there are four separate stories with four different endings, some of them will compel you to seek answers, which is where we come in. Let us walk you through the movie and help you figure out the endings. WARNING: SPOILERS AHEAD.
Majnu Plot Synopsis
Babloo, a wealthy estate owner, marries Lipakshi, but their marriage is doomed due to a lack of love. In a three-year-after-the-marriage scene, a lustful guy tries to court Lipakshi in the absence of Babloo, and Lipakshi plays along carelessly, knowing the man's fate. Babloo reappears just in time and forces the man to take a poo in a tub full of hot oil, ignoring his desperate calls for help.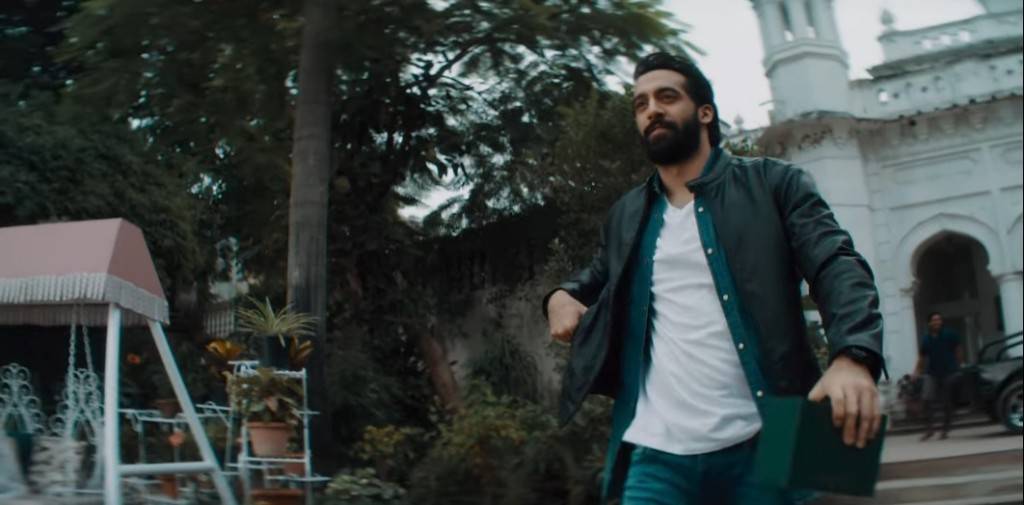 Mishra, Babloo's driver, has a handsome and capable son named Raj, who attended a Mumbai college and is looking for work in London. However, after meeting Raj, Babloo offers to recruit him for a higher salary than the London firm is offering him. Raj accepts Babloo's offer, seeing it as a profitable opportunity to redress old grievances. Lipakshi makes it clear to Raj that their marriage is on the rocks, and she persuades him to spend more time with her.
Raj is wary of getting himself into trouble, but he and Lipakshi gradually build an illicit romance while hiding from the despotic Babloo's gaze. We see a different, more sympathetic side of Babloo, a gay man who has entered a heteronormative marriage under duress. Lipakshi plots a daring expedition with Raj, but because his character is motivated by a hidden agenda, the closing minutes take an unexpected turn.
Majnu Ending: Does Babloo Kill Lipakshi?
The marriage of Babloo and Lipakshi was doomed from the start, as it was based on convenience rather than love. We've seen Babloo threaten Lipakshi with death, but the bold and free-spirited Lipakshi begs him to kill her with his own hands. Babloo is a gay man who is incapable of loving a woman.
Lipakshi is a passionate young straight woman looking for love to complete her life. Raj arrives on the scene at this point, further complicating the nuptial connection. While Lipakshi is smitten by Raj's gentlemanly demeanor, we learn later that Babloo has also fallen for Raj. Raj had infiltrated their unhappy married life to exact his own revenge, it becomes clear in the dying moments.

Babloo shattered his father's legs as a young man for breaking the headlight of the family's Mercedes, and Raj has been hell-bent on sweet retribution ever since. Raj also promises an enraged and disappointed Babloo that he will kill Lipakshi after promising her to flee with her. He betrays them both and flees to a location where Babloo cannot find him.
Babloo and Lipakshi are left to reconcile with one other in the end. Babloo holds a gun to his wife's head and tries to strangle her while she begs him to use his hands. Lipakshi, on the other hand, is expecting a child, and Babloo wants an heir to carry on the family line. He realizes that he could never have done it because of his own sexual proclivities and decides not to kill Lipakshi.
Khilauna Plot Synopsis
Children are essentially playthings in an affluent family. Giving birth to a kid can mask a lot of psychological struggle and marital strife. Everyday living is a challenge for orphaned sisters Meenal and Binny. They do, however, manage to hold their own with a little drama and cunning. Meenal works as a maid in a wealthy gated community, while her younger sister Binny attends a public school.
Meenal works in Abha's family, a compassionate woman who hasn't had the good fortune of being a mother and is consequently more concerned about bouncy Binny. The sisters' illegal electric connection has been terminated by the community's new president, Vinod Agarwal, and Meenal is looking for a means to approach Mr. Agarwal to reclaim the lights.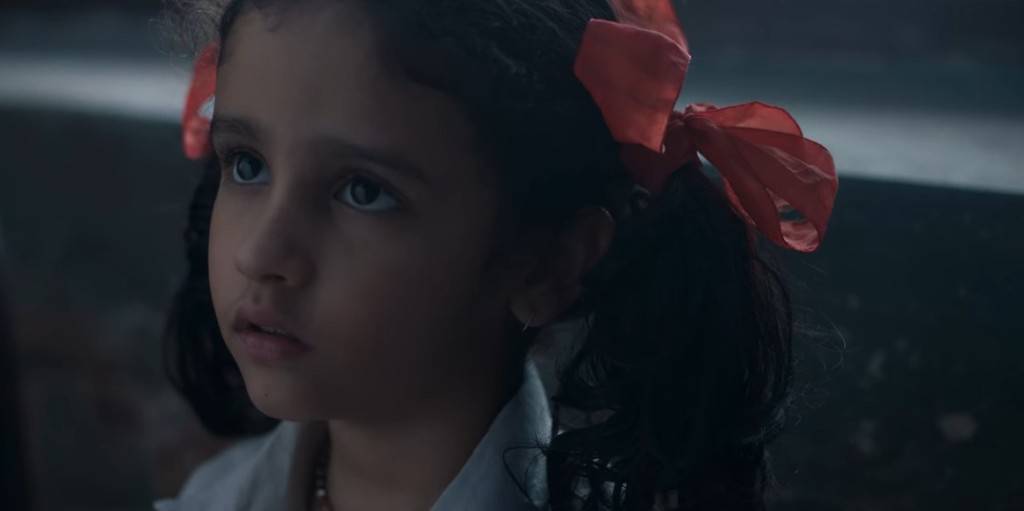 Khilauna Ending: Who Killed the Agarwal Baby?
Sushil, a poor launderer with a kiosk inside the community grounds, is Meenal's boyfriend and confidante. Meenal accepts a job in the household of Mr. Agarwal, whose passionate eyes flicker behind dark sunglasses, in an attempt to reclaim the electricity. Mrs. Agarwal is expecting a child, and Meenal is in charge of the household. Vinod tries to grope and molest Meenal after the birth of tiny Agarwal on one occasion, and she flees, screaming. Vinod, infuriated, knocks up Sushil for no apparent reason before inviting the three of them to the Agarwal family's new member's housewarming celebration. However, the youngster is pressure-cooked to death, and the ultimate twist reveals a far more horrible truth about the killer's identity.


Following the baby's terrible murder, the police summon Meenal, Binny, and Sushil for questioning. Meenal continually claims she has no knowledge of the murder, and after being beaten, Sushil tells the officer about the groping incident. Sushil reportedly admits to stealing a bottle of alcohol from the party and then causing damage to the neighborhood's main meter box. Meenal believes that the deed was carried out by the childless Abha, who was enraged by Mrs. Agarwal's virility. Abha goes to the police station to defend herself, and she appears to provide the cops critical information.
Geeli Pucchi Plot Synopsis
We can't hear what she says, but the officer returns to inspect Binny's luggage, where he discovers the Agarwal child's handheld toy. We realize that it is the juvenile Binny, not the elders, who has killed the child as he stares into the eyes of the police to declare that the child was just a toy. Binny was seen messing with the lid of the cooker in a previous episode, and the child had been roasted alive in a pressure cooker. Perhaps she became enraged when she saw Vinod groping her sister, prompting her to seek vengeance.
Geeli Pucchi Ending: Does Bharti Love Priya?
'Geeli Pucchi,' by Neeraj Ghaywan, is an intersectional narrative about two lesbians who are connected by their sexuality but separated by caste. Bharti (Konkona Sen Sharma) works in a factory, and her supervisor has recently hired Priya, a new accountant (Aditi Rao Hydari). They form an odd romance after a rocky start, but Bharti is constantly reminded of her lowly status in society.
Bharti becomes desperate to push Priya into having a child with her husband in a country where caste impacts workplace treatment. Priya is plagued by her true identity, but she is too conditioned by conventional norms to come out of her shell. Bharti uses this chance to assure her own upward mobility.
In the beginning, college-educated Bharti is enraged that a girl named Priya was hired as an accountant, despite her boos telling her that the position was not open. Bharti is consoled by her coworkers, who inform her that her lower caste origin is the underlying reason for her not being promoted to a non-menial position. However, despite a rocky start, reticent Bharti begins to fall for chatty Priya.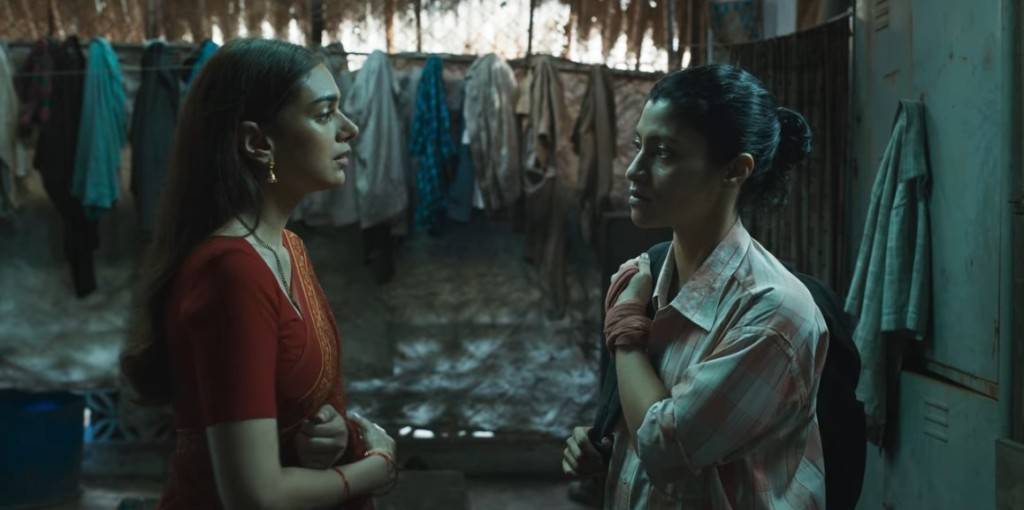 Bharti, on the other hand, is wary about disclosing her true caste to Priya, who comes from a Brahmin household. They continue to meet up around the city, chowing down on Dahi Vada (curd fritters) and strolling through the park. But life isn't all fun and games, and Priya is tortured by her sexuality, which prevents her from loving her devoted husband.
When Priya behaves strangely after Bharti reveals her true caste, Bharti is reminded of the engrained Indian societal reality of untouchability. Priya, who abandons Bharti on several occasions, makes her feel like an outcast, based on their caste identities. Bharti is forced to serve the cake to the officials when the office elders celebrate Priya's birthday.
Priya is unable to speak up for her "best friend," and Bharti obliges with clamped jaws, only to cry in the locker room. Even if Bharti loved Priya for a brief while, as she undoubtedly did, this is the moment of her anguish. Following the heartbreak, she persuades Priya to have a child, unwillingly stating that a kid is the only source of fulfillment in a woman's life, but Priya is too naive to comprehend the fury underlying the offer. Throughout the process, Bharti ensures that she gets the job she wants, and the final scene depicts Bharti's triumph over a workplace that is often eager to dismiss her.
Ankahi Plot Synopsis
The riveting final story, 'Ankahi,' by Kayoze Irani, brings the anthology drama to a close. The plot revolves around a broken marriage in which the wife becomes involved in an incredible extramarital relationship before eventually returning to her own family. Natasha and Rohan have been married for a long time, and both of them appear to care about their brilliant little daughter Samaira, though to varying degrees.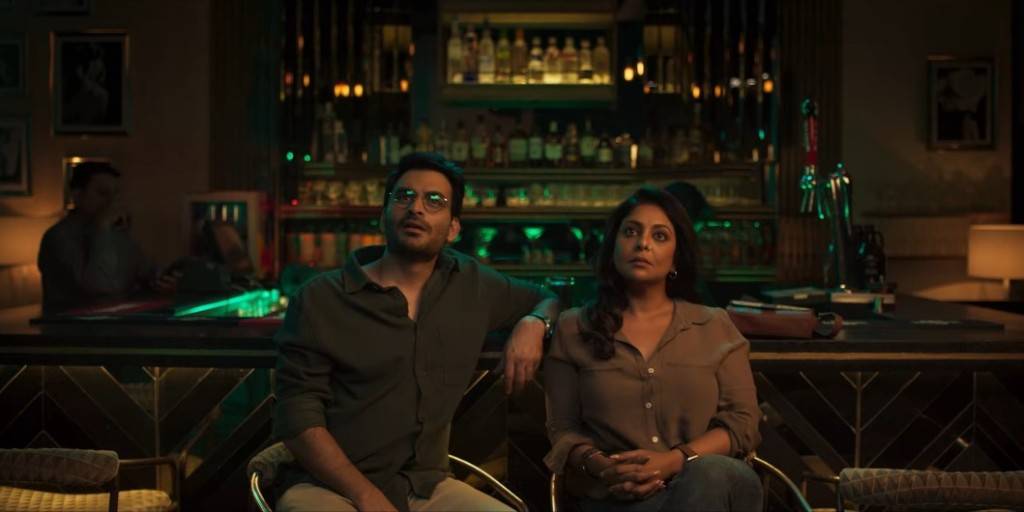 While Natasha is willing to go the extra mile to study sign language, Rohan is too preoccupied with his work. Natasha, in her forties, is going through a midlife crisis, but everything appears to be addressed when she meets a charming photographer at an exhibition. To Natasha's surprise, the photographer Kabir (Manav Kaul) is deaf and dumb, and they communicate through sign language because they don't have any other options.
While the feelings aren't spoken, there appears to be a spark, which leads to Natasha spending the night at Kabir's place. Kabir practices proposing to Natasha in front of a mirror in the morning, but when the time comes, he fails to communicate his actual feelings. Natasha departs for her house, and Kabir pursues her, only to discover Natasha's family. After coldly telling him to go, he accuses Natasha of lying through her eyes, and Natasha breaks down in tears.
Ankahi Ending: Do Natasha and Rohan Get Divorced?
Natasha's affair with Kabir appears to be putting Natasha and Rohan's marriage in jeopardy. They have a lot of conflicts, and Samaira thinks her father doesn't care for her mother. As the pair approaches the end of their youth, a schism emerges between them. Natasha accuses Rohan of neglecting their kid, and while Rohan appears to be trying his hardest, his midlife angst itself itself in violent outbursts.
Natasha, on the other hand, is very attached to her family, and a moment of indecision causes her to storm out of Kabir's house one night. While waiting on the stairwell, she receives a message from Rohan, informing her that he will not be returning home for the night. She has a brief window of opportunity to follow her heart's desire and returns to Kabir.
When Natasha gets home the next morning, she notices Rohan and Samaira having a good time. Despite Natasha's claim that Rohan doesn't make Samaira giggle, the father and daughter appear to get along swimmingly. Natasha refuses to recognize Kabir when he arrives at the residence, breaking his heart in the process. After quitting Kabir, we get the idea that Natasha returns to live a happy life with her husband.
Our Team DCS includes 5 different writers proficient in English and research based Content Writing. We allow them and encourage them to follow the Entertainment news all day long. Our posts, listicles and even the exclusives are a result of their hard work.