We have a true understanding of the potential dark side of our judicial system thanks to Netflix's "Victim/Suspect," which examines the pattern of how officials around the country treat alleged sexual assault victims. After all, it explores the fact that law enforcement frequently ignores or accuses young people of lying practically as soon as they disclose their ostensibly terrible experiences/rapes. Nikki Yovino, a convicted felon, is one of individuals who was so referenced in the original to aid in navigating the same. As such, if you're interested in learning more about her, here's what we know.
Who is Nikki Yovino?
Nikki reportedly came forward to report being assaulted and raped by two African American football players at a time when the MeToo Movement was just beginning to gain momentum. The two student-athletes allegedly raped this Sacred Heart University first-year biology major, who was then 18 years old, in the basement bathroom of an off-campus party on October 14, 2016. I don't want to be in here, and I don't want to do anything, she had said. Her police report stated, "My friends are waiting for me outside, let me go outside," but it had no effect.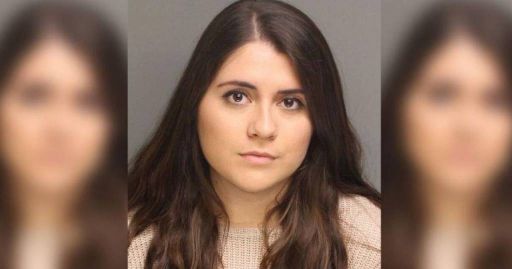 Nikki was allegedly only able to leave the loo once the men were finished, which so concerned her that she decided she had to get in touch with the police to find out the truth. When the accused were questioned about this serious situation, however, things changed as they both vehemently asserted that they had intercourse with her in the enclosed space, but it was consenting. They genuinely emphasised again and time again that there was no pressure to engage in sexual intimacy with the South Setauket, New York native who was now a Fairfield, Connecticut student.
When a detective told Nikki that there was video footage of her near the toilet on the fateful night, she recanted a tiny bit months later, although this was not particularly damaging. The testimony made against her by a fellow student, who claimed to have overheard her telling the two guys she was undoubtedly interested in having a physical relationship with them, was what was incriminating. The reason for the claim was made clear in the arrest warrant for her for fabricating evidence and fraudulently reporting an occurrence (she'd had a rape kit made).
"[Nikki] admitted that she made up the allegation of sexual assault against [the football players] because it was the first thing that came to mind and she didn't want to lose [another male student] as a friend and potential boyfriend," the official document stated in part. She expressed her belief that [the other male student] would become upset and sympathetic to her when he heard the claim. She thus faced up to six years in prison, but after pleading guilty on June 5, 2018, the punishment was lowered to three years, to be suspended after serving a year.
Where is Nikki Yovino Now?
They both had to drop out of college, it was revealed during Nikki's sentence hearing on August 23, 2018, despite the fact that her alleged attackers were never even detained in connection with the case. They did make impact statements, one of which read, "With no way to clear my name… Never again will my life be the same. The other said, "She accused me of what I believe to be a horrendous, horrific crime out of her own selfish concerns. Although I did nothing wrong, everything has been altered as a result," whereas I did nothing wrong. I am now $30,000 in debt and am only attempting to make ends meet because I lost my scholarship and my desire to continue playing football.
So it should come as no surprise that they both later launched a civil complaint against Nikki for slander and defamation, which is currently pending in court. Regarding her personal situation, despite the fact that she now has total independence, she nevertheless prefers to live a peaceful, comfortable life these days and shuns the spotlight.
Investigative Reporter Rae de Leon recently informed MovieMaker that Nikki was doing fine. "I occasionally hear from her… And I believe it was only natural for her to say, "I can't be in this movie ["Victim/Suspect"]." I absolutely respect statements like, "You can tell the story, but I cannot actively participate in it." She's doing fine, too. It's also important to note that Rae hinted in the aftermath that the former prisoner still believes the 2016 sexual assault occurred.
Our Team DCS includes 5 different writers proficient in English and research based Content Writing. We allow them and encourage them to follow the Entertainment news all day long. Our posts, listicles and even the exclusives are a result of their hard work.