Noel Biederman, a native of Toronto, Ontario, was undoubtedly one of the most divisive persons in the world for about a decade until 2015. If there is one thing that no one can deny, it is that. After all, he not only served as the CEO of the married dating site Ashley Madison during this time, but he also publicly supported it, frequently involving his wife Amanda. Now that thus much has been established in Hulu's "The Ashley Madison Affair" documentary series, let's learn more about this couple and their current situation.
Noel and Amanda Biderman's Journey
Despite being from South Africa, Amanda first met Noel in Canada in the late 1990s, while the latter was still working as a sports and real estate attorney. She previously admitted, "He was neither a suave womaniser or a clever dater," before adding, "I appreciated that he had forgotten even the modest cash for the parking metre on one of our earlier dates. People who know him largely as a charmer from his role in Ashely Madison may find this to be extremely surprising, although it is highly possible given that the website wasn't even created until 2001.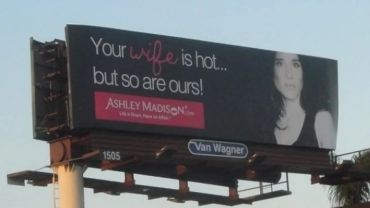 Furthermore, Noel didn't become the "King of Infidelity" until he took control of the business after Avid Life Media decided to buy it in 2007, four years after he had already wed Amanda. She was well aware of the business at this point, as well as her husband's viewpoint, as it was his earlier work with athletes that gave rise to the concept of Ashley Madison. He took advantage of an opportunity because many of his clients were juggling girlfriends and wives, and because he had read that 25% of online daters weren't genuinely single.
As she stated, "Once I understood there was a marketplace that needed to be serviced, I thought, oh god, this is going to be big…," Amanda clearly stood by him every step of the way. Since ancient times, there has been infidelity. We observe it in both the highest echelons of Hollywood and the American presidency. It's not a brand-new phenomenon; people just never record it or try to comprehend it. Noel… [recognised] a chance to delve deeper to uncover the topics people don't like to talk about and to grasp the psychology of relationships.
In the long run, Noel's relationship with Amanda appears to have benefited from his frequent public declarations that he would never cheat on his wife, despite the reality that he would contemplate it before ever considering divorce. As he put it, "If you have children you love and a home you built together and a future you planned — why would you give that up just for sex?" they both recognised they never intended to call it quits on their relationship. It therefore comes as no surprise that she frequently appeared on chat shows with her boyfriend and eventually consented to pose on a billboard for the website.
Noel once said, "I believe monogamy is worth pursuing and that it's a noble endeavour. Though only a small percentage of us will succeed at monogamy, I am aware that we weren't designed for it. According to him, "People are frequently surprised to learn that I'm the man behind [Ashley Madison]," that I'm not wearing many gold chains, that my shirt isn't open, and that there aren't many blondes following me. They might be really disappointed that I come across as a family man and that I'm a touch boring in that sense. Considering that the couple has two sons together, he is a family man.
Further stating, "I'm sure most people assume that because of what Noel does, we must be in an open relationship, but this is absolutely untrue…," Amanda continued in 2014. Our connection is wonderful, and we are honest about our wants. He responded, "The failure of our monogamy endeavour would be between the two of us. " She then said she'd be "heartbroken" if she ever learned he had been unfaithful. Of course, we wouldn't have provided each other with what we required. All of the accountability would rest there. Even more, he declared that he'd "be devastated" if he discovered her on their website.
Are Noel and Amanda Biderman Still Together?
The truth is that Noel appeared to have cheated on Amanda when, in the summer of 2015, Ashley Madison was hacked and its CEO's and users' private information was made public. After all, hundreds of his emails were exposed in this data breach, some of which hinted that he had a long-term relationship with an escort and had sent suggestive emails to other individuals. It appears as though the former CEO maintains his innocence because he remains on to the belief that adultery is not for him, even though the couple has allegedly never explicitly addressed these allegations in order to avoid drawing attention to them.
So far as we can tell, Noel and Amanda are still happily married; they are maintaining a strong Jewish home in Toronto, Ontario, where they are raising their two children as well as a dog. The former hasn't worked for Ashley Madison or its parent firm since 2015, but he's still involved in the business world and is making every effort to live up to his ideal of a happy existence. This entails making time for the things he enjoys, serving as a leader and role model for his sons, and expressing his wants and expectations to those who are close to him.
Our Team DCS includes 5 different writers proficient in English and research based Content Writing. We allow them and encourage them to follow the Entertainment news all day long. Our posts, listicles and even the exclusives are a result of their hard work.