'Paid in Full' is a crime drama film that zooms into the events of Harlem (a neighborhood in New York) in the 1980s. Ace is a young and honest man who works at a dry cleaning business. One of his close friends, Mitch, is a drug dealer who is imprisoned. Even though Ace has no experience in the drug industry, he unintentionally has some cocaine, which he sells to make a profit and frees Mitch.
Ace starts to sell drugs for Lulu, expands his empire, and breaks into the field. However, foes and backstabbing employees conspire against him to plot his downfall. If you loved the 2002 Charles Stone III directorial and are eager to learn whether the story is based on real-life events, here's all you need to know!
Is Paid in Full a True Story?
Yes, 'Paid in Full' is based on a true story, but it uses fictional characters to unravel the chronicles of Harlem drug dealers, Azie "AZ" Faison, Rich Porter, and Alpo Martinez. Due to the fictionalization of the characters, it does not capture the entirety of the three men and their story. However, it is reported that Rico (a character from the movie) is loosely inspired by drug dealer Alpo Martinez because he also moved to Washington to carry out drug deals.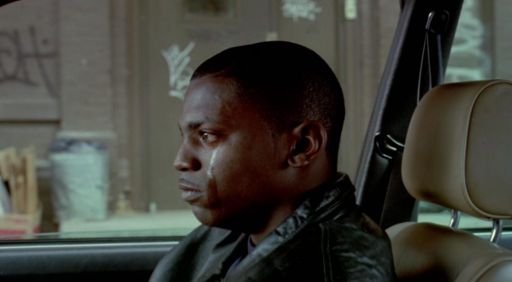 As per reports, the character of Ace is the counterpart of Azie Fashion, who was initially a small drug dealer and later owned Harlem's biggest drug business. Rich Porter, who was recognized for living an opulent lifestyle of material abundance, is likely showcased through the character of Mitch. Reports suggest that Rich was making $50,000 every week by supplying cocaine in New York. But his reign ended when a rival gang infiltrated and abducted his brother, William Porter. He was in his pre-teens when the kidnappers caught him and mistreated him for ransom.
However, the family never saw him again and had to deal with another catastrophe, i.e., Rich's sudden murder on January 3, 1990. Rich was purportedly shot in the head and chest multiple times and had $2,000 in his wallet when his body was found. No one knows who exactly perpetrated the murder of Rich and their motives. Around a month later, William's body was found by a man who was collecting coins on a bike path on December 5, 1990.
Alpo Martinez was reportedly suspected of being the murderer of Rich Porter. He was arrested for several charges and decided to become an informant to avoid life imprisonment. The last place anyone expected him to be was New York, but he was found dead in the city on October 32, 2021. He was supposedly shot five times in the chest and killed due to his road rage. Before his death, he released a tell-all documentary, 'ALPO: The Documentary,' in which he spoke about killing Rich. Alpo said, "I was meeting Rich that night, and he got into a van. Once he got in the van, I locked the doors."
He added, "As I was pulling off, I was asking him, 'yo, Rich, where did you get that coke from? That shit good was good because I wanted to make him comfortable. He's like, 'I got it from my connect.' From there, I knew he was lying. So I turned to my little man (Big Head Gary). I gave him the nod because he was short so that he could stand up in the van. The next thing you heard was two gunshots, bang bang. Richard slumped over, and it happened."
However, Azie "AZ" Faison had a redeeming arc after Rich's death. He dedicated his remaining life to saving youth from drug consumption and also created a rap group called MobStyle. He went on to release a documentary about his experiences, titled 'Game Over,' and a book, 'Game Over: The Rise and Transformation of a Harlem Hustler.' In conclusion, 'Paid in Full' is based on the real-life story that unfolded in Harlem; however, it does rely on dramatization and fictional elements to keep the plot junctures more intriguing. Moreover, the whole ordeal blew up in the gangster rap culture, and there were several songs referencing the events, making it one of the biggest controversies and tragedies of the city.
Our Team DCS includes 5 different writers proficient in English and research based Content Writing. We allow them and encourage them to follow the Entertainment news all day long. Our posts, listicles and even the exclusives are a result of their hard work.