The Hulu series adapted from Salley Rooney's novel really did a number on viewers upon its release in 2020. Normal People captures the nuance of young love and the insecurities that come with casual intimacy. Following Marianne (Daisy Edgar-Jones) and Connell (Paul Mescel), two Irish teenagers who fall in and out of an arduous friendship, the show is a self-portrait of the fast-paced modern age of attachments and miscommunication.
Normal People allows audiences to connect with the main characters by not only exploring their relationship with each other, but also fleshing them out as individuals – we experience Connell's insecurities and Marianne's aspirations. The show doesn't go soft in displaying their struggles of growing up and growing apart, mental health issues included.
At its heart, Normal People focuses on the significance of connection, however fleeting it may be. And to get over a show this powerful isn't easy. After 12 deftly created episodes, we've found ourselves yearning to see characters so vivid and realized.
To fill the void left by Normal People, we have curated a list of shows that are identical to it in many ways. Some of these shows capture growth and self-discovery, while some deal with the complex and contradictory nature of love, and others are simply filled with fondly relatable English characters. So if you're among those who resonated with Normal People and are looking for something that discovers love with the same thoughtfulness and heart, these titles are sure to interest you.
Derry Girls (Netflix)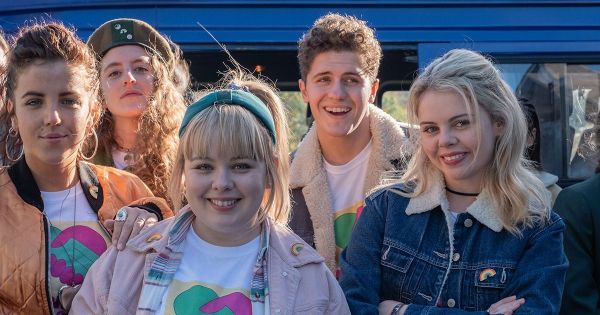 An Irish masterpiece, Derry Girls is a wonderful show about teenage rebellion, self-discovery, and vulnerability. One of the greatest relatability factors of the show is that it is set against the backdrop of the 90s in Northern Ireland, where a group of teenage girls attending a Catholic school goes through a series of events that shape them into the individuals they are. Derry Girls follows Erin and her awkward family in a politically unstable era. We get to see the heartwarming and hilarious elements of their daily life. But under the fun and games, there is a true sense of friendship among the girls and warmth in the family. For fans who cannot get enough of Normal People's perfect blend of laughter and heart, and of course, the Irish accent, Derry Girls is the perfect show.
Dickinson (Apple TV+)
Dickinson is a reiteration of the famous tale old as a rebellious 19th-century teen. This beautiful take on Emily Dickinson's work portrays the main character in a conspicuously old-fashioned setting so as to highlight the constraints of gender in society. However, the modern perspective and the brilliant soundtrack elevate the viewing experience. Hailee Steinfeld is a work of art as she stands up against the patriarchy and betrays her rather unconventional poetry. The show's female lead is a fiercely independent woman who is striving to fashion her identity in a world that expects her to conform. That reminds us a lot of Normal People's Marianne. So if you enjoyed how Normal People explores contemporary relationships, you'll definitely enjoy Dickinson's absurd period drama-ish setting and the story of self-reflection.
Feel Good (Netflix)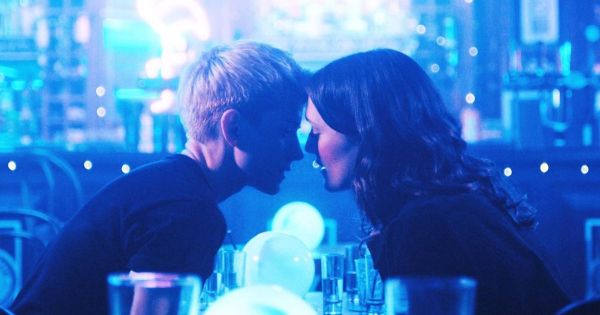 Mae Martin stars in this semi-autobiographical romantic comedy series as a non-binary comedian who is dealing with former addiction issues and exploring a new relationship with George. Mae tries to avoid an intoxicating romance as much as they do drugs, but George looks like the woman who could help her form a healthy and fulfilling relationship. Both the leads are deeply flawed, much like ourselves, addressing and fighting their unhealthy patterns when it comes to connecting with a person. In all its messiness, Feel Good is an honest and humorous take on self-growth.
Fleabag (Amazon Prime)
Phoebe Waller-Bridge writes and stars in this hilarious British comedy-drama series about a dry-witted, grief-struck woman in her twenties who doesn't have a filter on what she says or does. Honestly, we worship the ground Waller-Bridge walks on, so having a show solely dedicated to her while she breaks the fourth wall and talks directly to the camera? We're sold. Fleabag hides under the pretense of sardonic humor so doesn't have to deal with her feelings, until a very attractive priest sees right through her. Fleabag is similar to Normal People as it casually addresses mental health and human flaws with the help of a funny and relatable protagonist. It heavily relies on human connection, the fear of being vulnerable, and overall, yearning for something real.
High Fidelity (Hulu)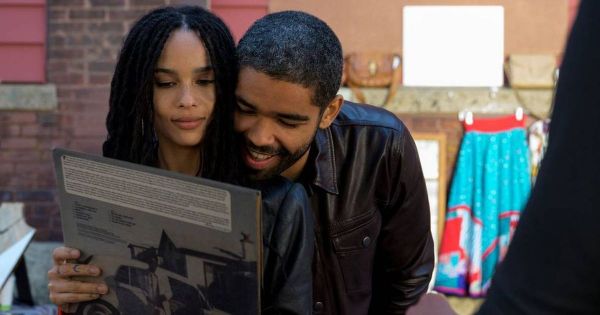 Based on the 1995 novel by Nick Hornby, High Fidelity follows the story of Rob (played by Zoë Kravitz), a record store owner, as she tries to get over a past relationship in the pacing world of millennial heartbreak and self-realization. The show is an entertaining take on the idea of moving on as it uses music and pop culture references to delude the pain of losing someone. There are many similarities between High Fidelity and Normal People for fans to enjoy. Like Normal People, the show navigates dating and the awkwardness that comes with it beautifully. The characters are very realistic as they confront their flaws and yearning for fulfillment. And that's not all. High Fidelity cleverly drops catchy indie-rock numbers like "Most of The Time" by Bob Dylan and "Everybody's Gonna Be Happy" by The Kinks.
LOVE (Netflix)
Created by Judd Apatow, Love is a romantic comedy-drama series that follows the rocky relationship of Mickey and Gus. The two are very opposite – Gus is socially awkward, and Mickey is addicted to physical intimacy. The show is a bold and unfiltered representation of modern relationships and how easy it is to disconnect with people. Mickey and Gus share some heartwarming, insightful moments, but they're sometimes crude and humiliating toward each other. They both have commitment issues and habits of self-sabotage. Pretty relatable, right? Love takes a very raw and authentic stance on love, which makes it delightful and endearing.
Love, Victor (Hulu)
Love, Simon stole our hearts when it came out back in 2018, so it is only natural that a spin-off would send fans into a frenzy of excitement. Love, Victor follows Victor, a closeted teen on the path of self-discovery. When things get rough for Victor at Creekwood High School, and he doesn't feel comfortable enough talking about it at home either, he reaches out to Simon. The show tackles sensitive subjects such as teen troubles, figuring out sexual orientation, and dealing with parents and peers. It takes you on an emotional journey, making you invested in the characters and rooting for their happiness. Like Normal People, Love, Victor also appreciates the nuance of young love and relationships with heartfelt candor.
Lovesick (Netflix)
Netflix's Lovesick follows Dylan, a 20-something hopeless romantic with a fair amount of dating experience. In his search for "the one", Dylan's had many partners throughout the years, and when he's diagnosed with chlamydia, he's forced to reconnect with the said partners for total transparency. The show uses humor and honesty to portray the messiness of relationships and confronting exes. Lovesick uses an offbeat premise to teach us about love and how it molds us into who we are. If you've fallen in love with Connell and Marianne from Normal People, you're sure to fall in love with Dylan and his best friends Luke and Evie.
Modern Love (Amazon Prime)
Modern Love is an adaptation of essays from The New York Times' column of the same name. A show that reenacts personal stories of people from the city is sure to pull the heartstrings of many. The anthology series follows a different character with each episode – the central theme being all about finding and losing love. With a star-studded cast including Kit Harrington, Anne Hathaway, Dev Patel, Tina Fey, Andrew Scott, Zoe Chao and more, we see love being displayed in all its glory. Whether the show's dealing with a character's personal struggles, a longtime commitment, or a blooming romance, Modern Love explores the ordinary moments that shape our connections with other humans with care.
Sex Education (Netflix)
Sex Education is a coming-of-age British comedy-drama series about a socially awkward high school student Otis (Asa Butterfield) who opens a sex therapy clinic at school. The show explores teenage angst surrounding relationships, identity, and physical urges with a pinch of humor. The un-typecast lead characters of the show are all lovely and compelling. From Eric's ever-so-lively queer personality to Maeve's trade with bringing Otis his clients and sharing the profits leading up to a riveting and torturing will-they-won't-they, we're taught about the power of friendship and introspection. The show is perfect for people who wanted to see more of Connell and Marianne in high school.
The End of the F***ing World (Netflix)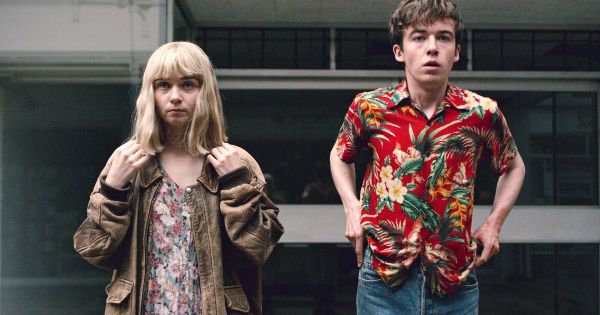 An unconventional teenage love story that combines dark humor and elements of surprise, The End of the F***ing World follows 17-year-old James (played by Alex Lawther), who is beginning to realize that he may be a psychopath. His first "target" Alyssa (played by Jessica Barden), is a charming and quick-witted classmate who, with her quirky and rebellious nature, leads James to a change of heart. James and Alyssa are more alike than they let on because they're both misfits battling loneliness and seeking to be understood. Compared to Normal People, the show touches on themes of human connection and how scary growing up can be.
Our Team DCS includes 5 different writers proficient in English and research based Content Writing. We allow them and encourage them to follow the Entertainment news all day long. Our posts, listicles and even the exclusives are a result of their hard work.