Twenty-Twenty: Dangerous Games carefully examines one of the shocking incidents of identity fraud that have occurred in recent years and affected the entire world. Although basically just three persons were engaged, it generated many concerns about internet security and morality. In order to create an online relationship between Paris Roxanne, a teenage model, and Chris Andersen, an NBA player, Shelly Chartier impersonated both of them in 2011. She not only planned their interactions over a period of months, but she also intimidated and blackmailed them. Paris was extremely little at the time, so the trauma undoubtedly had a negative impact on her. So, if you're curious about how she's doing these days, check out what we discovered.
Who is Paris Dunn?
Paris Dunn, a resident of Los Angeles, California, started out as a teen model because she wanted to pursue a career in the entertainment industry. She quickly gathered a large following on a number of online platforms because to her endearing nature and attractive looks. But Paris liked utilising social media, just like any other typical teen, to show her affection for her favourite public figures. She was just seventeen years old in October 2011 when she made the decision to communicate online with Chris Andersen, a budding basketball star. In an effort to get his attention, Paris apparently posted her phone number as a remark on his Facebook profile.
View this post on Instagram
A few days later, Chris surprised the aspiring model by replying with his phone number, and the two hit it off right away. Months of flirtatious texting and passionate discussions followed, with Paris gushing about her connection to the attractive athlete. She had no idea that she had fallen for a significant catfishing scam. Shelly Chartier, a 27-year-old resident of Manitoba, purposefully made bogus social media profiles using the names of Paris and Chris, and she was the one who had been texting them both while posing as the other.
Paris and Chris were conversing more with Shelly over the course of those months than with one another, something they were unaware of. They also exchanged nude images of themselves, but she was in charge of this communication. The catfisher, however, did not stop there and made a third bogus profile using the made-up name Tom Taylor. By messaging Paris under that account and claiming to be Chris Andersen's best friend, Shelly persuaded the adolescent model to visit the basketball player in Dallas.
Surprisingly, 33-year-old Chris thought Paris was 21 like she supposedly made herself out to be, despite the fact that she was a child. Nevertheless, she made the trip to Dallas in December 2011, where they allegedly had an intimate weekend together. Surprisingly, Paris later acknowledged that her interactions with Chris seemed a little strange and that many of their talks didn't make sense. But as soon as she got back to Los Angeles, things started to go south when Shelly started harassing her nonstop using the Tom Taylor profile.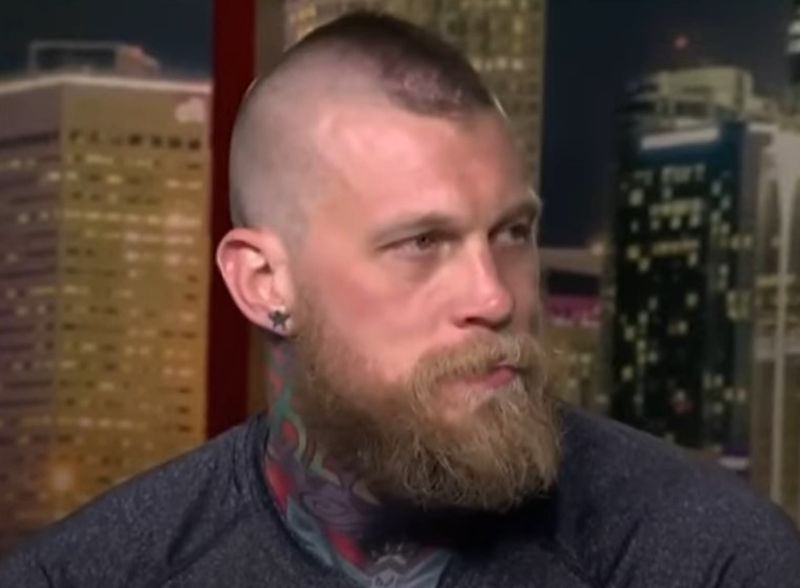 In addition, the Manitoban started using the nude photos the adolescent had sent Chris as a form of blackmail in February 2012 after she said she would visit another basketball player and threatened to release them. Furthermore, it is said that Shelly threatened Paris with grave consequences, including "getting her raped or even killed." The young model confided everything to her mother out of fear for what she was going through, and they went to the police. After that, Shelly attempted to extort Chris via email while posing as the teen's mother, which led to his attorney paying her to leave.
Ultimately, Chris' career was on the point of failure in May 2012 when the authorities searched his home on suspicion that he had child pornography. Thankfully, it was quickly established that Shelly Chartier was the brainchild behind the entire catfishing plan and that they had never actually communicated online. Shelly was detained and charged with a number of offences after the Manitoba IP addresses of the fictitious accounts were discovered.
Where is Paris Dunn Now?
Paris and Chris were glad when Shelly was captured, but they also felt traumatised. It specifically took the teen a long time to feel comfortable and like normal again. Nevertheless, she made the decision to concentrate on her job and featured on the TV programme "Catfish," where she exposed the general public to her terrifying experiences. Interestingly, that wasn't the model's only appearance on the programme; subsequently, she was once again involved in a situation in which her images were being used online to deceive other people.
View this post on Instagram
In 2016, after Shelly had served her sentence, Paris reportedly feared that she might resume her fraudulent practises. The latter expressed her dissatisfaction with Shelly's sentencing and wished she had received a longer prison term. Paris now works as a successful model for Famous Chick Agency and has a large following on social media, in addition to her appearances on "Catfish." Despite her terrible history, the Southern Californian model has taken back the internet world under the guise of Paris Dylan and routinely updates her admirers on all of her accomplishments.
View this post on Instagram
In addition to her modelling jobs, Paris loves music and travels a lot. She was really introduced to famed singer Don McLean by the latter, who is well known for his timeless hit "American Pie." According to sources, Don and Paris started dating in March 2018, when she was 24 and he was 73. Despite the criticism from the public due to their age gap, the pair is still going strong, and the talented model joins her boyfriend on his international music tours. Paris' success after overcoming her difficulties is admirable, and we wish her nothing but the best in the future.
Being a binge-watcher himself, finding Content to write about comes naturally to Divesh. From Anime to Trending Netflix Series and Celebrity News, he covers every detail and always find the right sources for his research.