On May 10, renowned television personality Rolf Harris passed away from throat cancer and age-related problems. Two weeks after his death was announced, the public's curiosity in the sexual offender's life was rekindled.
People are curious to learn more about Harris' personal life, particularly his wife and family's specifics. The former actor and comedian was married once in his life and remained with his spouse up until his final breath. Here is what we know about Alwen Hughes, the spouse of Rolf Harris.
Who is Rolf Harris' Wife: Alwen Hughes?
Hughes was raised in Wales after being born in London in December 1931. She went on to seek a profession in jewellery and sculpture, and in an art school, she met Harris. The former presenter passed away in May 2023, after which the couple had been married since 1958. The couple reportedly made the decision to have a poodle serve as a bridesmaid during their wedding.
Hughes supported her husband throughout his 2014 court case in which he was accused of sexual assault. She asserted that her husband was innocent and accompanied Harris to all court appearances and hearings. She is reportedly suffering from Alzheimer's disease at this time, and Harris is supposed to be her only carer.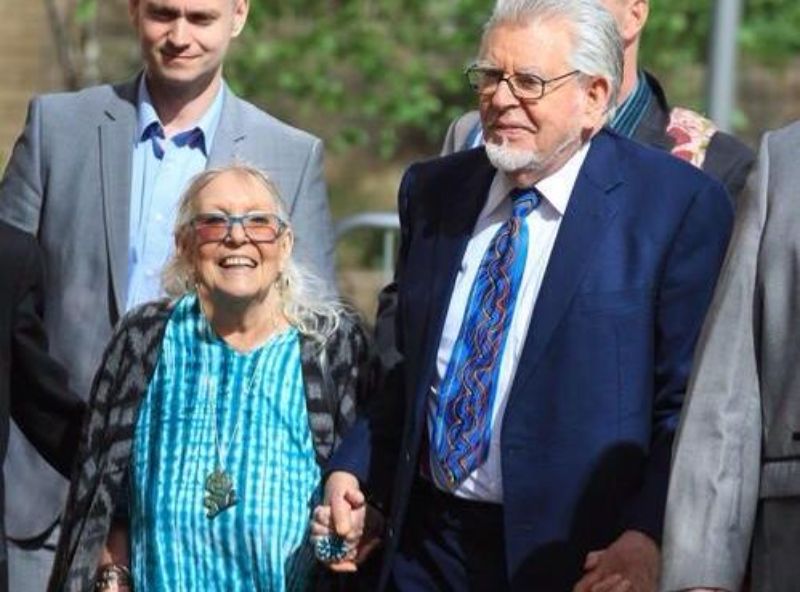 Harris filed a legal appeal to have his sentence overturned in 2017 and listed his wife's passing as one of the justifications. "Although I'm relieved that it's all done, I don't feel like I've won; I just feel relief. We just want to enjoy the time we have left together because I'm 87 years old, my wife is sick, and that's all we want to do," he remarked at the time.
Harris spent his final years with Hughes in their Bray mansion after being freed. Over the years, the couple's health deteriorated, and according to their neighbours, they hardly ever left their home.
Hughes was Forced to Watch as Harris Harassed Women
Chris Brosnan, a family friend of Harris', alleged earlier that he used to harass women in front of his wife, who was made to see the entire incident. In an ITVX documentary, Brosnan said, "When it came to women, it was impossible for Rolf to think about his wife and his daughter."
He said, "He would take a woman's hand in front of Alwen, hold it, and pull her closer to them. Then he would start kissing them all the way up their arm and he'd get up to their neck and then he'd be kissing their neck."
Harris has a Daughter Named Bindi Nicholls
In addition to Hughes, Harris' family included his daughter Bindi Nicholls, who is 58 years old. Bindi, like her mother, defended her father during his 2014 court case and insisted that he was innocent.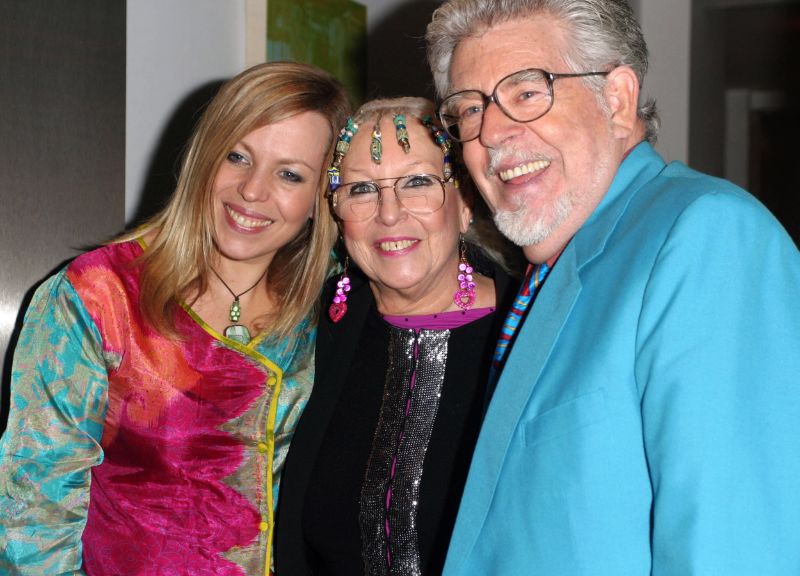 She also authored a book titled Living With A Pervert in which she discussed how Harris's alleged victims misinterpreted his intentions. "Dad grew up watching Carry On and Benny Hill flicks. He is Australian, which in those days was a rather chauvinistic place for men, she said.
"Since he is from that time period, he occasionally cracks non-PC jokes. I have met many men from my dad's generation who are like that, but he loves to flirt, which he does very openly, much to my discomfort," Nicholls continued.
Follow this space for additional news and updates.
Being a binge-watcher himself, finding Content to write about comes naturally to Divesh. From Anime to Trending Netflix Series and Celebrity News, he covers every detail and always find the right sources for his research.