California's Los Angeles Everyone will embark on a journey with Rian Johnson that will blow everyone's minds and have viewers on the edge of their seats at all times. Johnson is making his long-awaited 10-year return to television with the new Peacock series "Poker Face," which will feature Natasha Lyonne in the title character. The case-of-the-week series will mostly centre on Charlie Cale, a casino employee whose life is turned upside down when she learns about a murder and is forced to flee.
The style of the show is known as "howcatchthem," sometimes known as a "inverted detective story," and it involves showing or describing the crime from the outset, generally along with the identification of the culprit. The detective's efforts to unravel the riddle are then described in the story. Fans anticipate another hit from Johnson, who is releasing this title for the first time in the aforementioned genre.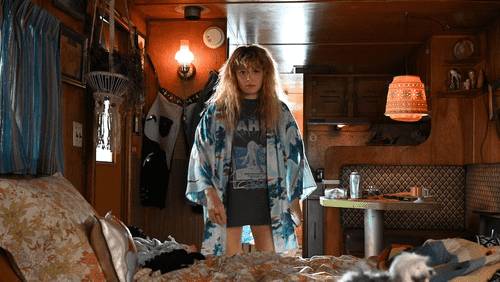 Johnson has filmed in breathtaking places and given viewers suggestions for where to travel for enjoyable vacations in his past films. He travelled to Greece to film "Glass Onion: A Knives Out Mystery" and left everyone in awe of the breathtaking location. It will be fascinating to watch how Johnson and his team looked for locations that could blend seamlessly with the gloomy ambiance.
So, where was the programme shot? Check out the sites where the Peacock series was filmed.
Ulster County – New York
Johnson has made the most of New York's beauty and rawness, which has long been a top shooting location. Ulster County, a county in the state of New York near the Hudson River, is where some of the most crucial scenes are filmed.
Orange County – New York
This is a nation that has previously been used frequently to film a number of projects. Orange County is located in New York's Mid-Hudson Region of the Hudson Valley Area and is a member of the Poughkeepsie-Newburgh-Middletown MSA. The "Poker Face" crew set up camp in Umbra of Newburgh in the city of Newburgh, just like every other production. It is a production facility approved by the NYS and is home to four circular stages of various sizes. A scenic/construction space for setting up sets, lighting gear, green rooms, wardrobe rooms, and lots of parking for crew and additional trailers are also included in the property.
View this post on Instagram
Middletown – New York
The main city in Orange County is Middletown, which is located close to the Wallkill River in the Hudson Valley of New York. I'm Thinking of Ending Things (2020), Sudden Death (1995), Handsome Harry (2009), and many others are among the many titles.
Albuquerque – New Mexico
The cast and crew of "Poker Face" have arrived in New Mexico to film the series, according to Rian Johnson. The most significant scenes of the series were afterwards filmed in Albuquerque, New Mexico, which has recently proven to be a fantastic setting for filming. Duke City, better known as Albuquerque, is the largest city in New Mexico. Albuquerque, which is in the high desert, has more than 310 days of sunshine annually, which helps keep film teams on schedule with few weather-related delays.
View this post on Instagram
Albuquerque has become a well-known location for filming in recent years thanks to acclaimed productions including "Breaking Bad," "Better Call Saul," "The Cleaning Lady," "Stranger Things" Season 4, "Army of the Dead," and "The Last Stand."
Other Locations
In addition to the locations indicated above, the series also shot a number of scenes throughout the Hudson Valley. Many of the show's scenes were filmed at places like Accord, New Paltz, Olivebridge, Beacon, Garrison, Middletown, Newburgh, New Windsor, Poughkeepsie, and Walden.
On Thursday, January 26, at 3:01 a.m. EST, "Poker Face" will make its television debut exclusively on Peacock.
Being a binge-watcher himself, finding Content to write about comes naturally to Divesh. From Anime to Trending Netflix Series and Celebrity News, he covers every detail and always find the right sources for his research.