R&B artist R. Kelly, who was convicted on federal racketeering and sex trafficking charges and sentenced to 30 years in prison, won't be facing state-level charges in Illinois. In order to save "limited resources" in light of the disgraced star's 30-year sentence in New York and upcoming sentencing in Illinois, all state-level charges filed in Cook County, Illinois have been dismissed.
Why R. Kelly Won't Face State-Level Charges?
The state of Illinois chose to abandon all of its allegations against R. Kelly, a convicted sex offender. At a news conference on Monday (Jan. 30) in Chicago, Cook County State's Attorney Kim Foxx confirmed the information.
Given the lengthy sentences associated with his crimes, Kim Foxx disclosed that the disgraced R&B singer, whose full name is Robert Sylvester Kelly, would not face state-level charges in Illinois. She stated, "Our office has decided not to continue to invest our limited resources and court time with the charges that we previously charged [against] due to the substantial punishments that these convictions hold."
After being found guilty in a federal court in New York last year, R. Kelly was given a 30-year jail sentence. After obtaining a sentence in Chicago for crimes in federal court in Illinois, he also faces an extra 10 to 90 years in prison. Kelly was convicted guilty of sex trafficking, creating child pornography, racketeering, and many other crimes in these two federal trials.
More About Charges In Illinois
Kim Foxx, who spoke about her own experience as a victim of emotional abuse during the news conference, became extremely emotional as she acknowledged that the decision might be disheartening for the four victims in the state.
I want to acknowledge that when we brought these accusations forward, we did so because we thought the claims to be credible," she continued. And we thought they need to have the chance to have the accusations heard.
On "10 charges of aggravated criminal sexual abuse related to claims made by four women," Kelly was charged in Cook County. Three of t he ladies were minors when he committed these crimes, it should be mentioned. All of these Black women who came forward thought they would be heard, according to Foxx.
I want to acknowledge that when we filed these charges, we did so because we thought the accusations were credible and that the defendants deserved a chance to defend themselves.
Foxx further disclosed that in 2019, her office requested that these victims come forward and tell their stories. These women, she continued, "should be applauded for their bravery and their tireless pursuit of justice, regardless of the time it took." These cases' underlying evidence was utilised in federal court to find Kelly guilty.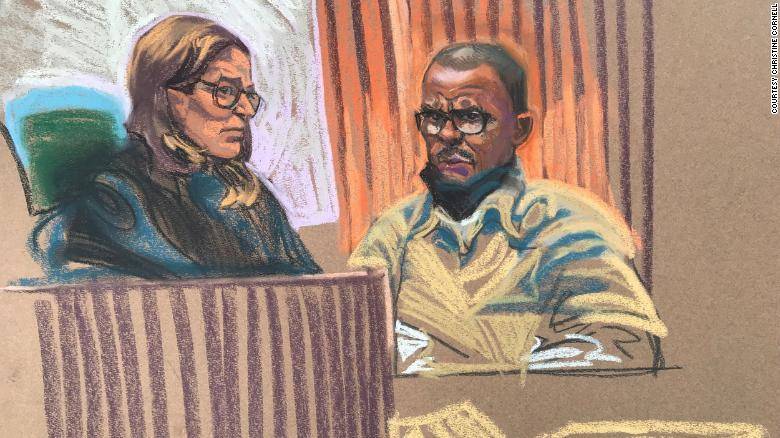 The multiple Grammy Award winner, 55, was found guilty in a New York court and received a 30-year prison term for systematically abusing young followers, some of whom were just minors, over the course of decades.
Kelly's defence attorneys requested a sentence of 10 years or less, arguing that the prosecution's request was "tantamount to a life sentence." The prosecution urged the judge to sentence Kelly, 55, to more than 25 years in prison.
When giving the ruling, District Court Judge Ann Donnelly said: "You left a trail of damaged lives in your wake. She also took into account Kelly's own difficult past, which included his alleged abuse by a family member and a landlord as a child, according to his attorneys. It might provide an explanation for your behaviour, at least in part. The judge said that that most definitely is not an excuse.
Kelly is due to appear in court today on the indictments even though the state-level charges have been withdrawn (Jan 31). There are ten counts of aggravated criminal sexual abuse included in this. Kelly won't be eligible for release until he becomes 80, according to the terms of the New York sentence he received last year. Don't you believe that for his crimes, he should be given a life sentence or the death penalty?
Being a binge-watcher himself, finding Content to write about comes naturally to Divesh. From Anime to Trending Netflix Series and Celebrity News, he covers every detail and always find the right sources for his research.