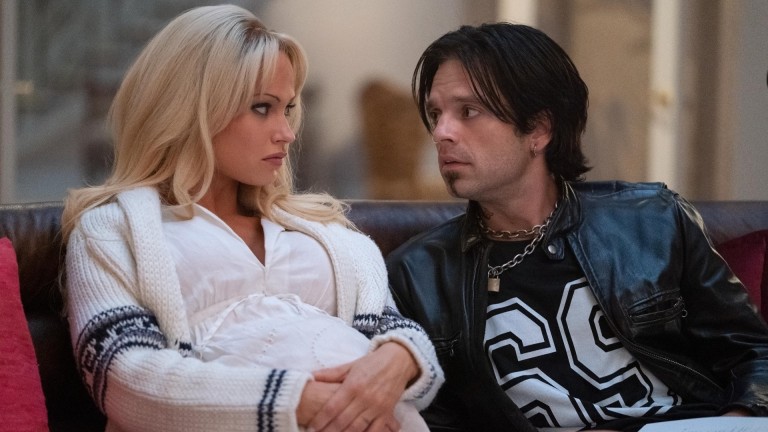 Who Is Rand Gauthier? Pam & Tommy Character| How Real Is The Series?
One of the most important moments in the early history of the internet was the unauthorised distribution of the sex tape with Baywatch actress Pamela Anderson and Mötley Crüe drummer Tommy Lee, according to the Hulu series Pam and Tommy.
Few cultural observers had any actual sense of precisely how quickly something could become viral back when dial-up internet access was the norm for browsing the web, especially when it came to the racy lifestyles of celebrities. But everything changed when the first significant sex tape of the internet era arrived in the world. All parties involved, from the tape's "stars" to Rand Gauthier, the disgruntled contractor who initially stole it, were affected significantly by the Pam and Tommy tragedy.
A wonderful story is spun by Pam and Tommy. Despite not having Pamela Anderson's approval or involvement (which is undoubtedly a shame), the Robert Siegel series actually feels like it's giving the entire tale of a significant point in her life. However, the show is simply fulfilling its obligation to entertain viewers by making that story seem true and conclusive. Is the narrative of Tommy, Pam, and their sex tape depicted in Pam and Tommy absolutely accurate? How many of the occurrences portrayed in Pam and Tommy actually did occur?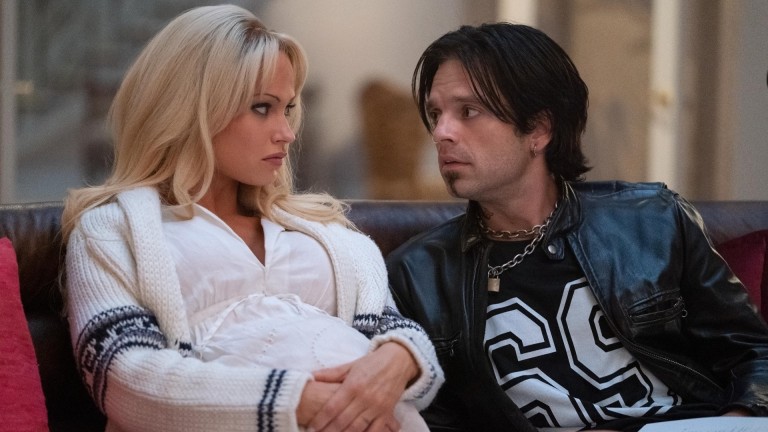 Pam and Tommy is shockingly accurate to real life when compared to certain prominent sources, such as the 2014 Rolling Stone article and some passages from Tommy Lee's autobiography, Tommyland. Although some minor details have been altered here and there, most events unfold as they are recounted in detail in primary sources.
Even the ridiculous scenario where Tommy Lee's infamous penis converses with him is somewhat based on reality! It is based on a conversation between Lee and one of his members that occurs in a similar scene in the first chapter of his book. This is being true to one's sources.
Here are some additional instances where Pam and Tommy parallels the true narrative of its main protagonists.
How Did Pam and Tommy Meet?
The whirlwind affair between Pamela Anderson and Tommy Lee is depicted in "I Love You, Tommy," the second episode of Pam and Tommy. The story goes that Pamela meets Tommy in a bar and they instantly feel a strong attraction to one another. Lee makes the decision to accompany Anderson to Cancun where she is attending a conference for Baywatch's syndicators following a night of canoodling with Anderson.
After successfully persuading Pam to abandon certain work-related duties, the two engage in a wild 96-hour romance that ends with Pam accepting Tommy's marriage proposal. Even then, when they return to the United States, they don't even start to consider issues as basic as, "Whose house will we reside in?"
Although this particular circumstance seems to be made for television, it truly happened pretty much the way Pam and Tommy portray it! In less than a week, Pam and Tommy actually got married after meeting.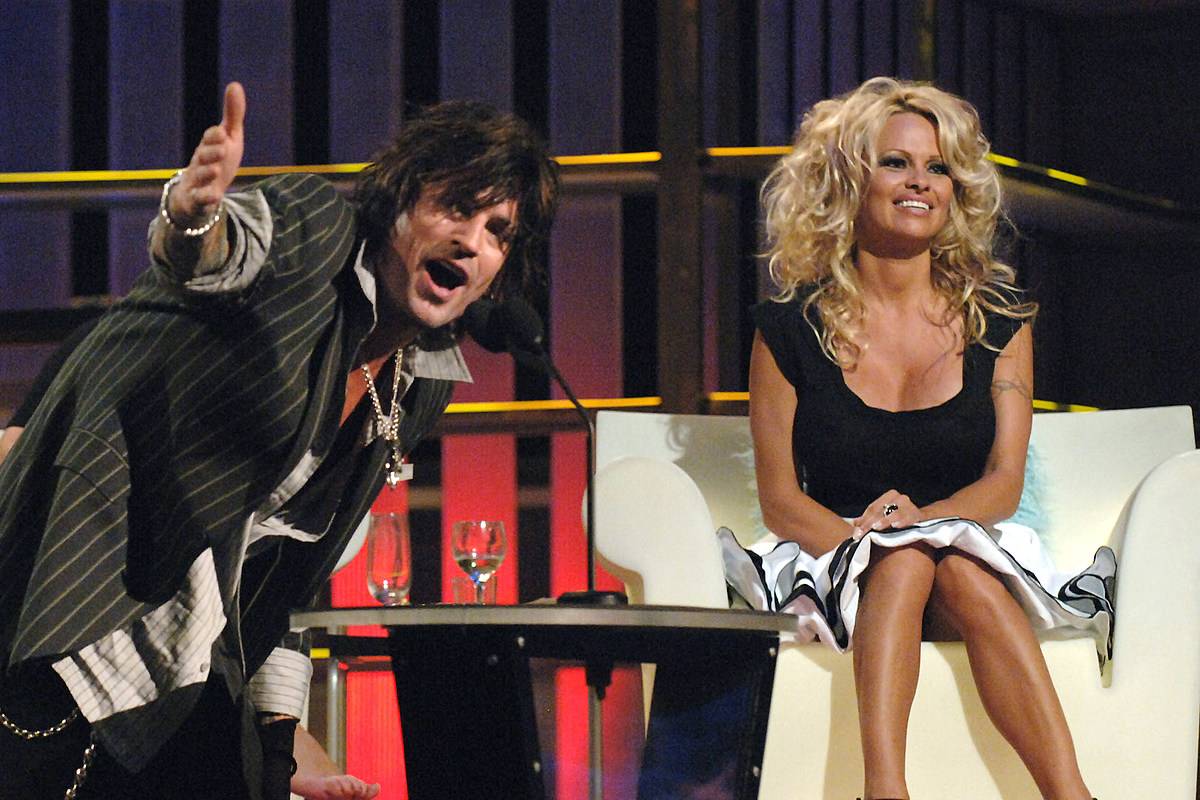 Rand Gauthier
The contractor who Tommy Lee stiffed (excuse the pun) is Rand Gauthier, played by Seth Rogen in Pam and Tommy, which is what set this whole thing off. Gauthier, the protagonist of the series, has an odd past and a variety of fascinating quirks. Unbelievably, several of those characteristics were taken directly from the real-life individual.
Dick Gauthier, who appeared in the Bye, Bye Birdie original Broadway production, is the father of Rand Gauthier. Rand hung out on enough pornographic sets to get the occasional invitation from directors to act in sequences, sort of following in his father's footsteps into the "entertainment industry." Rand eventually made an appearance in 75 pornographic movies and wed porn star Erica Boyer. The couple got divorced in 1991, but Boyer afterwards remarried a man (she is likely bisexual, not a lesbian as depicted in the show).
Gauthier had a similar interest in mysticism and other global faiths like his television counterpart. Additionally, he has been labelled as a conspiracy theorist and auto aficionado.
Gauthier stated to Rolling Stone in 2014, "I believe in reincarnation and this is kind of my vacation life." I need to return and take the next opportunity seriously.
For his part in the theft of the Pam and Tommy sex tapes, Gauthier was never sent behind bars. He was still residing in Santa Rosa, cultivating marijuana, and carrying on with his employment as an electrician at the time that Rolling Stone piece was published.
Selling the Tape
It looks like what happened to Rand Gauthier after selling the recording is straight out of a movie (or a TV show in this case). His transgressions are promptly atoned for, and he soon finds himself under the control of organised crime, eventually collecting money for a mafioso. Doesn't seem very cinematic, do it? It just so happens to be true, too.
After taking the tape, Gauthier visits Milton "Uncle Miltie" Ingley, a porn producer, as his first destination (played by Nick Offerman in the show). Finding a distributor for the tape proved to be a genuine challenge for Gauthier and Ingley (the original of which they ultimately destroyed). Ron Jeremy and other titans of the porn industry turned them down, so Ingley and Gauthier struck a deal with Louis "Butchie" Peraino, a capo in the Colombo crime family of New York. Previously, the Peraino family was well known for releasing the notorious "Deep Throat" '70s porno.
Ingley moved for Amsterdam because it became challenging for Peraino to repay the interest they owed due to persistent knockoffs and bootlegs of the tape. Gauthier hid out at the residence of porn director Fred Piantadosi, also known as Fred Lincoln, back at his house. However, Peraino's team eventually caught up to him. To make Gauthier's tongue more pliable, Peraino made him consume bing cherries dipped in everclear. When it became apparent that Gauthier didn't have his money, Peraino hired him to work as a mob collector. According to the Rolling Stone article, Gauthier's approach to collection is as follows:
He would put on sunglasses, a baseball cap, and a beard, and walk up to the person who owed the money holding what looked like a cup of coffee. Ammonia was present instead of coffee. Then, after breaking the victim's collarbone with a metal handle from a mop wringer, Gauthier would walk a few blocks, get in his plateless Dodge van, and drive off.
The Heist
With a few major deviations, the way Tommy Lee treated Rand Gauthier and the ensuing heist played out on the show essentially mirrored as it transpired in real life. Lee genuinely baulked at paying Gauthier $20,000 for his labour on the opulent property owned by Lee. Until he went back to get his tools and Lee threatened him with a rifle, Gauthier seemed ready to cut his losses. Gauthier has been determined to exact retribution ever since.
While the theft is depicted as occurring quite swiftly, Gauthier actually spent the entire summer planning it. The specifics of it unfolded very much as planned once he was prepared. The robbery took place at 3 a.m. in 1995, five days before Halloween. In order to seem as a dog on security footage, Gauthier really crawled around the property while wearing a Tibetan yak fur on his back. The safe was in Lee's garage, not in a dark closet as Pam and Tommy suggested.
With the exception of Lee's arsenal of weapons, Gauthier acknowledges discovering everything in the safe that Lee and Anderson claim was taken. How Gauthier managed to take the incredibly hefty safe from the house is one component of the crime that is still not entirely understood. Gauthier insists that he carried out the crime by himself and moved the safe with a U-Haul dolly. He might have had outside assistance, most likely in the form of Troy Tompkins, another contractor who got screwed. According to Lee, Gauthier may have utilised a crane to move the safe, and in 1995 and 1996, Gauthier related various versions of the incident to several of his acquaintances.
The Penthouse Lawsuit
Rand's life throughout this incident is better known to us than Pam and Tommy's, who rightly declined to be interviewed for Rolling Stone's piece on Pam and Tommy. However, we are aware of some of the significant incidents they went through.
It wasn't until 1996 that Anderson and Lee realised their safe had been taken. They recruited Anthony Pellicano as a private investigator shortly after filing a police report. Like in the show, Pellicano quickly ascertained who had taken the recording and sent a gang of bikers after them to find them.
In the fifth episode of Pam and Tommy, "Uncle Jim and Aunt Susie in Duluth," Anderson and Lee make a crucial error in judgement that leads to their preemptive lawsuit against the magazine Penthouse. Pam was portrayed in the show as being more dubious, so it's unclear whether Lee and his lawyers were the ones who ultimately decided, but the married couple did actually sue Penthouse.
On March 29, 1996, Anderson and Lee sued Penthouse, Gauthier, and Ingley for $10 million because they believed they might have copies of the tape in their possession. The judge rejected Anderson and Lee's application for a temporary restraining order against Penthouse, and the magazine used the discovery of the sex film to promote its June edition. However, because they didn't possess the rights to the tape, they merely included a picture of Pam on the cover and text and drawings that described the contents of the cassette.
In the end, the Penthouse lawsuit just fueled the flames and made more people aware of the tape's existence.
The Aftermath
The eighth and last episode of Pam and Tommy, "Seattle," shows what might be considered the "end" of this tale. Seth Warshavsky, a young software entrepreneur from Seattle, got involved in late 1997. Warshavsky was a kind of early online paedophile innovator. Through his camgirl website Club Love, he contributed to the early development of pay-per-click advertisements, online video streaming, and more.
Warshavsky announced his plans to webcast the whole Pam and Tommy sex tape online in a press release on November 3, 1997. Given that Warshavsky clearly had no intention of substantiating his claim, this was essentially a publicity gimmick. Three days later, however, a judge declined to impose an injunction, and Club Love played the movie continuously for five hours.
This is when Warshavsky contacted Anderson and Lee with a peculiar idea, as portrayed in Pam and Tommy. He requested to purchase the tape's copyright outright. He reasoned that by doing it in this way, he would at least be able to diminish the market for fake goods and lessen the effect of the tape. Surprisingly, the couple accepted Warshavsky's proposal because they were ready for the experience to be over and were fatigued. The tape's licence had expired by 2011 though.
After this, pretty much everything that occurs is an epilogue. After three years of marriage, Anderson and Lee divorced in the early 1990s. They later remarried and divorced again in the early 2000s. Ingley and Gauthier left the porn industry, with the former returning to California in 1999 after Peraino passed away from cancer and feeling secure.
It's uncertain if Gauthier had the same awareness of the gravity of his violation as he has in Pam and Tommy. He did, however, confess to being envious of the couple's love in the Rolling Stone interview.