Everyone who knew Ruth Pyne was shocked when she was discovered dead in her home's garage in 2011, drenched in her own blood and covered in murder. The "Dateline NBC" episode "Behind Closed Doors: Pyne" explores this tragic and enigmatic situation. The episode describes the woman's murder in great detail, but it also demonstrates how this tragedy devastated the idyllic existence of the close-knit Pyne family. We have the information you need if you are curious and want to understand more intricate facts regarding the case. Here is all the information you require!
How Did Ruth Pyne Die?
Ruth Anne Hock Pyne, who was born on November 26, 1959, and her four siblings—Eddie Hock, Susan Showerman, Linda Jarvie, and George Hock—grew up in South Lyon, a western suburb of Metro Detroit. After graduating from South Lyon High School in 1977, she started working at the neighbourhood hardware store. Coincidentally, Bernie Pyne, a former classmate of Ruth's from high school, worked at the same hardware store.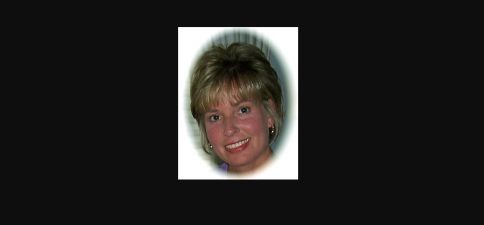 Ruth initially turned down Bernie's attempts, but she finally warmed up to him and the two began dating. At the youthful age of 19, the pair decided to take their relationship to the next level as they felt deeply in love and was married on February 20, 1979. Ruth was a dental assistant and a proud member of the National Dental Assistants Association, while Bernie worked as an automobile engineer. She engaged in pursuits including crocheting, cross-stitching, lounging by the pool, reading, spending time with her family, and strolling through the neighbourhood. She was well-liked by her coworkers.
Ruth belonged to Brighton's Cornerstone Evangelical Presbyterian Church with her husband. Because she was seen as spiritual, she routinely attended Bible study and took part in church activities. Before having their first child, Jeffrey, in 1989, the couple waited for about ten years. They eventually had a daughter, whom they named Julia, a further ten years later. Ruth gave up her job after becoming a mother in order to stay at home and raise her growing children.
Around the time Julia was born, the Pyne family went through a difficult period since Ruth began having serious mental health problems. She developed paranoia and occasionally believed that the other women in the church were trying to harm her. She supposedly had late-onset bipolar disorder after being examined by a doctor. She showed symptoms of recovery and a good response to the meds, but she didn't take them regularly.
Ruth experienced a number of psychiatric problems as a result of her prescription non-compliance, and she was even hospitalised as a result. Her violent and erratic outbursts were well-known, and they occasionally affected her husband and son Jeffrey. Additionally, sources claim that Ruth assaulted her son in 2010 and was arrested for domestic violence. When she agreed to continue taking her pills as prescribed, her charges were dismissed.
Bernie requested a divorce due to Ruth's failing mental health, but Ruth persuaded him to stay by pledging to take her medications and make every effort to save their marriage. The Pynes family appeared to be doing well, but that was only true up until May 27, 2011, when she was found dead in the garage of their house. Bernie thought she had committed suicide, but when the police showed up, they discovered that between 12 and 2 PM that day, the victim had been stabbed and battered 16 times in the neck. When examining the crime scene, the police discovered a drop of blood on a washbasin inside the residence, providing evidence that the murderer had cleaned up inside.
Who Killed Ruth Pyne?
Following the odd events, the police began questioning people, starting with the 51-year-old's husband, Bernie. In addition to passing the lie detector exam, he also had a strong alibi at the time of the murder, which allowed the police to eliminate him from their list of potential suspects. They then focused on her son Jeffrey, age 21, who had blisters on both of his hands when he returned home that afternoon. While he insisted that shifting timber pallets at the orchard was what caused his injuries, his knowledgeable coworkers and management said it was unlikely that moving pallets could result in such severe injury.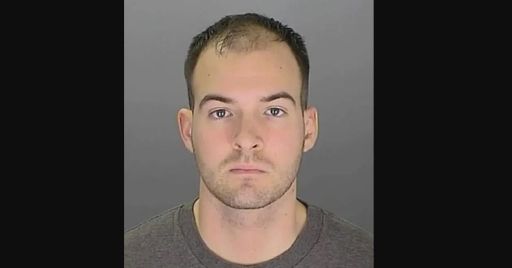 The authorities only looked into Jeffrey more closely following this irrational assertion when they looked into his alibi. According to reports, he claimed that at 1:30 PM that afternoon, he had called a neighbour to let her know that he would be at her property to move the lilac bushes. The neighbour, however, denied seeing Jeffrey there that day and claimed the transplanting had already been completed a few days prior. Furthermore, he stated that his mother was asleep when he departed for work at 1:30 PM.
However, the fact that Jeffrey showed up for his shift at around 3 PM only made matters worse. Given that he was unable to support his alibi at the time of the murder, this provided the authorities yet additional reason to increase their suspicion. The police did not hesitate to prosecute Jeffrey with first-degree murder in October 2011 due to his poor explanation for his hands' injuries and his lack of an alibi between 1:30 and 3 PM.
In light of the fact that they had been getting along quite well in the months prior to Ruth's passing, Jeffrey's father, Bernie, and sister, Julia, thought he was incapable of hurting her in any way. They speculated that she might have been murdered by a member of the mental health facility. On December 18, 2012, the jury in Jeffrey Pyne's trial chose not to find him guilty of first-degree murder and instead found him guilty of second-degree murder.