We have a true understanding of how love relationships are never as straightforward as they may seem thanks to Netflix's "The Ultimatum: Marry or Move On," which lives up to its title in almost every aspect possible. That's because this original production follows a diverse mix of characters as they struggle to find their way through the fork in the road while attempting to predict what their future will hold. In season 2, Ryann McCracken and Treyvon "Trey" Brunson were among them; hence, if you want to know more about them and their current situation, we've got you covered.
Ryann and Trey's The Ultimatum Journey
Ryann, 24, and James Morris, her high school sweetheart, entered this social experiment together, but she felt an instant chemistry with Trey, 29, as well. The reality is that even though the latter had fallen head over heels in love with his girlfriend of two years, Jeriah "Riah" Nyree, he couldn't deny the sense of serenity the former gave him. They were more closely connected in a single chat than any of them had anticipated due to the fact that they were both from surrounding South Carolina communities, had similar upbringings, and shared interests.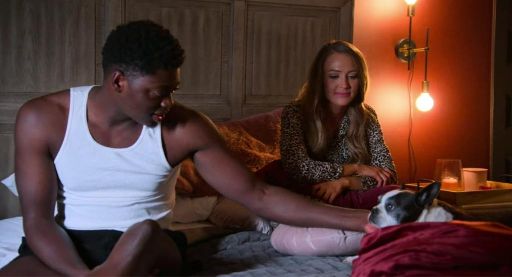 But it's important to remember that Trey was also interested in Lisa Horne. Her clear ambition and their similar position in their previous partnerships drew him to her. But regrettably, her response to the fact that her previous partner Brian Okoye connected with Riah before she even left after learning of her pregnancy kind of pushed him towards Ryann. Thus, it should come as no surprise that they chose one another without hesitation when it came time to choose a partner for their trial marriage. They were eager to move forward and see what was ahead.
In part, Trey was honest, "I think you're, you know, beautiful," as he made his decision. Beautiful eyes, you're so lovely, and you make it easy for people to open up. I can tell you care a lot. However, she added, "I quickly realised how similar Trey and I were. He seems to be quite approachable and down to earth, in my opinion. He reminded me in some ways of the boy version of me. I've never had anything like this before. Anything is fair game for debate; nothing is off limits with him. Then it transpired that their three-week trial marriage simply served to confirm this.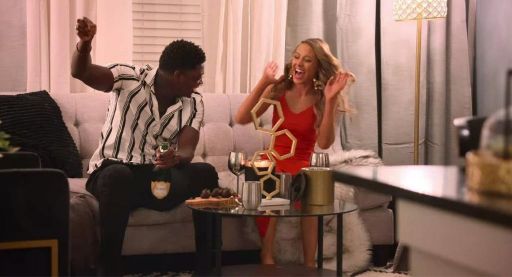 During this time, Ryann and Trey not only didn't argue once, but it also seemed like they felt more at ease being vulnerable than ever before, which caused Trey to feel something. He replied, "Living with you is messing with my head, you know that right?," as they talked about what it may be like if they were together in the real world after all. I've lived with people before, and this feels like it's 10, 20, or more easier and better, he continued. "It's like a fresh breath of air… Being completely honest with you is something I feel I owe to you. Just letting you know, I'm starting to feel something for you.
Are Ryann and Trey Together?
Despite the fact that Ryann and Trey became emotionally attached, their relationship as a pair and the reason they had come for this experience in the first place remained the same. Their love for their original partners had not changed. However, he did hint subtly that if things here didn't work out as they had anticipated as ultimatum givers, he might like to try dating her in the real world sometime. Then, in order for them to proceed in the most open and healthy manner possible, they went back to James and Riah, respectively, where neither of them hid the fact that this Paper Mill Area Manager had ended up with feelings more than friendship.
View this post on Instagram
Ryann and Trey are not romantically linked in any way, shape, or form, as far as we can determine from their internet profiles and the lack of communication about it. On Instagram, they do follow each other back and occasionally engage in likes and comments, but that seems to be the limit of their relationship at the moment. In other words, it appears that these South Carolina locals are only platonic friends right now because Ryann is probably still with James and Trey may be maintaining his relationship with Riah.
View this post on Instagram
Our Team DCS includes 5 different writers proficient in English and research based Content Writing. We allow them and encourage them to follow the Entertainment news all day long. Our posts, listicles and even the exclusives are a result of their hard work.