Nobody can dispute that Lisa Horne and Brian Okoye's appearance in season two of Netflix's "The Ultimatum: Marry or Move On" is a memorable one due to the intense drama. Even though they appeared in only two and a half episodes, there were numerous tears, heated disagreements, a face-pushing/slapping incident, a painful exit, and a pregnancy announcement between them. We have the information for you whether you just want to know more about their relationship, with an emphasis on their history, their experiences, and where they stand right now.
Lisa and Bryan's The Ultimatum Journey
Although the exact date Lisa met Brian is unknown, we do know that they initially became good friends before becoming friends with benefits until the former realised she wanted more. Around six months later, this determined North Carolina resident gave her lover an ultimatum, forcing him to make a final decision between love and friendship. He plainly selected the former. They both came to the delightful realisation that she encouraged him to be his best self and that he truly cared about her young daughter from a prior relationship at that time.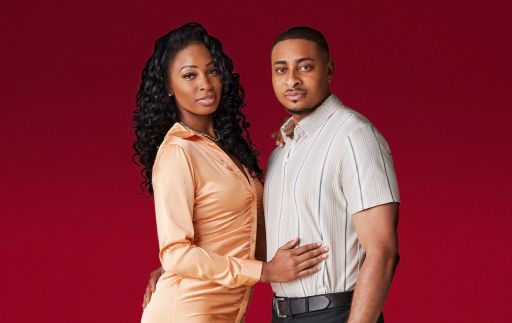 However, there have been obstacles in the path of Lisa and Brian's relationship almost every step of the way, including difficulty with communication, straight truth, and timing. The former openly said in the series, "We love each other; our families love each other, so it's kind of like, 'What are you waiting on?'" before adding, "I feel confident he's going to propose [by the end of this experiment] because I don't think he's ever been put in a position to where he truly felt he was going to lose me."
However, 28-year-old Brian said that while he does love his fiancée who is three years his senior, he wants to make sure he is financially secure first before moving through with plans to start a baby. That's mostly because he shares Lisa's desire to have children and leave a legacy; he also revealed as much to Jeriah "Riah" Nyree as they got to know one other during this experience. Though he had no idea that even adhering to the show's premise would soon prove to be too much for his initial companion.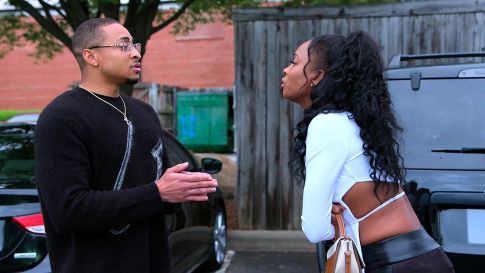 Around day two, Lisa actually became so envious that she rudely interrupted Brian's talk with Riah before deciding enough was enough and leaving after pressing his face in. Real trouble started when he followed her outside because she started yelling at him despite the fact that she was the one who had brought him here with another ultimatum and was fully aware of the risks involved. The business/finance expert turned entrepreneur tried to make his point while being fairly stoic, but to no avail. He never once raised his voice at her.
However, the pair persisted in their involvement in this procedure as though nothing had happened, only to abruptly stop by the end of the week after learning Lisa was expecting Brian's child. The latter said, "I'm surprised, you know, I'm very surprised," after learning the information. "But I'm content. I'm overjoyed. It's unbelievable that I'm going to be a father. This alters a lot, but I don't believe it alters how I now view marriage. It definitely complicates things, in my opinion. added to. I've discovered a lot about myself, and I want to improve myself for Lisa and the future, which she reiterated.
Do Lisa and Brian Really Have a Child Together?
Given that the second season of "The Ultimaum" was filmed in October and November of 2022, it is very possible that Lisa was due in July and gave birth to a healthy baby while Brian was by her side. However, as of this writing, neither the Business Executive/Philanthropist nor the founder of the marketing firm Spiral World have acknowledged or disputed anything, so we are unsure of their positions.
View this post on Instagram
However, based on what we can determine, both Lisa and Brian's social media accounts do show that the former is really expecting a child, and she is still happily in a romantic relationship with her longtime boyfriend of (now) three years. This is due to the fact that, despite the fact that they both follow one another on social media, neither of them has been as active as they once were in recent months. Additionally, the recent rare photographs that the former has published either don't reveal her complete body or cover her tummy, as can be seen in the image above.
View this post on Instagram
Our Team DCS includes 5 different writers proficient in English and research based Content Writing. We allow them and encourage them to follow the Entertainment news all day long. Our posts, listicles and even the exclusives are a result of their hard work.