Investigation Discovery's 'Who the (Bleep) Did I Marry?: Knock-Knock, Evil's Here' chronicles how Sergio Alvarez, a former officer of the West Sacramento police department, used his position to force multiple women into having sexual relationships with him in California. When his victims came forward with their stories in 2012, he was caught. So, who is Sergio, and where is the man who has raped many women? Let's find out.
Who is Sergio Alvarez?
The show says that in the winter of 1994, Sergio Alvarez worked at a grocery shop in West Sacramento, which is in Yolo County, California. He met his future wife, Rachel Alvarez, working at the store, and the latter immediately recognised him as his former batchmate. She recounted how popular Sergio was at school and had even been elected the homecoming king. Rachel said she fell in love with the handsome young man when he walked her to her car and asked for her number.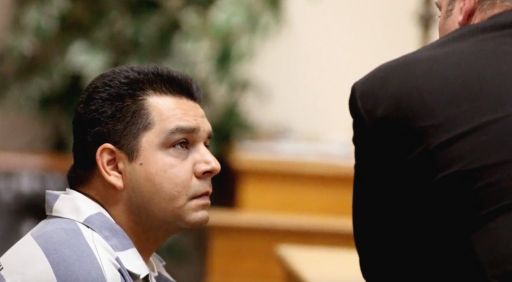 Soon, Rachel and Sergio moved in together, and Rachel stopped going to school. She said that even though he was the man of her dreams, he had trouble getting close to people and didn't like to show it in public. Sergio became a counsellor for troubled teens on a ranch in Nevada after he was fired from his job at a grocery store. But this job opportunity didn't last either, and soon he was back to being unemployed. Sergio was accused of sexually harassing one of Rachel's friends at this time, but he was able to get out of it by telling a lie.
In the episode, Sergio got a new job delivering baked goods, and on September 25, 1999, the two of them got married. After a short time, he was fired again, and in 2006, he joined the West Sacramento police force. His bosses said that Sergio's test scores were about average. But his local ties and his Spanish-speaking capabilities made him an appropriate candidate for a police department trying to build more trust with residents. He had also done well on a psychological test.
Rachel told the story of how, at the time, she got an email from an unknown woman saying that Sergio was having multiple affairs behind his wife's back. When asked about it, he at first denied the accusation, but when shown the evidence in the email, he changed his mind. But Rachel didn't want to break up the family, so even though her heart was broken, she chose to stay with them. Around then, she started to notice that Sergio was acting differently.
In her letter read at Sergio's criminal trial, Rachel alleged she began fearing his unpredictable rage and aggressive nature, wondering what had become of the once-adored father of their three children. During this time, Sergio used his badge and authority to force many women to be sexual with him. He did this while working the overnight shift on a beat that included West Capitol Avenue, which used to be a Las Vegas-style strip lined with low-rise motels that rent rooms by the week or the hour.
Where is Sergio Alvarez Now?
Court records say that Sergio met his first victim, Terri G., when she was walking to her friend's house around 4:00 AM at the end of August 2012. He tricked her into oral copulation in a dark, empty alley by telling her he had a warrant out for her. Even though Sergio denied having sexual contact with Terri, the police found her DNA in the back seat of his car. Anna B., who used heroin and called herself a "escort" and lived in Sacramento, was another of his victims.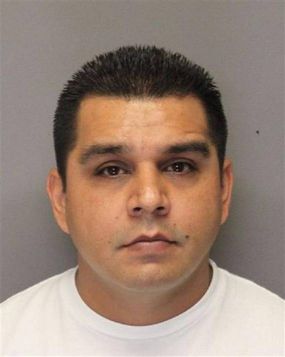 Anna said at her trial that Sergio had forced her to have physical relationships with him more than once since September 2012. His other victims, Kayla R., Karen N., and Rochelle G., also said that he forced them to do sexual things with him more than once after threatening to arrest them or scaring them with his position of power. In court documents, it was said that Sergio would look for any kind of leverage he could find, like outstanding warrants or drug possession, or hold his victims hostage until they gave up. He was even accused of using his patrol car to carry out some attacks while on duty.
Sergio was put on administrative leave in September 2012 when a woman came forward with allegations against him. Reports stated there were at least six alleged victims, ranging in age from 20 to 47. Sergio was fired and put in jail after an internal investigation. His coworkers at the West Sacramento Police Department said they were disgusted by his horrible crimes and sickened by the way he used his position to abuse and force women who were in dangerous situations.
Sergio was found guilty of multiple counts of aggravated kidnapping, oral copulation under threat of authority and by duress, and rape under threat of authority and by duress. He was also found guilty of kidnapping, residential burglary, and sentencing enhancements for multiple victims. Sergio was sentenced to 205 years to life in prison in April 2014. The 47-year-old is serving his time at San Quentin State Prison. He will be eligible for parole in February 2033.
Our Team DCS includes 5 different writers proficient in English and research based Content Writing. We allow them and encourage them to follow the Entertainment news all day long. Our posts, listicles and even the exclusives are a result of their hard work.