Jonathan Lipnicki is most remembered for the breakout performance that stole the hearts of the world in Jerry Maguire. But what has he been doing since that role?
He was born in October of 1990 in Westlake Village, California to Joseph Lipnicki and Rhonda Rosen. They're a proud Jewish family, and Jonathan is still very active in speaking out against antisemitism today.
Jerry Maguire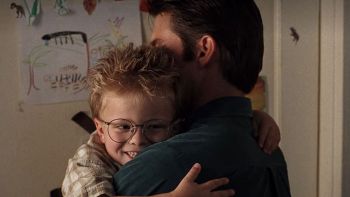 His first part was in the hit movie Jerry Maguire, which came out in 1996. In the beginning of the movie, Tom Cruise plays a successful sports agent who has a moral awakening and is then fired from his job. As he's making a scene on his way out of the office, Dorothy Boyd (Renee Zellweger) joins him as he swears to form his own agency. Lipnicki plays Ray Boyd, who is the only child of Dorothy, who is a single parent. Throughout the film Jerry and Dorothy fall in love, and Lipnicki is featured in several heartwarming and scene-stealing scenes.
Success as a child actor
After this movie made him famous in the U.S., he went on to star in more movies and make guest appearances on TV shows in the 1990s and 2000s.
In 1996 he joined the cast of The Jeff Foxworthy Show after it switched networks and saw Foxworthy move across the country. He played Jeff Foxworthy's son Justin, who was added to the show in the second season.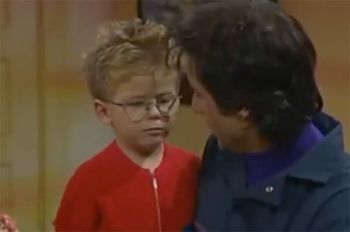 When he finished filming that, he starred as Alex Parker in the 1997 CBS show Meego. The show is about a 9,000-year-old alien who crash lands on Earth. He's discovered by the three Parker children who keep him safe while he tries to fix his ship so he can return home. The show had 13 episodes, but it was cancelled halfway through in the United States. However, it was still shown around the world until the end.
Stuart Little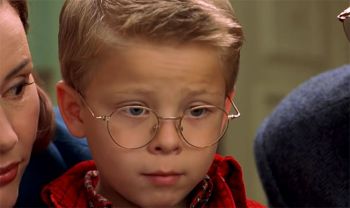 Soon after that, in 1999, he played George in Stuart Little, which is another one of his best-known roles. Lipnicki, Geena Davis, and Hugh Laurie play a family that wants to adopt another child in the movie. They meet a mouse named Stuart who doesn't fit in, and they decide to take him home. Snowbell, the family cat, bothers Stuart Little as he and the other Littles try to find out what happened to his family. In 2002, a sequel to the movie was made, and Lipnicki played George again.
He also starred in The Little Vampire and Like Mike in between movies. Lipnicki has told the people who follow him on Instagram how great it was to work on both movies and how thankful he was for the roles.
Why did he quit acting?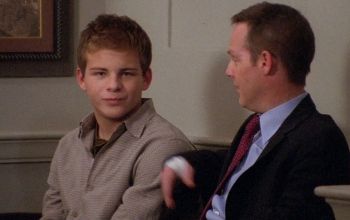 In 2005, he took a short break from acting and only showed up in one episode of the TV show Monk. In the 2010s, he came back to acting and starred in a number of short films and low-budget movies.
He told Variety in an interview that he stopped working in Hollywood not because of school or other obligations, but because he wasn't a good actor.
"I'm telling the truth. And it was because at one point I wasn't a very good actor."
"Because one of the best things about being young and a kid is that you have this natural sense of wonder. And that's why you see a lot of kids with good skills."
During his time away from Hollywood, he took acting classes and started to study the craft seriously.
In addition to acting, he has also been on reality TV. In 2018, he was on the British dating show Celebs Go Dating. With the help of the show's matchmakers, he tried to find love.
In 2019, he was also on the show Worst Cooks in America: Celebrity Edition. During that season of the show, Anne Burrell and Tyler Florence, who are both well-known chefs, were the hosts. Lipnicki was on team Burrell, and Burrell tried to teach Lipnicki the basics of cooking so that he could represent her in the final challenge, which was to cook for restaurant critics. Lipnicki was consistently in the bottom two and was the fourth person kicked out of the bootcamp.
What is Jonathan Lipnicki doing now?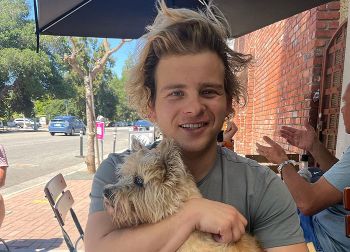 Lipnicki has a few projects in production right now. In Camp Pleasant Lake, a slasher movie, he will play the brother of a young girl who was taken away years before the movie starts. In the movie, a group of people who like scary movies choose to stay at the camp where the crime happened.
He is also filming the part of Sully in the upcoming movie The Re-Education of Molly Singer. This movie is about a lawyer who has to go back to school to help her boss's son. We don't know much about who he is yet.
In 2021, he joined forces with former WWE superstar Barbie Blank (Kelly Kelly) to start a podcast called "The Comeback Kids." They interview other child stars or celebrities who have fallen out of the public eye to find out where they are and what they're doing. The goal of the podcast is to encourage people to keep going and do what they love.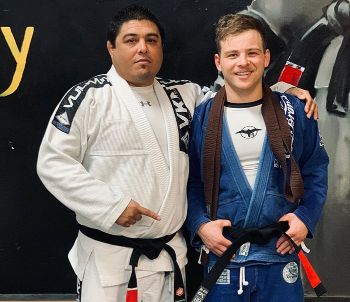 Lipnicki uses his position to speak up for animal rights, breast cancer research, and the Juvenile Diabetes Foundation. His Instagram is full of pictures of him with his dogs, stories about what goes on behind the scenes, and pictures of him practising Brazilian Jiu-Jitsu (which he is a black belt of).
Personal Life
He is dating comedian Nikki Black, who runs a monthly show in Los Angeles called Protected Under Parody. Lipnicki has made appearances in the performance before.
He's available on Cameo if you want him to send a special message to you or a loved one, and he even taught an acting workshop recently as well!
Our Team DCS includes 5 different writers proficient in English and research based Content Writing. We allow them and encourage them to follow the Entertainment news all day long. Our posts, listicles and even the exclusives are a result of their hard work.