Veerappan, a poacher of elephants and a smuggler of sandalwood, had amassed a group of more than 150 followers by 1993. Even though the gang was heavily equipped, their continual fight against the law resulted in the deaths of police officers and completely destroyed the task force's morale. Officer Shankar Bidari assumed control of the MM Hills task team in this situation and set out to permanently put a stop to Veerappan's rule. 'The Hunt for Veerappan' on Netflix details Bidari's role in the investigation and even delves into the debates that surrounding his tactics. Let's examine the specifics and learn where Shankar Mahadev Bidari is right now, shall we?
Who Is Shankar Mahadev Bidari?
Bidari, a native of the village of Galagali in the Karnataka region of Bagalkot, graduated with a Bachelor of Arts in Economics from Karnataka University, Dharawad, in 1975, and then enlisted as a Probationary Assistant Commissioner in the police force. But his superiors quickly saw his dedication to serving the community, and by 1978, Bidari had passed the necessary tests and joined the Indian Police Service as an officer from Karnataka. Readers will be interested to learn that throughout his tenure as an IPS, Bidari established a reputation for taking on extremely difficult cases and has been given credit for settling a variety of problems, including armed robberies, riots, and election disturbances. In fact, he oversaw an investigation into the Mahalakshmi Train Dacoity cases and was in charge of rounding up a few terrorists who were thought to be responsible for Rajiv Gandhi's 1991 death. As a result of his reputation as a skilled problem solver, the state appointed Bidari to lead the MM Hills task group in 1993.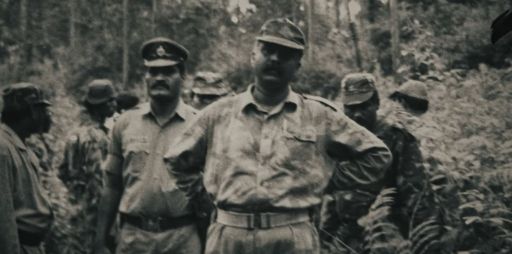 When Bidari took charge of the task force, he found that the majority of the policemen were intimidated by Veerappan and did not want to confront him directly. In addition, Veerappan frequently killed multiple officers in his attacks rather than running away while he was being chased. At that moment, Bidari understood that in order to defeat the jungle brigand, he would need to adopt a direct and active strategy. In order to seize and imprison anyone who was thought to be Veerappan's informant or a part of his gang, he and his team went on an arresting rampage. The programme also discussed how Bidari built "The Workshop," a cell structure where detainees were frequently abused in order to extract the truth from them.
Bidari, who insisted he took the necessary steps to bring the situation under control, was also accused of being a violent tormentor who had broken a number of human rights by a number of persons, including Veerappan's wife Muthulakshmi. Readers should be aware that none of the allegations that Bidari tortured women or that they were sexually raped while under his care have ever been proven in court. However, Bidari's blunt tactics quickly paid off as Veerappan's gang started to disperse until there were just a few individuals remained.
Where Is Shankar Mahadev Bidari Now?
As a result of his operations against Veerappan, Bidari was given many honours, including the President's Police Medal for Meritorious Service in 1995 and the First Bar to the Police Medal for Gallantry in 2011. He also gained a promotion to the position of Inspector General of Police in 1998. Bidari has held various positions since then, including those of Inspector General of Police, Additional Director General of Police, and Bangalore City Police Commissioner. Ultimately, the government appointed him Director General of Police in May 2011 before appointing him chief of the Karnataka Police in November of that same year. However, the Karnataka High Court started looking into a number of allegations of human rights violations against Bidari in March 2012, which resulted in his dismissal from his position as the DG and IGP of the Karnataka Police. However, Bidari immediately filed an appeal against these accusations, and in May 2012, he retired from the police force despite the Supreme Court's decision in his favour.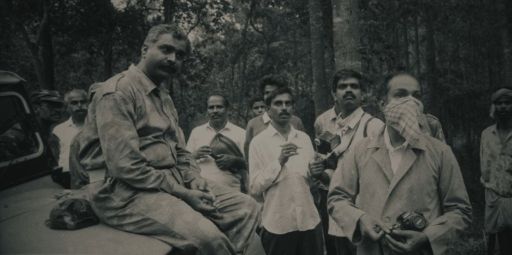 Bidari relocated to Bangalore, Karnataka, once he retired, and he continues to live there now. In addition, the father of two is blissfully wed to Umadevi, and since 2013, he has worked as a legal and management consultant. We wish him the best of luck in the years to come.