Shannon Siders, 18, was brutally murdered in mid-July 1989 in Newaygo, Michigan, as told in the Crime Junkie Podcast. Three months after her death was found, the investigation was still open more than 20 years later. While the culprits were brought to prison by the authorities in 2015, the homicide case experienced a further unanticipated turn around 2021. Here is what we know if you're interested in learning more, including the names and whereabouts of the killers.
How Did Shannon Siders Die?
Bob and Mary Christine Cadreau Siders welcomed Shannon Marie Siders into the world on March 31, 1971 in Michigan. while her parents divorced while she was very young, her father raised her. It was said of Shannon, who grew up in Newaygo, Michigan, that she was endearing, kind, and honest, and that she never passed judgement on people. On July 17, 1989, at about 10:30 p.m., the episode depicted Bob leaving for his graveyard shift at the nearby Pepsi-Cola plant. The teenager went away when her father left and joined others at a gathering; it was the last time she was ever seen alive.
The next morning, around 8:30 AM, when Bob got home from work, he was disappointed to find his daughter was not there. He called a few of her friends and their parents to find out where she was. Bob even called the neighbour the teen frequently visited. However, Shannon was nowhere to be seen, and no one was aware of her whereabouts. The worried father called each police station in the state, handed out missing person fliers, and filed a missing person complaint with the police right away.
According to the episode, over the 1989 Labour Day weekend, two people were exploring the "hole in the woods," a famous gathering place for local teens, when they came upon two Shannon Siders ID cards. They alerted the cops, who arrived and discovered a pair of blue pants nearby. Around three months after the 18-year-old went missing on October 15, 1989, a deer hunter in the Manistee National Forest eventually located her body and reported it to the Newaygo police.
Later that evening, after learning more, Bob went to the police station to verify the victim's identify. Shannon's body had several wounds, but blunt force trauma to the skull was found to be the main factor in her demise. She had a crushed skull as a result of vicious beatings, the autopsy indicated. Her pants was discovered around one ankle, and the medical examiner revealed she had injuries to her private parts, which suggested she had been the victim of a sexual attack. On top of that, it was purportedly found in a vulnerable state.
Who Killed Shannon Siders?
After the incident, Bob ordered a closed casket during Shannon's funeral, and many of her friends had written notes to be placed inside. To create a profile of the possible perpetrator, the Newaygo police enlisted the assistance of the Michigan State Police behaviour analysis unit. The analysts concluded that Shannon was most likely murdered by someone in her age and peer group, pointing to a multi-person, sexually motivated crime that was probably committed when both parties were intoxicated and/or high. As a result, rumours and conjectures about the teen's passing spread around the little community.
The eight individuals who had interacted with Shannon on the night of her disappearance were made suspects, which led to in-depth interviews with them. The first suspects were Levi and Brandon, two boys who had been with the victim. According to witnesses, Shannon didn't like Brandon because of his sexist remarks. Even though he had left town soon after her abduction, further questioning revealed a solid alibi.
The detectives turned their attention to two brothers named Paul Michael and Matthew 'Matt' Wayne Jones who asserted to have spent the evening with Shannon drinking and watching films. When questioned further, they admitted that they drove her home around midnight and gave various facts about the house. The Jones brothers were ultimately found to be innocent following a comprehensive investigation and polygraph tests. Bob kept pleading with the authorities, but the absence of suspects meant that the case remained unsolved for many years.
A Cold Case Task Force was established in Newaygo a few years later, in 2011, reviving the investigation into Shannon's slaying. The Task Force began interviewing family members, friends, and acquaintances as part of victimology profiling. The victim's class ring was missing, which was a crucial fact that the new detectives found. To possibly find the murderers, the authorities purposefully concealed the information from the public. In 1989, Aimee Bonner, a volunteer at the police station, started a Facebook page to solicit information and tips.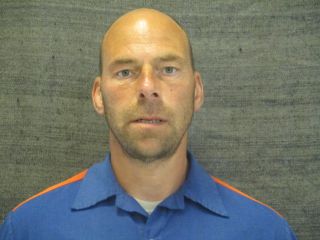 Many erroneous leads were explored by the authorities in vain, including claims that the murderers hid a confession letter inside Shannon's coffin and that a young girl had implicated her family. Additionally, they interviewed more than 400 people until Julia, one of the teenager's pals, allegedly led to the purported breakthrough. She claimed to have been at Shannon's residence at 3:00 AM that night, contrary to the Jones brothers' alibi, who claimed to have dropped her off earlier in the evening. The brothers apparently acted strangely that evening as well.
Another important development happened after Jenni Corrigan, an eyewitness, presented her story. Dean Robinson and she had been together the night Shannon vanished. They apparently ran upon the Jones brothers in the woods, introduced themselves, and said they were looking for a girl. The detectives inferred from their testimonies that the Jones brothers caught Shannon after she had supposedly managed to escape her kidnappers and had been sexually raped and beaten.
Where Are Paul and Matthew Jones Now?
Shannon was allegedly found comatose on the ground, and Jenni related how Dean had failed to stop the Jones brothers from assaulting Shannon. The eyewitness statement improved the circumstantial evidence implicating the pair as potential offenders. In 2015, the Jones siblings were accused and found guilty, with Matt receiving a life sentence without the possibility of release for first-degree murder. Paul, meanwhile, received a 30- to 75-year sentence after being found guilty of second-degree murder. The brothers appealed against their convictions numerous times and filed every possible appeal.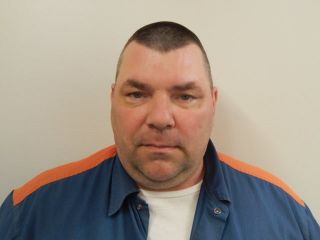 Dean, the prosecution's star witness, later retracted his testimony, which abruptly changed the course of the case in December 2021. He declared, "I was lying under oath when I testified about any matter involving Matt or Paul Jones being involved in a homicide," in an affidavit from May 2021. My testimony was provided to the court during the above-captioned case's trial by law enforcement. Dean claimed that up until 2015, he had never met the Jones brothers. Therefore, it is still unknown if they would qualify for further trials.
Bill Proctor, a former broadcast journalist who now works as a private investigator, claimed Dean has a history of lying to the police, which he believes should have been taken into consideration during the 2015 trial. However, he asserted that the Jones brothers' defence would have a difficult time winning because there were no further appeals available. Paul, who is already 51 years old and still a prisoner at the Thumb Correctional Facility, will become eligible for parole in 2039. At the Kinross Correctional Facility, 53-year-old Matt is incarcerated on a life sentence.
Our Team DCS includes 5 different writers proficient in English and research based Content Writing. We allow them and encourage them to follow the Entertainment news all day long. Our posts, listicles and even the exclusives are a result of their hard work.