A large part of QVC's success can be attributed to the variety of products it offers viewers. It has been able to offer a wide array of materials that make shopping enticing with options spanning from fashion to home design. The hosts serve as the network's public face, and Sharon Faetsch is one of the hosts who has amassed a devoted fan base over the years because to her endearing nature and talent. Fans are interested in learning where she is even though it has been a while since she was active on the network. We have all the information you need if you're curious to learn more about the former QVC host. Okay, let's get started, shall we?
Who is Sharon Faetsch?
Before Sharon Faetsch gained notoriety as a host in the entertainment sector, she spent around six years as a singer. Faetsch, who was born in New York in 1974, was nurtured alongside her sister Barbara and received classical music training for seven years. In 1999, she began performing and acting with Farrington Entertainment and Productions. She was hired for the hugely successful Paramount Pictures film "Star Trek: The Experience," and she worked on it nonstop until 2002. Between 2001 and 2003, she also worked side-by-side at the Excalibur Hotel & Casino in Las Vegas as an actor and performer. She also appears in the 2001 movie "The Sin" directed by Kelly Shwarz.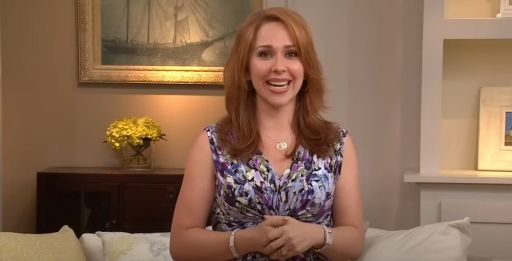 Faetsch, in an interesting turn of events, also tried out for a QVC anchor position in 2002, but she was unable to accept it due to her wedding. She received the invitation to host a QVC show in 2003, which opened the door to her incredible fame and success. With her friendly temperament, amazing sense of humour, and rapid attention span, she quickly attracted the attention of the audience. Over the course of her 18 years with the network, Faetsch sold apparel, sports equipment, and jewellery in addition to the cuisine shows that she hosted. She additionally made an appearance on QPlus, a sister channel of QVC, where she provided amazing fashion advice.
In the first week of November 2018, Faetsch announced her departure from the show after years of engaging viewers. She revealed the truth about her choice to quit in a moving Facebook message that read: "At 11 and 9 years old, my kids certainly aren't getting any younger, and I want to spend more time just being a mum." Her admirers had been speculating about the causes of her leaving. I will always cherish the incredible time I had working at QVC because it was such a great place to work. The 21st of November is the date of my final performance. Naturally, Faetsch received a heartfelt on-air send-off, and her co-stars showered her with praise as they bid farewell to their longtime friend.
Where is Sharon Faetsch Now?
View this post on Instagram
We didn't hear from Sharon Faetsch for over 4 years after she announced her departure from the show in 2018, despite her pledge to update her supporters on her life via social media. But in November 2022, she returned with a charming Instagram post for Thanksgiving, much to the joy of her followers. In the first week of May 2023, Faetsch returned to the QVC channel with Mary Beth Roe and David Venable for two shows in a row. Since then, she has made a few more appearances on the network with Oak Valley Farms, a member of the Rastelli family of brands.
View this post on Instagram
She currently resides in Philadelphia, Pennsylvania, along with her two children, Kaylee and Desmond, and her husband of 21 years, Langdon James. The television host and actress also has a Great Dane named Porter as a pet, who the whole family adores. Her husband is a stand-up comedian and the creator of the digital marketing company BuzzTown Digital Marketing. As she always desired, Sharon is still spending quality time with her children and seeing them develop. Sharon Faetsch frequently reveals details from her life behind the camera in addition to sharing her professional endeavours.
View this post on Instagram

The host celebrated both her son's 14th birthday and her daughter's 16th birthday in 2023 by going on an exciting journey together. As they tried to escape an escape room as quickly as possible, they had an immersive experience. In addition, the mother of two took her children indoor skydiving on Mother's Day, and she posted clips of them having a blast. As far as we can tell, Sharon is spending her years with her family in a very fulfilling way and is looking forward to many more happy years together. This remarkable woman has a lot in store for her!