Investigation Discovery's "American Monster" programme focuses on the most heinous kinds of criminals: those who may hide in plain sight and are frequently recognisable by us as folks we pass by in our daily lives. Each hour-long episode of this show uses in-depth interviews and home video archives to demonstrate how a monster was able to hide the psychopath who was lying beneath their skin until the day they were eventually captured. Of course, "Remote Control," which describes the gruesome murder of Sherri Dally, is not an exception.
How Did Sherri Dally Die?
Sherri Renee Guess Dally resided in Ventura, Ventura County, California, in the 1990s. She was a devoted wife, mother of two little sons, and creche provider. She was a favourite in everyone's eyes because of her devoted character and innocence, according to all accounts. Because of this, many people believed that something terrible had happened when she inexplicably vanished on May 6, 1996, after telling her family she was going to the nearby Target to buy a Mother's Day gift. Later on that day, Michael Dally, Sherri's husband, made a missing person call to the police.
As the hunt for the 35-year-old began, reports of a woman supposedly working as a security guard at the Ventura Target while donning a tan pantsuit and a blonde wig appeared. Witnesses further claim that the unidentified woman bound Sherri and forced her into a Nissan Altima while pretending to be an arresting officer. Sherri was missing for over a month until her body was found on Caada Larga Road on June 1, 1996. The first thing the responding authorities noticed was that she had already been eaten to the bone by the animals.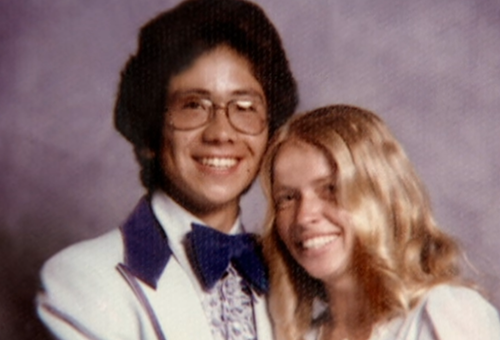 After an official autopsy, several fractures to Sherri Dally's skull and jawline were found, placing her death at roughly the same time of her disappearance. The most likely cause of these fractures was blunt force trauma from a large tool applied with a lot of power. She had four to five major chest stab wounds as well, which were also reported. It was decided that these wounds were what killed her.
Who Killed Sherri Dally?
Sherri Dally was brutally murdered by her husband Michael Dally and his mistress Diana Haun. Michael and Sherri were not the idyllic marriage that many people had in mind, despite being high school sweethearts. After all, Michael not only had several relationships, favoured prostitutes, and frequently used cocaine, but also disregarded all of his wife's attempts to restore their marriage. In order to make it abundantly clear that he no longer desired to remain married to Sherri, he even purchased a separate flat with Diana and travelled to Mexico with her in March 1996. He did, however, a decent job of portraying a concerned and saddened husband—at least for a few days—when Sherri disappeared.
But soon after Sherri went missing, her friends and family alerted the authorities that Michael was trying to give away or sell her stuff, as though he didn't expect her to ever return. After that, he was seen going to San Juan Capistrano with Diana to have his jet skis repaired rather than looking for his wife. After discovering this information, the detectives naturally investigated into Michael and Diana more, which allowed them to discover receipts for a Nissan rental car, a blonde wig, and a tan pantsuit under Diana's name. Actually, they found out that Diana had returned the car to them with a few faint blood stains left on the seats when they asked the rental company about it.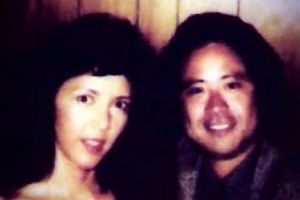 When the detectives went to question Diana, they found her and Michael in a precarious position, which led them to accuse and detain both of murder right away. When Diana was first put on trial, her defence team argued that Michael had tricked her into killing Sherri out of love for him, which was kind of an admission in and of itself. Along with the tangible evidence, a coworker said that Diana had told them she was considering offering a human sacrifice for a friend whose birthday was coming up and that he had picked the victim himself. Michael's birthday is on May 21.
Michael, on the other hand, steadfastly maintained his innocence, claiming there was no possible scenario in which he could have been responsible given that he was at work when Sherri was murdered. However, the prosecution reiterated Diana's defence and claimed that he came up with the idea on his own and that Diana was only agitated and persuaded to carry it out. They said that Michael's motive was avarice because he wanted to escape with the $50,000 death benefit from Sherri's life insurance policy and avoid a pricey divorce and custody battle. Finally, in April 1998, both Michael and Diana's separate trials resulted in a murder conviction.
Our Team DCS includes 5 different writers proficient in English and research based Content Writing. We allow them and encourage them to follow the Entertainment news all day long. Our posts, listicles and even the exclusives are a result of their hard work.