An Australian black comedy television programme called Irreverent will air on Peacock in the US. The story centres on Colin Donnell and centres on a fugitive who pretends to be a minister in a remote Australian reef town in order to flee the dangerous people who are after him.
Because of the similarities in themes and premise between Irreverent and other shows, viewers who are interested in it can definitely see the connection. Irreverent will undoubtedly add its own unique twist to the traditional heist genre, but it's pretty obvious where it draws inspiration from earlier works, making it simple for viewers to locate other shows with a similar feel.
Barry (2018)
Stream On HBO Max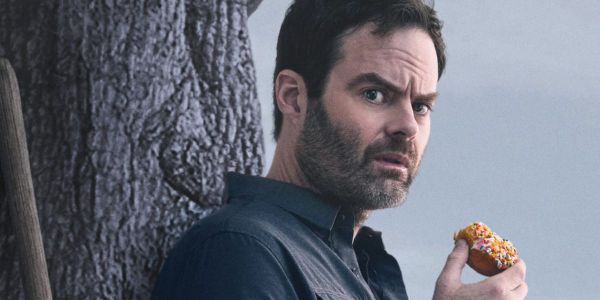 Barry by Bill Hader is a great example of black humor. The show, which also co-stars television legend Henry Winkler, centres on a Cleveland hitman who starts to second-guess his decisions in life after enrolling in an acting class in Los Angeles.
Barry is a morally bankrupt character who does horrible things all through the show. Similar to Paulo, the lead character in Irreverent, Paulo is a criminal with a troubled past who tries to flee the repercussions of his erratic actions. Irreverent is undoubtedly a programme that fans of shows with dubious but sympathetic characters, like Barry, will want to check out.
Fargo (2014)
Stream On Hulu
The focus of Fargo, a critically acclaimed anthology on FX, is on individual tales of crime, extortion, murder, and mystery in rural areas. It borrows its name and inspiration from the same-titled, Oscar-winning black comedy by the Coen Brothers from 1996, but uses different characters and plots.
Fargo places a lot of emphasis on how crime affects close-knit communities and how easily it can fester and spread. Although all four seasons will make excellent companions for fans who want more tales about crime and secrets in remote towns, Season 1 has many plot similarities to Irreverent.
Frayed (2019)
Stream On HBO Max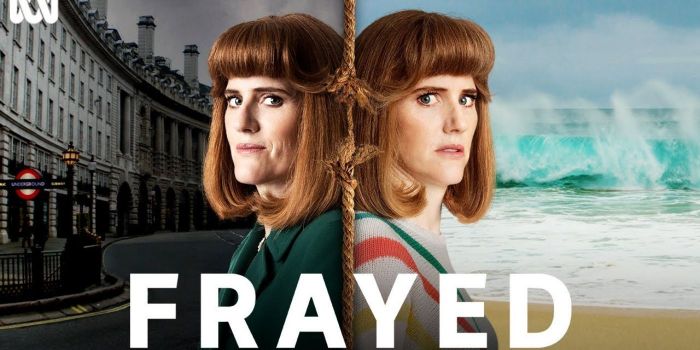 Fantastic comic book movies, hilarious comedy programs, and timeless motion pictures can all be found on HBO Max. But it also contains some genuinely obscure treasures, such as the outstanding Australian black comedy Frayed. The show centres on a wealthy woman who, after losing everything due to the death of her husband, moves back to her hometown in Australia with her two children.
The stories in Frayed and Irreverent are driven by past secrets and transgressions. They are the ideal companions because they tell their stories in beautiful Australian settings and handle delicate subjects with very dark humor.
Grantchester (2014)
Stream On Prime Video
Grantchester is one of the most enduring and well-liked of the BBC's acclaimed period dramas. The show centres on the unlikely friendship between methodical inspector Keating and Sydney Chambers, the well-intentioned vicar who moonlights as an amateur detective, and takes place in the named Cambridgeshire village.
Grantchester, like Irreverent, focuses on the activities of a small community. The individual stories of Keating and Chambers, who try their best to keep the peace in their town, are frequently used to frame the mysteries that surround the majority of episodes of Grantchester.
Good Girls (2018)
Stream On Netflix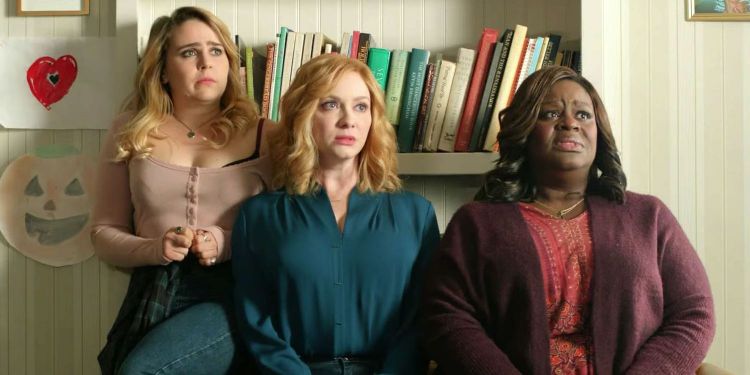 Good Girls, an NBC crime comedy-drama, starred Christina Hendricks, Mae Whitman, and Retta. The programme followed three suburban Michigan moms who tried unsuccessfully to rob a nearby supermarket and ended up getting involved in the criminal underworld.
Even though the three protagonists of Good Girls are novice criminals, their criminal activities become more noticeable as the show goes on. More importantly, both Good Girls and Irreverent use humour to lighten an otherwise dramatic story by concentrating on how crime affects a small, largely unaware community.
Hatton Garden (2019)
Stream On Tubi

Hatton Garden is a miniseries that debuted in 2019, based on actual events. It tells the tale of four seasoned thieves who pull off a complex and ultimately successful heist, breaking into a vault beneath a city, and making off with £14 million in cash and jewelry.
Hatton Garden, starring renowned British actor Timothy Spall, draws humour and tension from its unbelievable true-life inspiration. After Irreverent, readers looking for more crime-focused fiction might want to check out Hatton Garden and learn more about the actual event that served as its inspiration.
Letterkenny (2016)
Stream On Hulu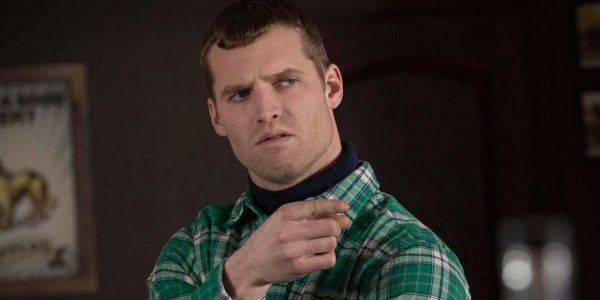 Letterkenny gradually rose to prominence as one of Canada's top comedies. Letterkenny, created, written, and starring Jared Keeso, centres on the Wayne and Katy siblings, who run a farm in the 5000-person-strong village of the same name.
Letterkenny follows common people as they deal with common issues. The show has an air of absurdity and irreverence, which makes it the perfect companion for the slightly less quirky but equally cheeky Irreverent. Their plots might differ, but their themes of small community bonding are strikingly similar.
Snatch (2017)
Stream On Crackle
Guy Ritchie has a rich, varied filmography. His 2000 movie Snatch has gained cult status to the point that a TV adaptation was made of it in 2017. The programme follows a group of con artists who acquire a stolen truck loaded with gold and are drawn into the perilous world of organised crime. The ensemble cast of the programme includes Rupert Grint, Lucien Laviscount, and Luke Pasqualino.
Like Irreverent, Snatch approaches the crime genre with cynicism. Both programmes adopt a lighthearted tone while maintaining the thrills that make the genre so popular with viewers. Their amoral protagonists make for engaging heroes, and audiences will be hooked by their interactions with other characters.
The Outlaws (2021)
Stream On Prime Video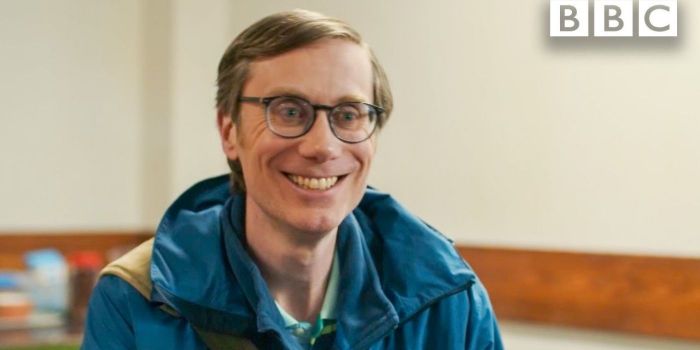 The Outlaws is a humorous miscommunication-filled story with many likeable characters. The programme centres on a group of strangers who stumble upon a bag of cash while performing community service and are subsequently drawn into a perilous scheme.
It's always a great and dependable source of entertainment to read stories about common people getting more than they bargained for. In both The Outlaws and Irreverent, a group of unwary individuals come across shadowy figures who harbour sinister secrets. Fans enjoy watching the shenanigans they get into because they are the basis of the show.
Troppo (2019)
Stream On Prime Video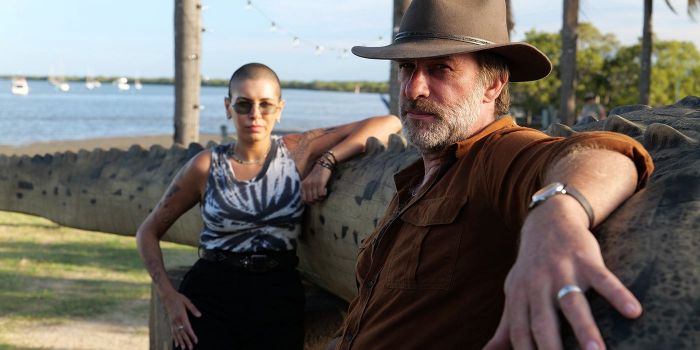 Troppo is an Australian television series starring Thomas Jane that will premiere in February 2022. The protagonist of the story is a former police officer named Ted Conkaffrey who teams up with a private investigator to find a missing person in Far North Queensland.
Irreverent and Troppo both follow American men who find themselves in a foreign and somewhat isolated community in addition to having a unique setting. Troppo approaches the mystery genre in a more straightforward manner, but both programmes use the same themes and story devices to tell tales of characters who are out of their element.
Our Team DCS includes 5 different writers proficient in English and research based Content Writing. We allow them and encourage them to follow the Entertainment news all day long. Our posts, listicles and even the exclusives are a result of their hard work.