The acclaimed manga and anime series "One Piece" is brought to life in Netflix's live-action adaptation, which is helmed by the imaginative filmmaker Steven Maeda. Pirates are chasing the fabled One Piece treasure as they sail through the vast realm of oceans and islands in this live-action adaption. The story focuses on the journey of Luffy and his Straw Hat Pirates over the perilous Grand Line waterways.
The series, which premieres in 2023, emphasises the unshakable ties of friendship and devotion while delving deeply into themes of exploration and adventure. The particular aims and aspirations of each member of the Straw Hat crew serve as their motivation. The story also explores more profound questions of justice, morality, authority, and responsibility as the characters overcome difficulties and face great adversaries. We've compiled a list of similar live-action series based on manga or anime for individuals who are enthralled by this live-action adaptation. The majority of these 'One Piece'-like' series are available on Netflix, Hulu, or Amazon Prime.
Alice in Borderland (2020-)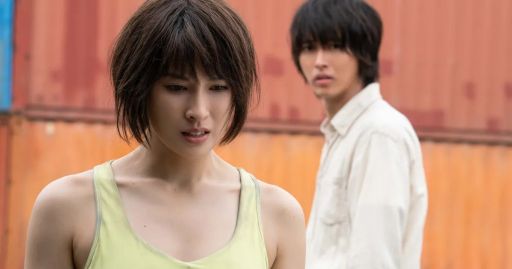 The riveting Japanese television series "Alice in Borderland," created by Shinsuke Sato, is based on the Haro Aso manga of the same name. The programme immerses viewers in a parallel Tokyo where contestants must play dangerous games to stay alive. One Piece and Alice in Borderland both take a deep dive into the meaning of friendship and survival.
The characters in "Alice in Borderland" endure life-threatening obstacles while depending on their wits and friendship ties, much like the Straw Hat Pirates do when navigating perilous waters and fending off dangerous adversaries. These two shows share a common subject of overcoming adversity, which makes them appealing to viewers who enjoy stories about endurance, hope, and the indomitable human spirit.
Attack on Titan: Counter Rockets(2015)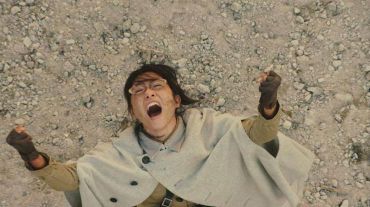 Shinji Higuchi's live-action miniseries "Attack on Titan: Counter Rockets" is based on the popular manga and anime series "Attack on Titan" by Hajime Isayama. According to the story, enormous human-like Titans are threatening to wipe out humanity. Similar to "One Piece," both series explore themes of friendship, giving up things for others, and seeking independence. Both stories emphasise the value of friendship and the extent people will go to protect their loved ones while focusing on the essence of fighting against fate and defining one's destiny.
Bloody Monday (2008-10)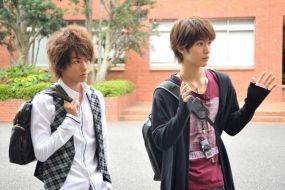 'Bloody Monday' is a riveting drama series based on the same-named manga, and it is directed by Hirano Shunichi. The protagonist of the story is the brilliant hacker Fujimaru Takagi, who must act quickly to stop a devastating terrorist strike on Tokyo. While "One Piece" sets out on a high-seas adventure, both series have a persistent plot line about tenacity and grit. Fujimaru faces impossible challenges and perilous adversaries, much like the Straw Hat Pirates did when they navigated difficult waters and fierce forces. These two stories are connected by the spirit of friendship, steadfast courage, and the struggle against impending threats, making them appealing to viewers looking for exciting tales of valour.
Boys Over Flowers [Hana Yori Dango] (2005)
Yasuharu Ishii's compelling Japanese television drama series Boys Over Flowers premiered in 2005. Famous actors like Mao Inoue, Jun Matsumoto, Shun Oguri, Shota Matsuda, and Tsuyoshi Abe are featured in the programme. It is an adaptation of the Yoko Kamio-written and Yoko Kamio-illustrated manga series "Boys Over Flowers" (, Hana Yori Dango). The story centres on Tsukushi Makino, a dedicated student who becomes involved with the F4, a group of wealthy top students that govern the school by their pranks. As she resists their harassment, unforeseen friendships and romances develop.
In a similar vein to "One Piece," both series extensively explore the concepts of friendship, resiliency, and triumph over adversity. Tsukushi faces the F4 and changes, demonstrating the power of the human spirit and the value of bonds, much like the Straw Hat Pirates do when they take on many foes and get stronger with each victory. The interactions between the protagonists in both programmes shed light on the difficulties of love and the process of self-discovery.
Erased (2017)
The compelling Japanese drama series "Erased," created by Ten Shimoyama, follows the life of Satoru Fujinuma, a man with a special talent known as "Revival." With the help of this ability, he can travel back in time and stop impending disasters. Satoru is transported 18 years back in time when confronted with his mother's murder, connecting it to a string of kidnappings and murders of young children. 'Boku Dake ga Inai Machi' by Kei Sanbe is the source material for the television programme.
Although in different ways, the stories in "One Piece" and "Erased" dive deeply into the nature of time. While "Erased" uses time travel to effect change, "One Piece" frequently uses flashbacks to deepen character motives and backstories. A thematic overlap that provides viewers with a nuanced knowledge of persons and their travels is the intricate interweaving of past experiences to influence present circumstances.
GTO: Great Teacher Onizuka(2012-2014)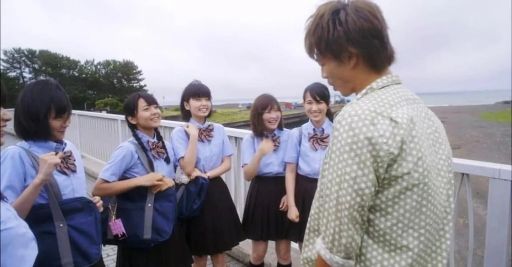 'GTO: Great Teacher Onizuka' is a gripping drama directed by Kazuhisa Imai that is based on the same-named manga. It follows the struggles of a high school classroom as Eikichi Onizuka, a former gang member turned unusual teacher, navigates his life. Onizuka's voyage is full of unexpected twists, much like the adventures in "One Piece," stressing themes of ambition and pursuing dreams in spite of all difficulties. Despite having different narratives, both shows have a sense of teamwork and the importance of pursuing one's dreams.
Kakegurui(2018-2019)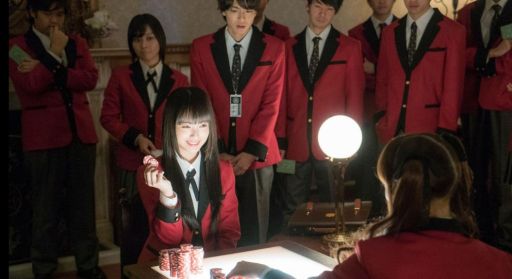 The captivating live-action TV series "Kakegurui," created and directed by Tsutomu Hanabusa, is based on the same-named manga and anime. The plot, which is set in the prestigious Hyakkaou Private Academy, is on pupils who participate in high-stakes gambling, where losers receive the worst punishments while victors live like kings. Yumeko Jabami, a mysterious transfer student, challenges the academy's top gamblers, upending the order of things.
'Kakegurui' goes deeply into the worlds of strategy, risk, and the human psychology, just like 'One Piece'. 'Kakegurui' negotiates the perilous waters of gambling while 'One Piece' sets out on a quest for the ultimate prize. With their tenacity in the face of enormous odds, the characters in both shows—whether it be Yumeko's bold gambling spirit or Luffy's unrelenting determination—captivate viewers.
Mischievous Kiss: Love in Tokyo (2013–2015)
Mischievous Kiss: Love in Tokyo, a touching love drama directed by Koto Nagata, is based on the well-known manga "Itazura na Kiss." Following her confession of her feelings to the cold-hearted genius Naoki Irie, the cheerful Kotoko Aihara is followed in the series as she faces the difficulties of love and life.
Both stories explore the spirit of tenacity and the pursuit of dreams in great detail, even if "One Piece" travels through seas filled with adventure. Similar to Kotoko, the Straw Hat Pirates encounter many obstacles yet continue on with their different missions. The steadfast drive of the characters and the complex dynamics of their relationships create a parallel between these two separate stories that enthrals the audience.
Mob Psycho 100 (2018)
'Mob Psycho 100' is a live-action adaption that delves into the secrets of the paranormal and debuted on January 19, 2018. The popular manga by ONE is brought to life in the series, which was directed by Koichi Sakamoto. It follows the exploits of Shigeo Kageyama, a young man who appears to be ordinary but who possesses exceptional psychic abilities, as he battles both the difficulties of puberty and the paranormal.
Similar to "One Piece," both episodes feature protagonists with special abilities who must overcome a variety of obstacles and enemies. While the pirates in "One Piece" sail the great oceans in search of mythical riches, "Mob Psycho 100" manoeuvres the busy streets while battling evil spirits. Themes of friendship, loyalty, and self-discovery are central to both stories, which appeal to a wide age range of readers.
Nodame Cantabile (2006)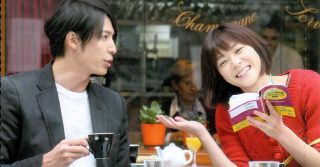 'Nodame Cantabile' is a 2006 Japanese drama series that was helmed by Hideki Takeuchi. It is a symphony of love and music. It is a translation of Tomoko Ninomiya's manga series, which also served as the basis for an anime. Shinichi Chiaki, a perfectionist, and Megumi "Nodame" Noda, a free-spirited student of music, are the focus of the narrative. Both humorous and endearing, their trip through the realm of classical music.
'One Piece' and this series are related because they both place a strong emphasis on the value of dreams and the extent people would go to in order to pursue them. The characters in "Nodame Cantabile" travel through the world of music while "One Piece" travels through adventures in search of the ultimate prize. Despite their different backgrounds, the friendship, difficulties, and personal development in both stories make them appealing to all audiences.